EXCLUSIVE – Sky Sports commentator urges golf fans to embrace the women's game
Sky Sports commentator Richard Kaufman has hailed Hinako Shibuno's victory at the British Open at Woburn in August as one of the highlights of the golfing year, but he admits that view will not be shared by enough fans of the sport.
While Tiger Woods stole front and back page headlines around the world following his remarkable victory at The Masters in April, mainstream media coverage of Shibuno's thrilling maiden major win was sparse by comparison and Kaufman hopes that can change in the coming years.
In an exclusive interview with Golf365 ahead of Sky Sports' coverage of the Solheim Cup at Gleneagles, the respected commentator has given his view on why golf needs to do more to snatch his place in the sporting limelight.
"The highlight for most got fans in 2019 would be Tiger Woods winning The Masters, but I have to say the women's British Open was a truly incredible event to be a part of for Sky Sports," begins Kaufman.
"As much as I loved the vibe of The Open Championship in Ireland and Shane Lowry's win was fantastic for the event, the events on the back nine of the women's British Open at Woburn and the story around the winner was just fantastic.
"Hinako Shibuno's win was just incredible and there are so many great stories to be told in the women's game, even if we are struggling to get the kind coverage these fine sportswomen deserve in the media.
"It may be that the men's game will always be higher profile and get the most coverage, but I loved everything about Shibuno's story as she won The Open and yet when I speak to some of my friends, they were not even aware of her success.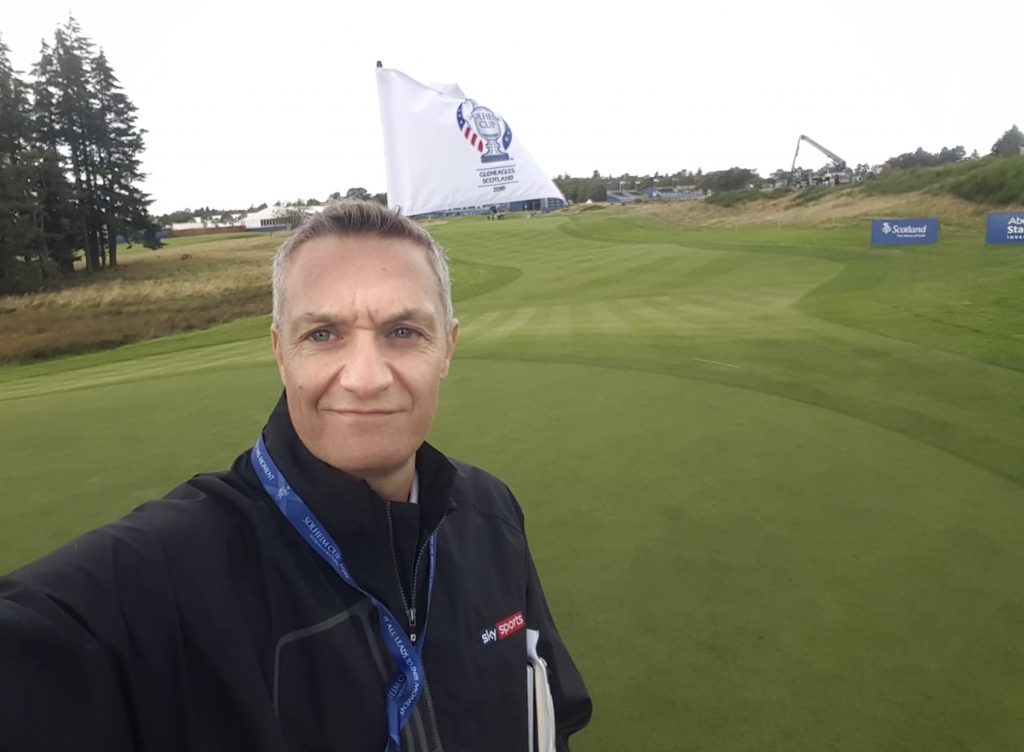 "The Ashes cricket was on that Sunday and it was always likely to dominate the sporting agenda in England, but I hope we do start to take some strides in closing the interest gap between the men's and women's game, especially in golf.
"You need people to be interested and invested in a sport for it to grow and we want people to ask about Hinako Shibuno and find out who she is and why her story is so fantastic.
"My role as a commentator with Sky Sports is to try and give people as much information as possible to appreciate why they need to buy into the women's game and the wonderful stories it is producing and hopefully events like the Solheim Cup will certainly help that."
With Premier League football dominating the English media agenda most weekend's, Kaufman believes golf faces a battle to claim the coverage it craves despite the game producing some incredible stories in the last year.
"An iconic figure like Tiger Woods shows how golf can bridge that gap between football, rugby, cricket and other big sports, but I feel our sport as a whole needs to raise its profile to compete in a crowded marketplace for sport," adds Richard.
"Websites like Golf365 are fantastic for promoting the game, but you may only go to the site if you are already a fan and we need to appeal to more sports fans who may not be aware of golf and what it has to offer in the men's and women's game.
"If you look at the national newspapers, an event like the women's British Open gets very minimal coverage compared to the Six Nations rugby, The Ashes cricket or the weekly diet of the Premier League, that will always be the dominant stories in the English media.
"I was at an awards ceremony last year and it was a quite enlightening experience as a golf lover as even though it was a Ryder Cup year, there were no journalists nominated for their golf coverage and it made you realise where our sport is in the pecking order.
"When you live in the golf bubble as I do, you tend to ignore the reality that football, rugby union, cricket and other sports are all ahead of us, so we need to find a way raise the profile of our sport way from the four majors and big events like the Ryder Cup and Solheim Cup."
Sky Sports will cover all three days of the Solheim Cup from Friday.
Kevin Palmer (Twitter)
GOLF365 is now on Instagram, don't forget to check us our for more golf news, reviews and satire – CLICK RIGHT HERE! You can follow us on Twitter too.