Rory McIlroy confident he's ironed out Masters kinks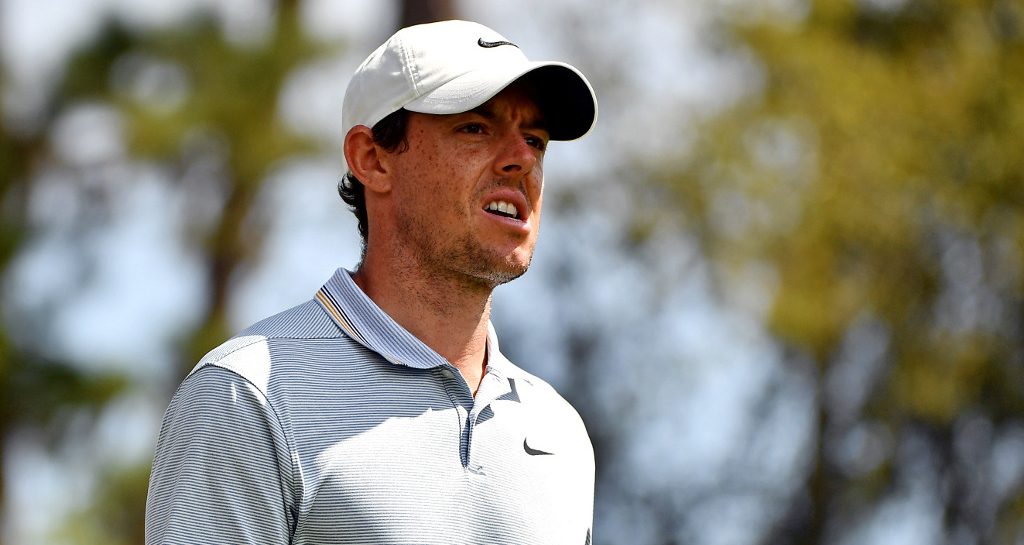 Rory McIlroy is raring to go at this week's Wells Fargo Championship, after making the most of a two-week lay-off following the Masters.
The Northern Irishman was the strong favourite leading into the year's first major at Augusta, but had to settle for tied-21st as some of his biggest rivals battled it out for the green jacket on the final day
McIlroy was in superb form leading up the event, however, and has a Players Championship trophy to show for it, so there wasn't any need for a major rethink following his Masters disappointment.
The 29-year-old also has the luxury of returning to action at one of his happiest hunting grounds this week – Quail Hollow – where he is the only two-time winner of the event.
"I'm excited to be playing again after a couple of weeks off," McIlroy said on Wednesday. "I've got a busy stretch coming up and hopefully I'll start off with a good tournament this week.
"One of the good things about having two weeks off is that you have time to delve into a couple of things. There were a few particular shots that I struggled with that week [at the Masters].
"I just went back and looked at the swings that I made and I noticed a couple of things in my swing that were sort of going off. I had a good few days with my coach Michael Bannon last week and we worked on a few things.
"Aiming so far in either direction that you're playing for a big curve or a big miss has never really been my game. I just sort of delved into that a little, worked on a couple of mechanics and feel a little bit better about it coming into this week."
This week's tournament marks the first of five appearances in a seven-week span for McIlroy, and he's relishing the challenge.
"I don't view this as this big week or that big week, it's a stretch of golf coming up and I'm excited about that," McIlroy added. I'm playing here, then up at Bethpage [for the PGA Championship].
"I think it would be a little different if you were going from the Masters to the US Open, because they're two completely different tests. I would assume that Bethpage is going to feel like a normal PGA Tour set-up.
"You're not really going to have to do anything differently. I don't know if guys are going to go up early and look at the course or not, but I'm not planning to. I've never done that for a PGA before and I've done pretty well at them, so I'm just treating it like any other event.
"Then after that, I'm playing Memorial, Canada and then the US Open. I've been pathetic at the US Open, so I've changed that up and am going to make that my third week in a row."
McIlroy will be teeing off alongside Sergio Garcia and Tony Finau for the first two round at Quail Hollow.