Justin Rose splits with long-time caddie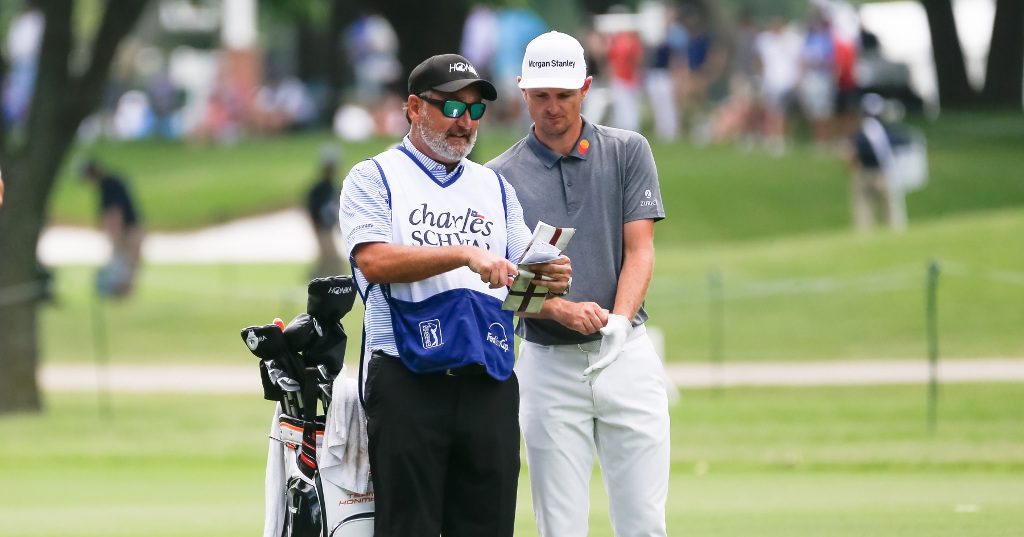 Justin Rose has been forced to part ways with lang-time badman Mark Fulcher due to illness.
Fulcher – who was on the bag for eight out of Rose's ten PGA Tour victories – underwent surgery on his heart valve in January and while he did return for a win at the Farmers Insurance Open, Fulcher decided he needed to focus on his health.
11 amazing years @Fooch1993 👊🏻 pic.twitter.com/As8euNAlZg

— Justin ROSE (@JustinRose99) 28 May 2019
"After an amazing 11 years with Fooch, our successful run together has finished for now, as Fooch is required to take an indefinite leave of absence from caddying to focus on his health and well-being," Rose wrote in a statement released on Twitter.
"I also have no doubts that we will stride up a 72nd hole late on a Sunday afternoon together in the future."
Gareth Lord carried the bag in Fulcher's absence and is expected to continue to pair up with Rose in the future, starting at this weeks' Memorial Tournament.