European record hands Gallacher lead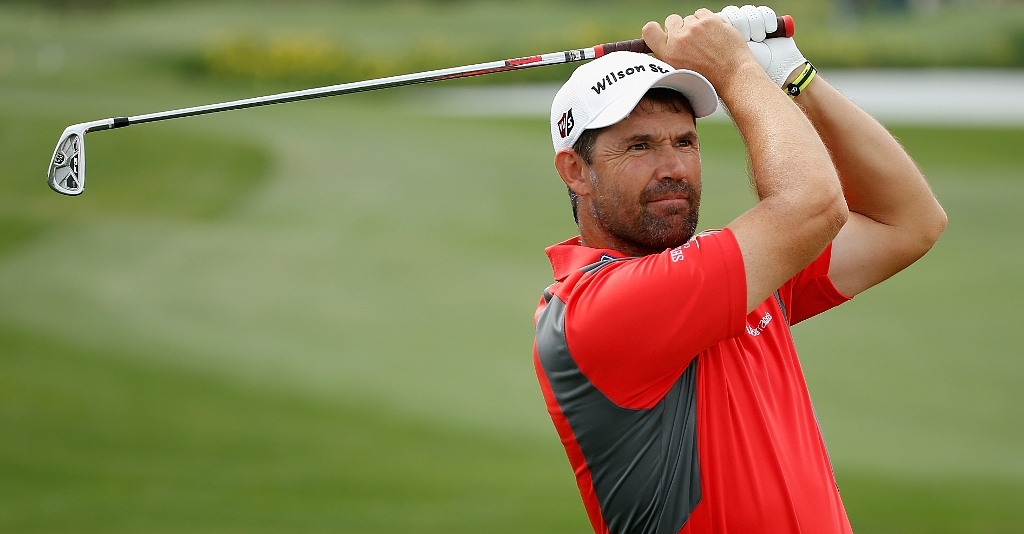 Stephen Gallacher carded a nine-under-par 63 to claim a two-shot lead over Rory McIlroy after the third round of the Dubai Desert Classic.
En route to the lowest round on the European Tour this year, the defending champion amassed seven birdies and an eagle on the back nine, which equals the all-time European record.
The 39-year-old Scot finished his round on 16-under par and is two clear of Rory McIlroy after starting the round four strokes behind the world number six.
"It was a bit of a struggle to start with especially the first three holes," Gallacher told reporters after his round.
"I never found the fairway. Then I hit it stiff at nine and from then on I kept hitting it close and if I hit it to 30 feet I holed it.
"I found last year it's easier when you're leading rather than chasing so I tried to get as many birdies as I could. I didn't want to count them up.
McIlroy remained in contention with a 69, but struggled for rhythm throughout his round and only made the fairways on four occasions.
His playing partner Brooks Koepka (70) and Thorbjorn Olesen (65) are in a tie for third place, another two shots behind.
"I didn't drive the ball particularly well. I'm probably going to work on a few things on the range and I also felt like I hit a lot of good putts and they just didn't go in," said two-time major winner McIlro0y said.
"I got off to another shaky start…the conditions were tricky out there, it was breezy. It was tough to get close to some of these pins."
Steve Webster, Robert Rock and Edoardo Molinari were another stroke further behind on 11-under.
World number one Tiger Woods continued to struggle and carded a two-under par 70 to reach five-under-par and a tie for 37th place.