Brilliant Bubba wins second Masters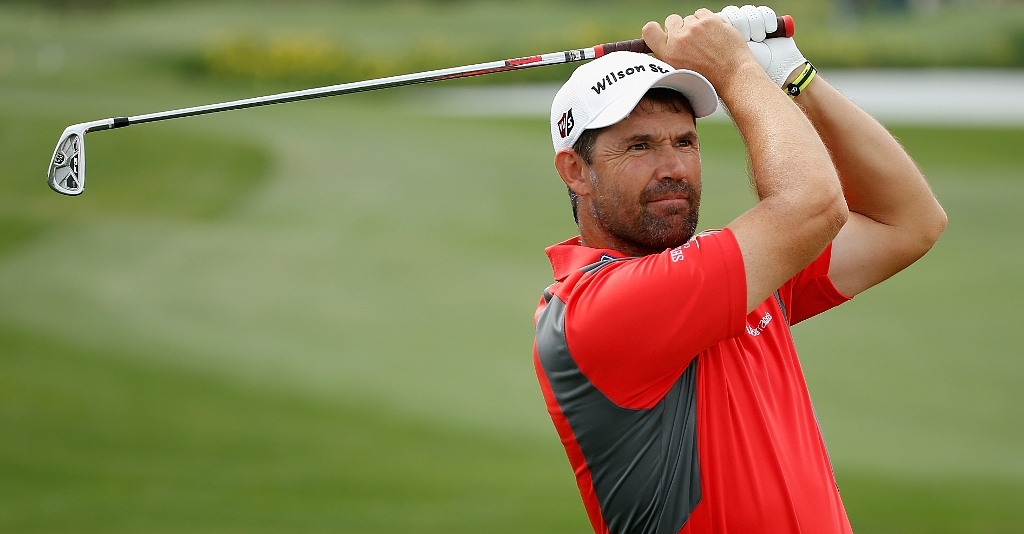 Bubba Watson held his nerve over the closing stretch to claim an incredible second Masters title at Augusta on Sunday.
To win even one green jacket in a career is an achievement that will stay with a player for a lifetime, but to win two – and in the space of just three years – is the stuff dreams are made of.
Following his first major win at Augusta two years ago, Watson dominated the headlines as all Masters winners do, but his time in the limelight would prove to be short-lived.
As 2012 wore on, he struggled to regain anything like the kind of form that had seen him beat Louis Oosthuizen on the second sudden death playoff hole to lift the Masters trophy.
His fortunes didn't turn around the following year either, and it was only as recently as February that Watson managed to regain his winning touch, clinching his first victory since the 2012 Masters at the Northern Trust Open in California.
It was a case of peaking at just the right time for the 35-year-old from Florida, who suddenly found himself as a serious pre-tournament contender in the year's first major after nearly two years of mostly self-inflicted obscurity.
Teeing off at Augusta on Thursday, Watson played like a serious contender too. Following superb rounds of 69 and 68, he found himself in the enviable position of holding a three-shot lead heading into the weekend at Augusta.
Suddenly, he wasn't just a contender, he was the red-hot favourite.
Starting his third round superbly, Watson led by as many as five shots at one point during Saturday's action, but gave it away during a four-hole stretch that resulted in three bogeys.
In the end, he had to settle for a two-over-par 74.
He no longer held a big lead, but he was still tied at the top with Jordan Spieth, last year's PGA Tour Rookie of the Year, heading into the final round.
A number of rivals lurked just behind the two men, including the likes of Sweden's Jonas Blixt, the always-consistent Matt Kuchar and the always-snappily-dressed Rickie Fowler, but with 18 holes to play, there was a sense that Sunday's winner would come from one of the two frontrunners – Spieth and Watson.
For much of Sunday's final round, this suspicion proved accurate, as the duo traded blows at the top of the leaderboard, all the while holding off the likes of Blixt and Kuchar just behind them.
When Watson opened with a bogey at the third and Spieth notched up birdies at the second and fourth, it seemed as if it was the younger man who would seize the advantage.
But Watson wasn't done yet. He added birdies at the fourth, sixth, eighth and ninth to regain his lost position, even as Spieth, who had been a model of consistency throughout the first three days, suddenly allowed the pressure of the situation to get to him.
The 20-year-old became erratic, mixing birdies and bogeys in equal measure to undo much of his good work.
As the closing holes approached, Spieth was level-par for his round and still stuck on five under for the tournament alongside Blixt, while Watson three-under-par score – better than any of the day's main contenders – had taken him to eight under overall.
With three holes left to play, Watson must have known that just three more pars would make any serious challenge to his position highly unlikely.
And so it proved. Spieth and Blixt failed to create any magic over the closing holes, and Watson held his nerve to close with a 69 and seal what was ultimately a relatively comfortable three-stroke win.
Lightning had struck twice for Bubba Watson, and he was Masters champion once more.
"I don't remember the last few holes, I just remember hanging on, making pars," Watson said. "Somehow I did and walking up 18 was a little easier this time.
"Jordan started out hot with a bunch of birdies, holing out of the bunker on four and hitting it really close on six, so for me to make birdies on top of him helped the momentum go my way a little bit."
His second Masters win, added Watson, was almost sweeter than the first.
"This one is a lot different. The first one is almost like I lucked into it, this was a lot of hard work and dedication and I got back the green jacket after giving it away last year."