Phil Mickelson admits he probably won't win the US Open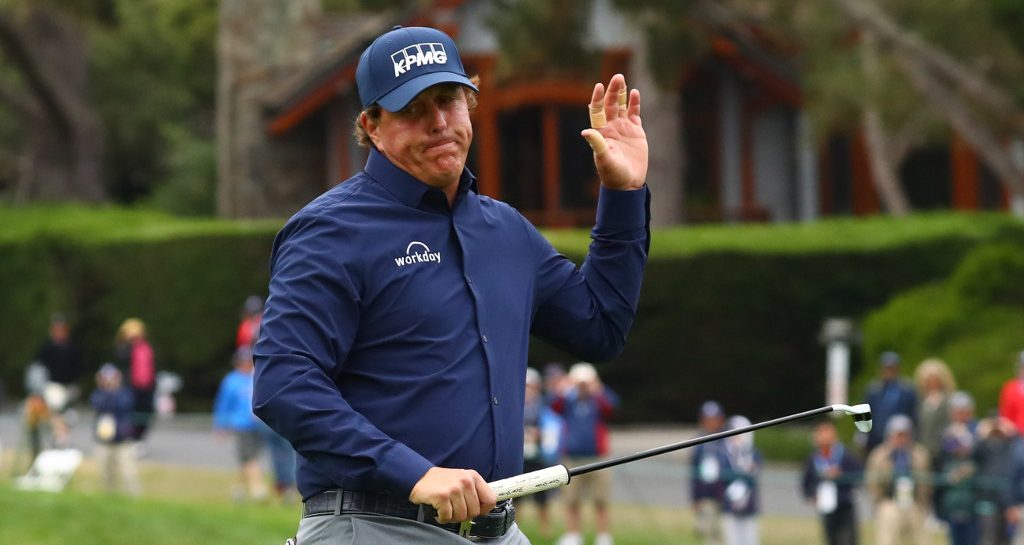 Phil Mickelson has admitted that his chances to win the US Open and complete the career Grand Slam have probably come and gone.
Since winning the Open Championship in 2013, Mickelson has been trying desperately to try and win the US Open as well to capture all four major trophies.
After his victory at the Pebble Beach Pro-Am earlier this year he would have been hopeful of a repeat performance at last week's US Open, but it wasn't to be as he struggled to a T52nd finish.
First edition of "Phireside with Phil."

I'll be sharing some interesting stories that have taken place through the years and will hopefully have some guests in the future too. #PhiresidewithPhil pic.twitter.com/4NDVTPNKmt

— Phil Mickelson (@PhilMickelson) June 18, 2019
Mickelson has voiced his disapproval of the USGA in the past for its handling of the US Open, but he couldn't be critical of their course preparation on this occasion and had no one but himself to blame for his lackluster showing.
And speaking to reporters ahead of this week's Travelers Championship, the 49-year-old admitted that his career Grand Slam chances had probably come and gone.
"I really don't have many more chances," he said.
"Probably have to come to the realisation I'm not going to win the U.S. Open."
That would have been a tough admission for Mickelson, who has finished runner-up in his national Open no less than six times – in 1999, 2002, 2004, 2006, 2009 and 2013.
He never came any closer than at Winged Foot in 2006 where a double-bogey on the 72nd hole saw him miss out on victory by a single stroke.
Next year's US Open returns to Winged Foot, and Mickelson might have one final chance as he turns 50, but he's grown increasingly uncomfortable with courses that feature tight fairways and thick rough, and any US Open layout is sure to have both those characteristics.
"I'm 48, I'm not going to play tournaments with rough like that anymore. It's a waste of my time," he said after the USA lost last year's Ryder Cup at Le Golf National in Paris.
"I'm going to play courses that are playable, and I can play aggressive, attacking, make lots of birdies type of golf I like to play.
"The fairways were 14 to 16 yards wide. The fact is they had brutal rough, almost unplayable and that's not the way I play."