Rory McIlroy: This year's US Open has been a write-off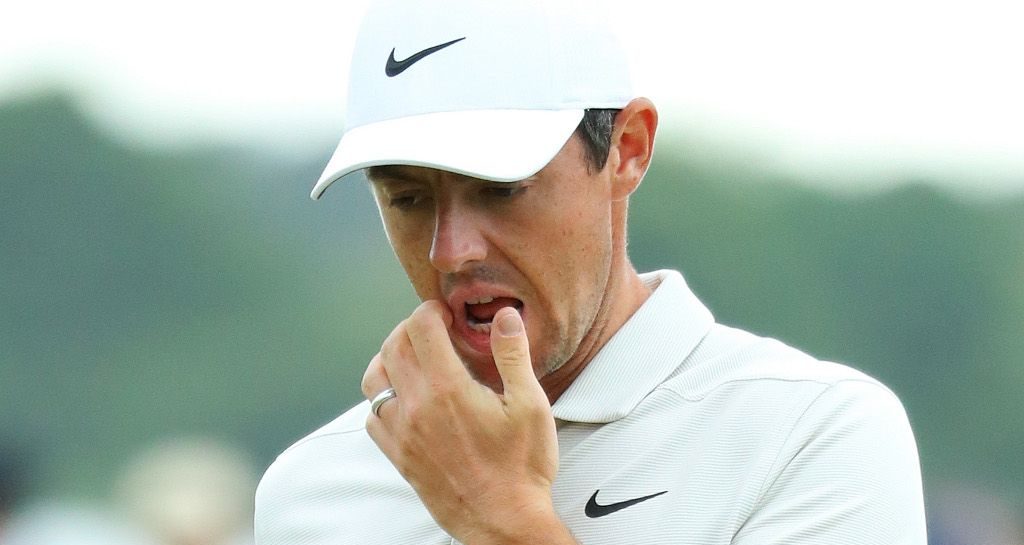 After missing the cut at Shinnecock Hills on Friday, Rory McIlroy would just like to put his miserable US Open experience behind him.
The Northern Irishman's challenge was over almost as soon as it begun, after he racked up a disastrous 10-over-par 80 on the first day at the challenging New York layout.
McIlroy managed to improve by a whopping 10 shots in Friday's second round, but the damage had been done.
"It feels like the last three years I have had only three majors to target and this one has been a write-off," he said.
McIlroy, who did not speak to the media after his first round, admitted he'd been "thrown off" by the wind on Thursday.
"The windy conditions took me by surprise on Thursday and that is what really got me," he said.
"The conditions were a lot better today (Friday) and I played well, the way I have been playing in decent conditions recently."
McIlroy finished strongly on Friday with four birdies on the back nine, but he still fell two shots short of the cut mark.
"Every time you come into a US Open you know it's going to be tough. I showed glimpses of the good form today but I just wish I had handled the conditions better yesterday.
"If I had parred the last three holes yesterday the difference between 78 and 80 would have felt huge. There was a couple of holes yesterday and a couple today that I wish I could get back but that's the way it is.
"I felt my game was in good shape. I felt like I didn't hit that bad shots yesterday – I just wasn't prepared for those conditions."