Rory McIlroy doesn't want to be the centre of attention at Portrush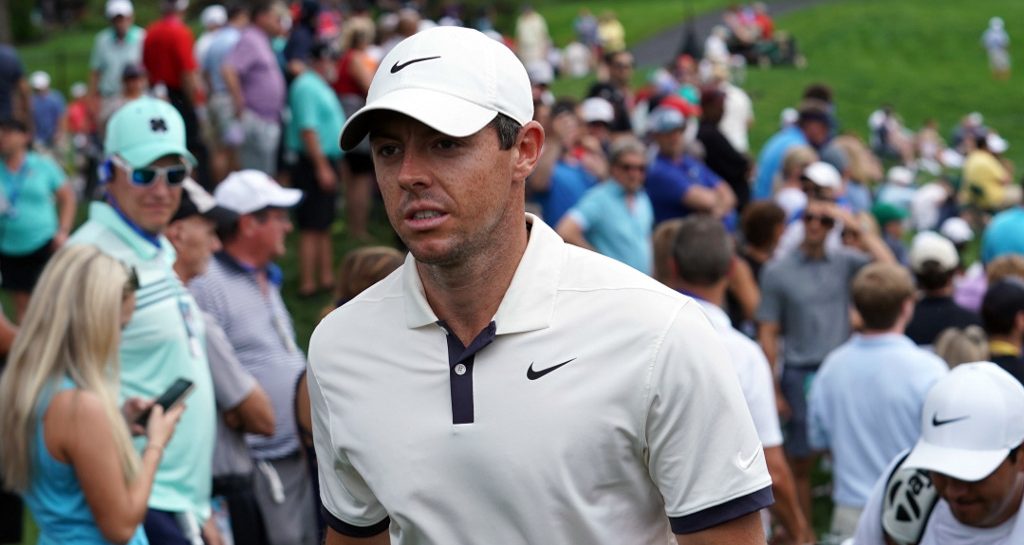 While he's certain to be the star attraction when Royal Portrush hosts the Open Championship next month, Rory McIlroy says he will do his best not to get sidetracked.
With the venerable championship returning to Northern Ireland for the first time since 1951 from July 18-21, the country's favourite golfing son will no doubt be the centre of attention, but for McIlroy the week is going to be about trying to put all that aside.
The 30-year-old is experienced enough by now to know that in order to be competitive in a major championship, your mind needs to be fully focused on the task at hand, and that's exactly what he hopes to be.
"Luckily this is not my first rodeo. It's going to be my 11th Open championship," McIlroy said in an interview with Reuters.
"It doesn't matter whether it's at Portrush or St. Andrews or Carnoustie or Birkdale or wherever, it's the Open championship.
"You have to treat it like that and it's almost like you can't let your mind wander, can't let yourself think. You have to really focus on the job in front of you."
Clearly anticipating a bit of a media frenzy, McIlroy hopes to sidestep most of it and keep his eye on the prize.
"I'm going to have so many people I knew who are going to want to stop me and chat," he added.
"(I need to make) sure I have enough time to do the things I need to do.
"I've got plenty of experience at it so I don't think that it's necessarily going to be a distraction. I've played well in Opens for a long time now."
While McIlroy has now gone five years since his last major victory, he can at least head to Portrush with a great deal of confidence, having already won twice on the PGA Tour this year, including as recently as a few weeks ago at the RBC Canadian Open.
He would have been hoping for better than tied-ninth at last week's US Open, but it certainly represented an improvement on his three missed cuts in the last three years.
"I think I'm probably most improved considering my recent results at the US Open," he said.
"I thought I played well for the most part. It was a step in the right direction.
"I didn't think 13-under was going to win the tournament. I said at the start of the week I would have taken eight under par, but (winner Gary Woodland and runner-up Brooks Koepka) separated themselves a bit from the field."