Maurice Flitcroft: The world's worst golfer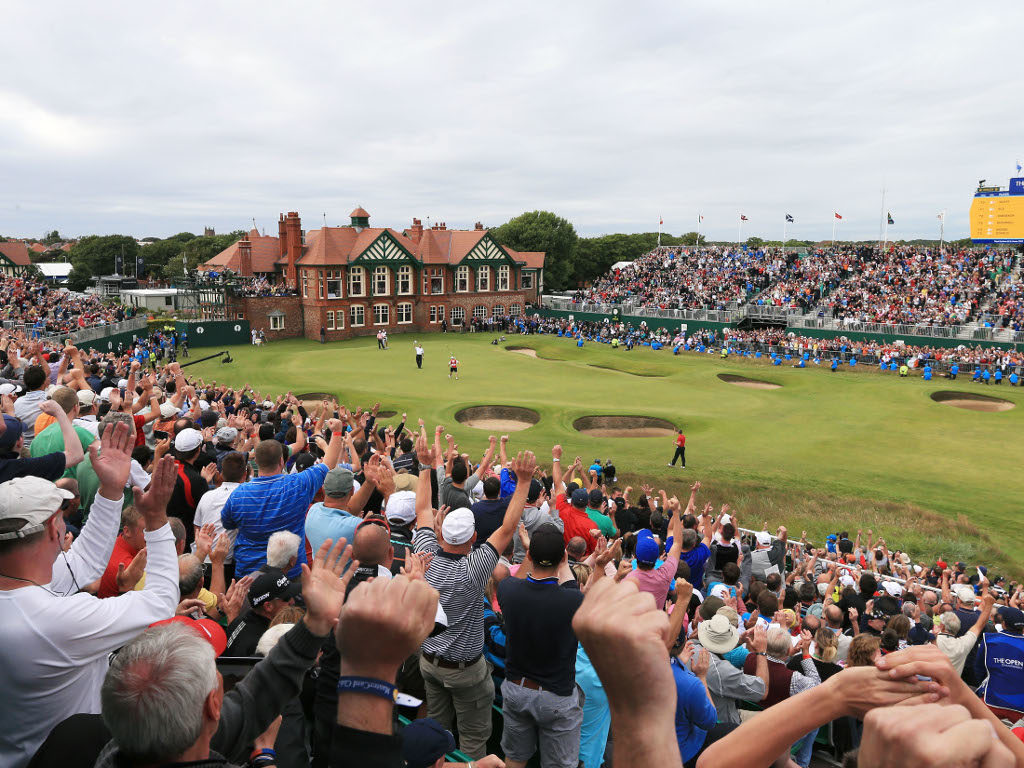 Today it is Open Final Qualifying which 41 years ago witnessed one of golf's most bizarre performances.
At five venues across the country 360 golfers fight it out for 15 places at Royal Birkdale. Nerves are shredded, tempers frayed and curses hissed.
And maybe somewhere, probably far away from the golf, there is an R&A man still twitching like Inspector Dreyfus in The Pink Panther.
However it wasn't a row about sexist clubs or even a foreigner daring to talk about something called the British Open that caused many R&A members convulsions in 1976 (and for many years afterwards).
It was worse – far worse – than any of that.
It was a 46-year-old crane driver from Cumbria who thought he could play golf.
Two years earlier Maurice Flitcroft had acquired a colour television set and found himself watching golf. He was immediately bewitched and decided that one day he would play alongside his new hero Jack Nicklaus.
With his newly-purchased mail order clubs he headed to the beach, then to waste ground, and sometimes to school playing fields. He spent hours and hours hitting balls, obsessed by his new pursuit, entranced by the discovery that the Open Championship was as good as its word: it was open to all.
In their book The Phantom of the Open author's Scott Murray and Simon Farnaby interviewed Maurice's friend Trevor Kirkwood, who says of that time: "He cut a strange figure, did Maurice. He would wear a waterproof top and wellies, and stand there for hours in the rain and snow and God knows what else, whacking golf balls. I think a lot of people thought he was a madman."
Deluded as some thought he was, as Farnaby and Murray argue, he was not lacking for effort. "He put in the long hours," they write, "he just may not have spent them practising any of the right things."
Like playing on a course, for example.
Because he rarely – very rarely – ever did that.
Nonetheless Maurice believed in his quest, signed the relevant forms, ticked the box for professional (to avert the need for producing the handicap certificate he didn't have) and was assigned a spot in the Open Qualifier at Formby.
Maurice later wrote about the day before qualifying: "I set off to walk the course like a big-game hunter on safari, with my cream shirt, fawn slacks and red jungle hat, notebook and pencil at the ready, to weigh the links up and plan my strategy."
It's a delicious scene.
But two and a half holes later: "I began to get fed up with this lark and decided to just rely on my judgement."
Next day, the suspicions of those around Formby GC slowly accumulated.
First to wonder about the newcomer was the club pro, Clive Harrison. Maurice raced into his shop, announced he was playing in the Open and asked for a box of balls. When asked which make he required he replied: "I don't mind. I can play with anything."
Soon afterwards Maurice arrived hot, bothered and late on the tee, where his playing partner Jim Howard immediately noticed his Stylo shoes. "Nobody would have worn those shoes," Howard told Farnaby and Murray. "Bear in mind this was 1976, the hottest summer we've had in a long time. Well, those shoes were made of plastic. They're a winter shoe."
Moments later the official scorer for the day, Sands Johnson, who was making his way to the clubhouse, noticed an unsual scene on the first tee.
"There was a man kneeling on the ground," he said. "He was on all fours, his hands and knees. I just assumed the poor man had a bad back injury!"
He hadn't.
It was Maurice who was simply trying to put his tee peg in the ground and balance his Top Flite on it.
Howard and the third man in the group, Dave Roberts, were exchanging looks … and then Maurice hit.
"He put both hands down the bottom of the grip," said Howard. "The club came up vertical and came down vertical. It was as though he was trying to murder someone."
The ball flew high. It flew straight.
And it landed a few yards beyond the end of the tee box.
Five hours later Maurice explained: "I was never happy with my driver, I had only just mended it after breaking it when I hit a brick instead of the ball. And I left my 4-wood behind in the boot of the car. I shouldn't have, I'm deadly accurate with that."
He shanked his second shot, but emerged from the hole with a triple bogey seven. There was to be little respite however. He ploughed his way round the course, astonishing his partners, drawing attention (some of it angry) from other groups and attracting a small gallery as the round concluded.
He signed for 121, 49-over-par, and wandered forlornly back to his car.
The story might never have gathered pace if it were not for the press officer, Bill Johnson, who had been tipped the wink and invited Flitcroft for a chat over a drink.
Around the course many rumoured that Maurice was a prankster, his resemblance to comedian Marty Feldman fuelling the notion.
The year was 1975… https://t.co/7yZSlQ1mjV pic.twitter.com/yl1tksRv9i

— Marty Feldman (@eyemartyfeldman) 22 July 2016
But Maurice was better than that: Maurice took his golf very seriously and his participation in the Open just as seriously.
He was also completely oblivious to how bad he was and equally impervious to the idea anyone would doubt him.
The combination of his earnest intentions and hapless ability was comedy gold.
"I wasn't really ready for this championship," he explained in a manner that would endear him to millions and infuriate a few.
"I was trying too hard. To be frank, I was erratic. I did feel sorry for my partners, as I am sure they can play better, but I was only slow when I got into trouble in some of those bushes."
His deadpan delivery was better than anything a joker might have attempted. "I thought I putted pretty well," he said, "apart from the five putts on the 11th. Actually I'd like to take the opportunity to praise Formby GC for the quality of their putting surfaces, as in texture and pace they resemble my living room carpet which I practise on every night."
He concluded with a nod to the future: "I have made a lot of progress in the last few months. Some of these top stars have been at it for years. They've reached their potential. I'll go away, tighten up my game, and come back next year."
Maurice did come back, but the R&A were waiting. Over the next few years he played a game of cat and mouse with them, attempting to qualify under a variety of pseudonyms.
The R&A secretary Keith MacKenzie took Maurice's actions as a personal affront and Maurice took his dogged refusal to give him a chance in much the same vein, but Maurice's name and his escapades lived on.
Phantom of the Open is a wonderful book. Flitcrft's story is told with great affection by Farnaby and Murray, celebrating the enthusiasm of a genuine one-off.