Players enjoy the African sights at Sun City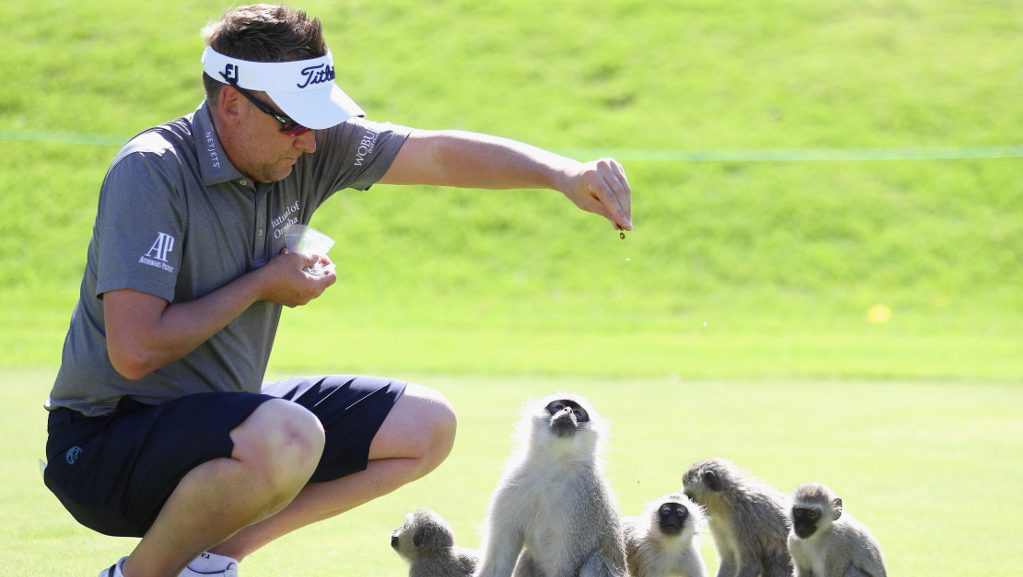 The European Tour's best are in South Africa for this week's Nedbank Golf Challenge at Sun City, and they've been enjoying the sights and sunshine.
Golf is just one of the attractions on offer at The Sun City Resort, as this aerial tour illustrates:
Venue goals 💯

Take an aerial tour of @SunCityResortSA ☀️🌊🎰 pic.twitter.com/mkS1JJ6AVp

— The European Tour (@EuropeanTour) November 7, 2017
Golf is the main focus this week, however, and defending champion Alex Noren got things under way by returning the trophy he won last year. Tournament host Gary Player was there to greet the Swede upon his arrival at the course:
The Return of the Trophy 🏆

Alex Noren is back in town and @garyplayer was there to meet him… pic.twitter.com/pi5UAo8uPi

— The European Tour (@EuropeanTour) November 7, 2017
The players have been preparing ahead of Thursday's bright and early start, and as usual the sunshine and visiting wildlife makes even the practice rounds tweet-worthy affairs.
Just the normal spectators @golfatsun @EuropeanTour 😳 pic.twitter.com/5mclgWEL3Z

— Ross Fisher (@RossFisher) November 7, 2017
Love this place @golfatsun @PINGTourEurope @EuropeanTour pic.twitter.com/auBpUpWZUU

— Lee Westwood (@WestwoodLee) November 7, 2017
Let's not forget, the Gary Player Country Club is the kind of course where this sort of thing is a regular occurence on the fairways and greens:
When 20 mongoose invade the green but respect the ball…

This time last year 😂 pic.twitter.com/XKVwIJOCgn

— The European Tour (@EuropeanTour) November 7, 2017
And if you're interested in slightly bigger game, a safari ride is just a stone's throw away, as Ian Poulter discovered.
On our way back to base we came across these 2 beautiful Lions wandering around…
Pilanesberg National Park. @SunCityResortSA awesome. pic.twitter.com/cBoe1csFE0

— Ian Poulter (@IanJamesPoulter) November 6, 2017
The golf itself can get pretty wild too, with narrow fairways, thick rough and smallish greens with often dangerous pin placements making for a real challenge:
"Sticky." pic.twitter.com/cqdcAQzRm5

— The European Tour (@EuropeanTour) November 7, 2017
All in all, it should be another great week in Sun City.
It's #NGC2017 week 🇿🇦 pic.twitter.com/DTi5sfGbLL

— The European Tour (@EuropeanTour) November 7, 2017