Danny Lee's close shave with an alligator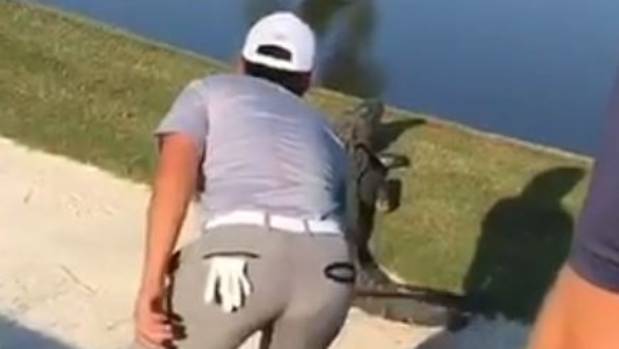 Kiwi golfer Danny Lee was forced to get up close and personal with an alligator while preparing for this week's Zurich Classic.
During his practice round ahead of the two-man team event, Lee's ball ended up uncomfortably close to an alligator trying to warm himself in the sun.
In a video posted on Instagram, Lee can be seen prodding at the alligator with a rake, trying to get it to move out of the way so he could take his next shot without fear of being attacked by a sunbathing reptile.
Lee also referenced American golfer Cody Gribble in the video caption, who had his own encounter with one of these fearsome predators not too long ago.
"Well @codygribble I don't know how you did it," wrote Lee. "I have so much respect for you right now."