Alan Partridge star Tim Key, aka Sidekick Simon, talks to Golf365
Actor and comedian Tim Key is probably best known as 'Sidekick Simon' from Alan Partridge's fantastically funny Mid-Morning Matters series.
Others champion his Late Night Poetry Programme on BBC Radio 4 while you'll also know his soft, well-spoken but somehow uncertain voice from various TV adverts.
A personal favourite cameo is Key, dressed in a fun-red gilet and baseball cap, trying to cold-sell Tommy Saxondale – another Steve Coogan creation – a credit card and entry into a prize draw for a free trip to a golf and leisure resort in Fuerteventura.
Tommy has anger issues. It doesn't go well.
"How does that sound?" Key asks nervously of his offer.
After a mock pause to think, Tommy replies: "Hanging out with a bunch of conceited golfing tw*ts talking about the tri-annual sales targets… I think it's going to be a toss-up between that and licking p*ss off nettles."
Tommy is appalled that Key's credit card company has a public license to set up in a shopping centre in Watford whereas his wife's anti-establishment t-shirt shop is threatened with closure despite "providing a public service".
He berates Key's character again, telling him that the "suits" are afraid that people might "whip off their Pringle sweaters" and start wearing 'Embrace The Chaos' t-shirts (sold in his wife's shop) instead and that, declares Tommy, "would mean a sh*t-storm at Gleneagles and they are running scared."
But while Key is the unwitting stooge in that little clip of golf popping up in popular culture, he boasts an unexpected liking for the sport in real life.
I came to that conclusion when randomly flicking through his book, 'The Incomplete Tim Key', at a bookshop in Leeds one morning.
Quite bizarrely, I opened it at a poem about Lee Westwood. No, really.
I dated a girl.
She looked a lot like Lee Westwood.
I tried to explain who he was.
'He's a golfer,' I kept on saying.
Karen self-consciously covered her face and blubbed through my description of Westwood's record in majors.
Marvellous! I'm always on the search for that part of the Venn Diagram where different worlds overlap and here was a most unexpected intersection – cult comedian and golf. As reviewer Owen Blackhurst once said of Key's Partridge character, "Sidekick Simon clearly smokes a lot of weed; he has the ruffled hair, patchy beard and terrible shirt collection of a long-time stoner." As I imagine Tim to be pretty similar in real life, he's not someone I'd expect to be into golf.
What struck me about the Westwood poem was that it wasn't just someone throwing in some lazy golf terminology about a hole-in-one or bad trousers. This was Key having an awareness of Westwood's inability to secure a first major despite a string of near misses. You have to know the genre to come out with something like that.
There was also a rather blue poem about Tiger Woods which I can't really repeat here but please go and buy the book and I guarantee you'll be telling your mates.
Key's golf musings became an itch I needed to scratch so when he announced a series of dates for a new comedy tour in May I decided it was time to go in.
Before I did, I decided to check out social media to see if he'd made any more golf references and, blow me down, he had.
Here's a rude and funny one about Rory McIlroy from his Twitter feed.
Golf.http://t.co/Da6aUYRRfY pic.twitter.com/vXkLZhn3wU

— Tim Key (@TimKeyPoet) September 26, 2014
I also decided to trawl through his Instagram page where he puts up poems written on little post-it notes or scraps of paper.
Ridiculously, I found small verses dedicated to Phil Mickelson and Miguel Angel Jimenez.
Phil Mickelson
Phil Mickelson snouted about the 6th tee.
He'd been told there was some honey in the hole.
He plunged his fat paw in.
He pulled it out and licked his fingers greedily.
But there was no honey!
He'd been tricked!
He looked back to the European lads.
They were laughing and pointing at him.
Phil couldn't work out why they'd told him there was honey in there.
He loved honey.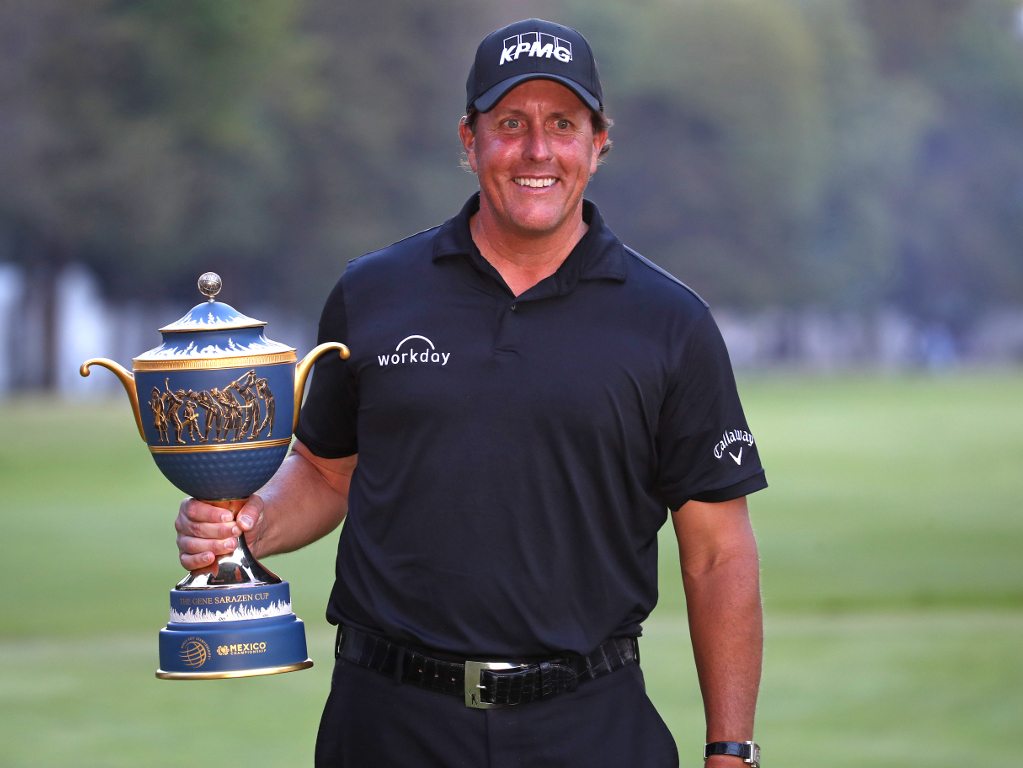 Miguel Angel Jimenez
Miguel Angel Jimenez crept up behind Tom Watson and tapped him on his left shoulder.
Tom Watson turned round to his left, but
Miguel Angel Jimenez had snuck away and was now behind Tom Watson's right shoulder.
Tom Watson swung back around, completely confused.
And Miguel Angel Jimenez jabbed him in the eye with his cigar.
Tim is about to embark on a full UK tour with his new show 'Megadate'.
Before his opening gig in Colchester in mid-May, we caught up with him to find out more about his secret liking for golf.
Golf365: So, firstly, Tim…. do you like golf? Please say yes or this interview is, for want of a better word, moribund.
TK: Yes then.
Golf365: Phew. Do you play yourself – full 18, crazy, pitch and putt? I tried googling and the nearest I came to finding anything was a story about your former flatmate and fellow comedian Mark Watson being terrible at golf. Are you any good and will you get chance to play while on tour?
TK: I'm better than Mark Watson and worse than Alex Horne – the chap in charge of Taskmaster. He had coaching and got into it, he played a couple of times a week and then we played socially once every couple of months. Fairly depressing afternoons those. Though I did connect with a couple.
Golf365: I'm guessing you watch a fair bit of golf on the TV to have the knowledge to write about Miguel Angel Jimenez?
TK: I watch enough. I can probably namecheck Corey Pavin if needs be. I love the Ryder Cup, obviously but now I have (am enslaved by) Sky Sports, so on balance I watch more than I'd like. And with Tiger coming back, you can't help but get sucked in.
Golf365: Your poems about MAJ and Mickelson appear to be written around the time of the 2014 Ryder Cup. Is that your favourite event? Ever been to watch it live?
TK: I love it, never been but would love to. I think the fact it doesn't happen every year keeps it a bit special. Everything about it, structure, personalities, length, romance, bonhomie – it's all perfect.
Golf365: Europe's Ryder Cup captain Thomas Bjorn is a Liverpool fan like yourself. The Champions League final is in Kiev where, I believe, you lived for a while. Will you be going?
TK: Can't. I am touring. No matter how much you crunch the figures, if you're playing Brighton on the Friday and Wells on the Sunday, going to Kiev on the Saturday feels a bit too spicy. You can't cancel Wells, however much your friend says he thinks he can get tickets. Shame, Kiev is a beautiful city and I haven't been for 22 years. Would have been beautiful.
Golf365: Is Alan Partridge's relationship with Sidekick Simon a bit like that of player and caddie?
TK: I imagine being a caddy is a bit more glam. But yes, it's definitely in that ballpark.
Golf365: What makes golf good subject matter for poetry? And tell us the deeper meaning behind the Mickelson and Jimenez poems.
TK: Ha ha. I'd love for there to be a deeper meaning beneath any of my poems. I think maybe what's nice is you know enough about them but not too much. Mickelson does seem to me to be more or less exactly like a honey bear, but I imagine if you met him that might fall away a bit. I think that what probably happened is that I was watching the golf but knew I should have been working. Get the notepad out, scribble down some b*llocks about Jimenez: problem solved.
Golf365: Who's your favourite golfer and why?
TK: Langer has to be in the conversation. From these days I suppose there's something magnetising about Stenson's poise.
Golf365: I once asked musician Lloyd Cole (big golf fan) who would win the Open and USPGA and he gave us 50/1 USPGA winner Jason Dufner. Your tips then for the final three majors of the year. No pressure.
TK: Surely Woods to win one of them. Rory obviously. And then Kevin Na to pick up the pieces.
Golf365: Can you write Golf365 a golf poem?
TK: I think I need to have it in front of me. I'll let you know if anything occurs.
Golf365: Thanks Tim. We're off to put a few quid on Kevin Na. Then again….
'Megadate' goes on Tour in May. You'll find a full list of Tim's shows here.