McIlroy backs Padraig Harrington for Ryder Cup captaincy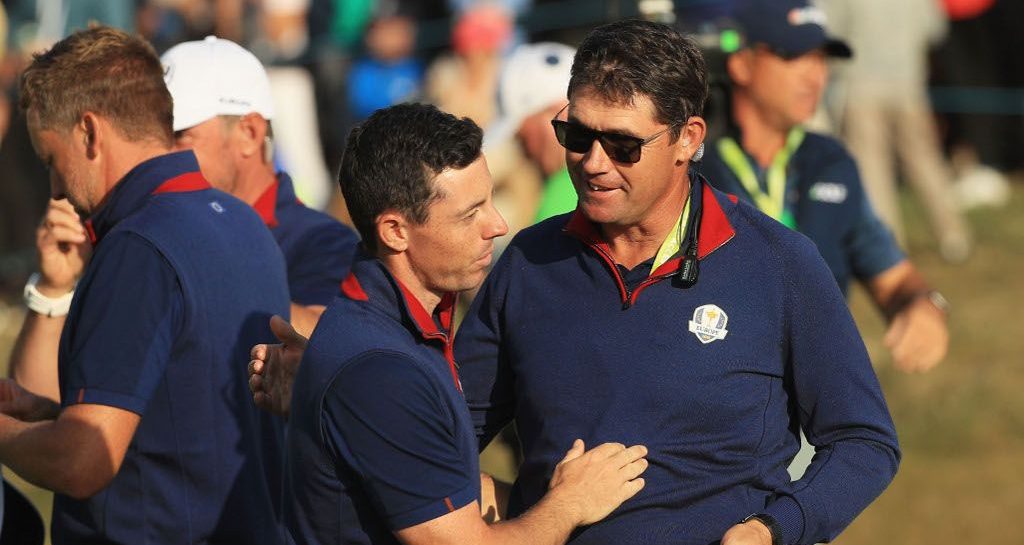 Rory McIlroy believes that Padraig Harrington is the obvious choice to succeed Thomas Bjorn as captain for the 2020 Ryder Cup.
Harrington is one of a number of candidates in line to lead Europe's bid to retain the trophy at Whistling Straits in Wisconsin in two years' time.
The 47-year-old Irishman has been a vice-captain for the past three Ryder Cups, after making six consecutive appearances as player between 1999 and 2010.
"I've always thought Padraig would be a good captain in the United States," McIlroy told Sky Sports. "He's won a lot of golf tournaments over there, he's won a PGA Championship, so we'll see.
"I think the continuity in the European camp having all these vice-captains this year and preparing for captaincy down the road has been a huge foundation of why we've been so good.
"No matter who the captain is next time they'll be ready and I'm sure he will do a great job."
Harrington has also declared his interest in the job.
"It's an interesting one because I wouldn't do it without a certain trepidation because it's not easy, it really isn't easy. It's a tough, tough job.
"But on balance yes, I want to be a Ryder Cup captain at some stage."