Harrington admits Ryder Cup captaincy is 'consuming' his thoughts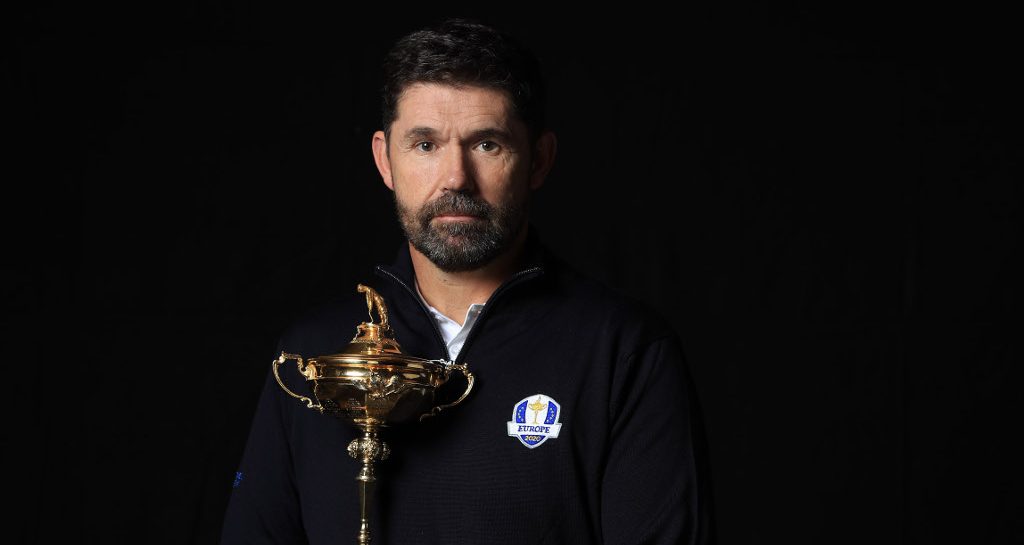 Ever since he was officially named Ryder Cup captain, Padraig Harrington admits he hasn't been able to think about anything else.
It's so bad that the Irishman has had to take regular recovery naps during the day just to give his brain some time off, and he was almost completely drained on the day of the announcement at Wentworth last week.
"I can't believe how much it is consuming my thinking at the moment," he told the 'Fairways of Life' podcast.
"And I am surprised about that.
"When I finished (at Wentworth), I couldn't believe how much I had hit a wall. I had to go back, eat and go to bed straight away.
"I had to get two hours' sleep to get any sort of recovery.
"All week I have had to go for afternoon naps because of the extra stress and load. I assume that will tone down.
"I am consumed by this Ryder Cup now and I am hoping that dies down and I don't continue to think about it as much."
Extended version of Harrington's first interview as captain 🎙 #TeamEurope #Harrington2020 pic.twitter.com/WCHlbtjKMU

— Ryder Cup Europe (@RyderCupEurope) January 13, 2019
Harrington was also asked about how he envisions his time looking at Whistling Straits in 2020, and he once again made it clear that he sees Rory McIlroy as a vital cog in the machine, while also saving some special praise for Sergio Garcia.
"Rory is a leader amongst his peers and it is so satisfactory for the players to be given that responsibility by his peers," he said.
"Sergio does that in the team room.
"Sergio got a pick this time but I'd be desperate that he plays well enough or gets the pick next time because he does such a great job in that team room."
It seems the thought of taking on the Americans in their own backyard is a big part of what's keeping Harrington's mind racing at a mile a minute.
"We fear the US much more now than we ever did," he added.
"I don't think the US has anything broken to be honest.
"OK, they didn't get it right it Paris but I'd be more worried about them getting it right in Whistling Straits."