Danny Willett targeting Ryder Cup return after brilliant BMW PGA Championship victory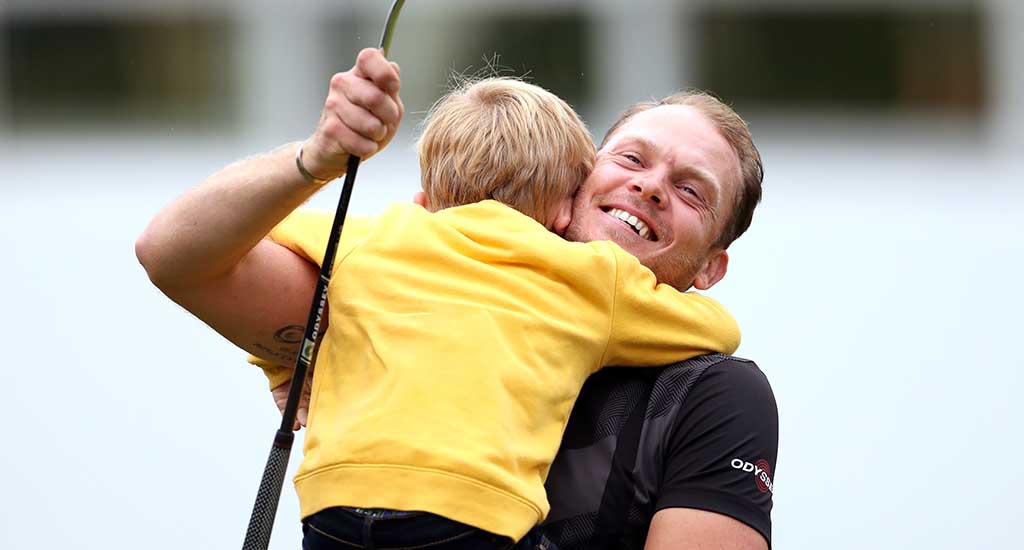 Danny Willett is targeting a second Ryder Cup appearance after securing a much-needed win at the BMW PGA Championship this week.
Willett played in the 2016 Ryder Cup in America after winning the Masters that year.
However, he has since sank to number 462 in the world, meaning he missed the cut for the 2018 team.
He is now on the rebound, though, and made a great start to his 2020 bid by winning their first qualification tournament.
"The Ryder Cup stuff, yeah, it's the first event of what, 40-odd, whatever it's going to be, in a year's time when it's back in America," Willett said.
"It's always nice and obviously there are going to be a lot of questions around that. I might be the guy that plays every Ryder Cup away from home, which will be great fun for me."
Willett was in fine form at Wentworth, where he held off Jon Rahm's challenge in a fascinating final round before eventually winning by three shots.
"Any tournament win is amazing, but that's now my seventh win on Tour and every single time I've won, they have been pretty stellar events against pretty stellar fields," he added.
"I would have been completely happy with myself today if I had finished first or 10th, and I think that is the big difference.
Wow, what a feeling! Chuffed to have won the iconic #BMWPGA on home soil 🏆 Great to have my family there to celebrate as well 😘 pic.twitter.com/QtekmwSPWr

— Danny Willett (@Danny_Willett) 22 September 2019
"I think before, winning was one of the main things when you get in that position and that makes winning harder.
"For me, it was the ability to get in position, in contention, I think it is a lot harder than winning.
2So to be able to polish it off, and I feel like I'm pretty good when I'm in contention, when I've got a sniff of being pretty efficient in what I've been able to achieve.
"To get in contention is the tricky part and it's nice to be up there most of the week.
"So you get the butterflies, but you get that feeling every day, every morning, getting ready, getting warmed up. So it's been an amazing week."
GOLF365 is now on Instagram, don't forget to check us our for more golf news, reviews and satire – CLICK RIGHT HERE! You can follow us on Twitter too.