Tiger Woods issues big fitness update ahead of crucial BMW Championships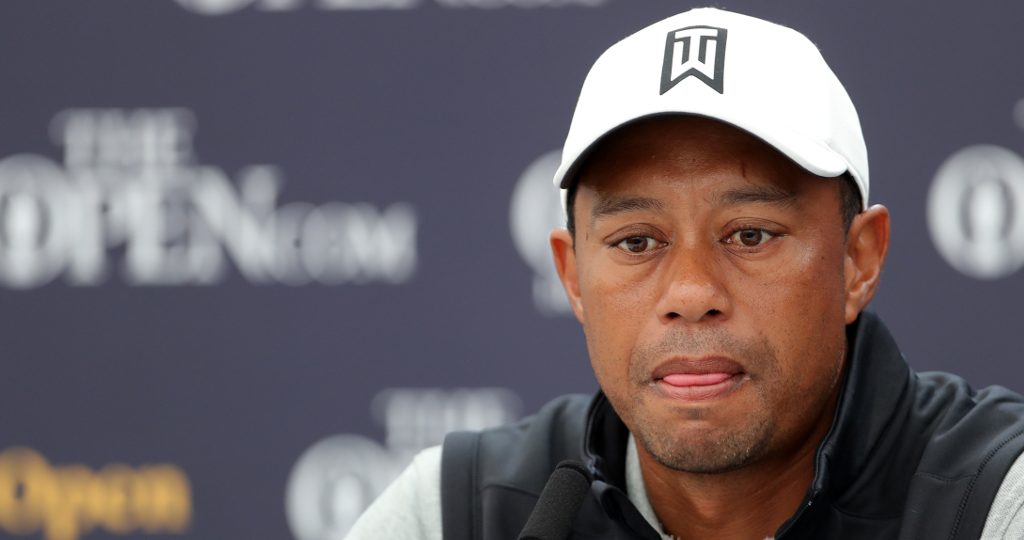 Tiger Woods has given a positive injury update as he prepares for a crucial showing at the BMW Championship at Medinah.
The reigning Masters champ and 15-time major winner pulled out of Northern Trust last week after a disastrous first round of 75 due to an oblique strain.
That performance left Woods languishing down in 38th position in the rankings ahead of the FedEx Cup, meaning he now faces an uphill battle to try to qualify.
To do that, he'll likely need a top ten finish at Mediniah – but he says he is feeling good ahead of that challenge.
"I feel way, way better," Woods said. "It was nice to take those days off.
"I had to just let it calm down and get a bunch of treatment on it. It feels so much better. I played the front nine today.
"Played quite well which was nice. Nice to see and nice to feel. Took the back nine off, chipped and putted for a bit.
"It definitely doesn't feel like it did on Friday, that's for sure."
Strangest thing @TigerWoods keeps in his bag?
Funniest player on TOUR?

You've got questions, Tiger and Joe have answers. pic.twitter.com/18dyd4Tofq

— PGA TOUR (@PGATOUR) August 14, 2019
"The forces have got to somewhere and, unfortunately, when I make any kinds of tweaks or changes to my swing it's like a new body part's aching.
"I can't play around the back like I used to. Things flare up. I've tried to make tweaks all year to ease the stress of my back whilst still playing.
"Unfortunately, I haven't really done a very good job of that but, when I have, I've hit the ball quite well.
"I was really excited about what I was doing at Liberty National. I made some nice changes but, obviously, didn't feel very well on Thursday."
GOLF365 is now on Instagram, don't forget to check us our for more golf news, reviews and satire – CLICK RIGHT HERE!