Tiger on lengthy layoff, wrongful death lawsuit and John Daly cart
A "rested and ready" Tiger Woods was happy to answer all the media's questions ahead of the PGA Championship, and they had plenty to ask.
Woods is set to return to action for the first time since his historic Masters victory at Augusta a month ago, and was quick to brush off any concerns that the lengthy layoff would be a problem.
The 43-year-old feels it was far more valuable to him at this stage of his career to make sure he was fully rested for the task ahead at Bethpage Black.
While he did initially plan to play in the Wells Fargo Championship at Quail Hollow a fortnight ago, he ultimately decided against it as he did not feel "mentally prepared" to practice and tee it up so soon after his Augusta whirlwind.
Woods has previously taken a month off between the Open and PGA Championships when the two majors were played in July and August, so the experience isn't a new one for him.
"The only other time where I've taken four weeks off prior to major championships is going from the British Open to the PGA," Woods said. "Usually that was my summer break, and take those four weeks off and then get ready for the PGA, Firestone and the fall.
"So I'm always looking for breaks. Generally it's after the Masters I used to take four weeks off there. Now, with the condensed schedule, it's trying to find breaks.
"I wanted to play at Quail Hollow, but to be honest with you, I wasn't ready yet to start the grind of practicing and preparing and logging all those hours again. I was feeling good in the gym, but I wasn't mentally prepared to log in the hours.
"But coming here is a different story. I was able to log in the hours, put in the time and I feel rested and ready. That's going to be the interesting part going forward; how much do I play and how much do I rest. I think I've done a lot of the legwork and the hard work already, trying to find my game over the past year and a half.
"Now I think it's just maintaining it. I know that I feel better when I'm fresh. The body doesn't respond like it used to, doesn't bounce back quite as well, so I've got to be aware of that."
Woods is no longer one of the longest players off the tee, but knows he'll need every yard he can muster to master the close-to-7,500-yard Bethpage layout, which is set to play even longer following two inches of rainfall over the early part of the week.
"Driving is going to be at the forefront," he added. "With the rough as lush as it is, it has grown up a little bit. I don't know how much they're going to cut it down or top it off, but it won't be much.
"The fairways are plenty wide because it's wet. It's just you've got to hit it not only straight but you've got to hit it far because, as the week goes on and the greens dry out, the majority of the greens are elevated, and so trying to get enough spin, hitting the ball up to elevation with the greens firming up, you have to be in the fairway to do that.
"I'm excited to get out there on the golf course. We came up here last week, took a look at it in detail and spent a lot of time on it. I played nine holes on Monday, and I'm going to take today off, I'll practice a bit and I'll play nine holes tomorrow making sure I'm ready to go come Thursday.
"This is not only a big golf course, but this is going to be a long week the way the golf course is set up and potentially could play. This could be a hell of a championship."
Woods was also asked about news that broke earlier this week concerning the death of an employee at his Florida restaurant last December.
The parents of Nicholas Immesberger are suing Woods, alleging their son was overserved alcohol at the restaurant following his shift, before being allowed to drive off and dying in a fatal accident.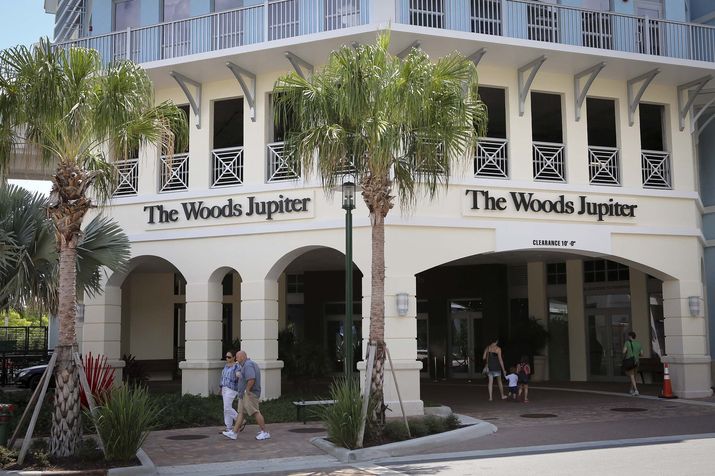 Immesberger was a bartender at The Woods and knew the golf star personally, according to the report, and Woods appeared to back up those claims as he expressed his sadness at Immesberger's fate.
"We're all very sad that Nick passed away," Woods said.
"It was a terrible night, a terrible ending. We feel bad for him and his entire family. It's very sad."
Tiger then weighed in on the news that John Daly would be allowed to use a golf cart for this week's PGA Championship, and didn't have much sympathy for Daly's plight, considering his own history of injury problems.
Woods famously won the US Open in 2008 while walking around with a stress fracture in his left shin, and didn't appear to agree with The PGA of America's decision to allow Daly, who has chronic arthritis in his knee, to use a cart.
"This is a big golf course," Woods said. "There's a lot of property and there's definitely going to be a component to stamina as the week goes on. Four days over a tough championship that is mentally and physically taxing takes its toll.
"But as for JD (Daly) taking a cart? Well, I walked with a broken leg, so…"
Finally, Woods was also asked if he was interested in playing in the Tokyo Olympics in 2020, and replied in the affirmative, saying he felt it would probably be his last chance to add an Olympic gold medal to his long list of achievements.
"Would I like to play in the Olympics? Yes," Woods said. "I've never played in the Olympics, and I'm sure that I won't have many more opportunities going forward at 43 years old now to play in many Olympics. Yes, that would be a first for me and something that I would certainly welcome if I was part of the team.
"Getting there and making the team is going to be the tough part. How many events do I play? Do I add a couple more to get in? These are all questions that will be answered going forward. I just know that if I play well in the big events like I did this year, things will take care of itself."