Tiger grouped with familiar foes Koepka and Molinari at PGA Championship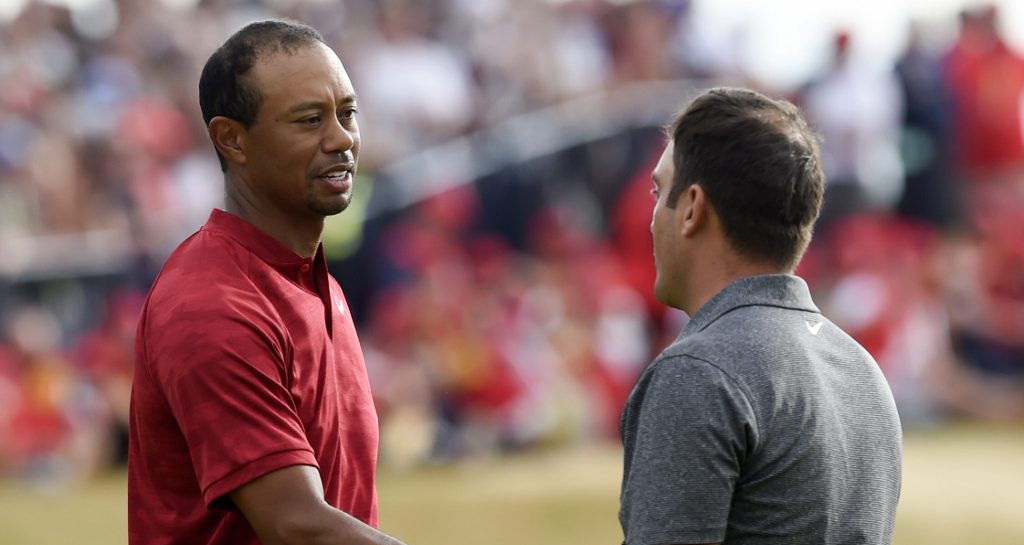 The PGA of America has wisely decided to regroup Tiger Woods with two of his closest challengers from the Masters for the first two rounds of the PGA Championship.
Woods has decided against returning to action before the year's second major, meaning he will be paired with Open champion Franceso Molinari for a second consecutive round, after the duo were engaged in an epic battle at Augusta last month in the final group.
And joining them is none other than Brooks Koepka, who came so close to adding to his major tally as well during that gripping Masters finale.
It's the reigning Masters champion, reigning Open champion and reigning PGA champion – Masters contenders all – together again.
Via PGA.com: "PGA of America Chief Championships Officer Kerry Haigh revealed that this year's pairings will continue to honor the tradition of putting the current reigning major champions together for the first two rounds.
"Following Tiger Woods' win at the Masters, he finds himself in this major champions grouping for the first time since 2008."
Woods could not take his place in the marquee group in 2008 after winning the US Open that year due to a knee injury.