Rory McIlroy: I'm just getting started, the best is yet to come
As he prepares to compete in his first major since turning 30, Rory McIlroy is adamant that his best days are still ahead of him.
While McIlroy may be a four-time major champion, he has not been able to add to his haul since winning the second of his two PGA Championship titles at Valhalla in 2014.
Some might think he has already peaked in his career, but he doesn't share that sentiment for a minute.
"I definitely don't feel 30," said McIlroy. "This is my 11th PGA Championship, and it's like, 'where did those go?'
"I don't know what age I feel, but my body is as good as it has been in a couple of years, which I'm really grateful for. And every week that I tee it up, I feel like I'm gaining more experience that I can put into the next tournament and the next tournament. You know, I still believe my best days are ahead of me for sure."
McIlroy has been able to produce a series of consistently strong results in 2019, culminating with his victory at the Players Championship in March, and he fancies his chances at Bethpage Black this week, where he feels his power off the tee will stand him in good stead.
The Bethpage layout that will play longer than it's 7,500 yards due to two inches of rain earlier in the week, and that suits him just fine.
May has also traditionally been a good time for McIlroy, who can boast five worldwide victories in the month.
"I've had a pretty good record in May. I've won a few tournaments, and I was a pretty big fan of this date change, moving this tournament back to May," he added.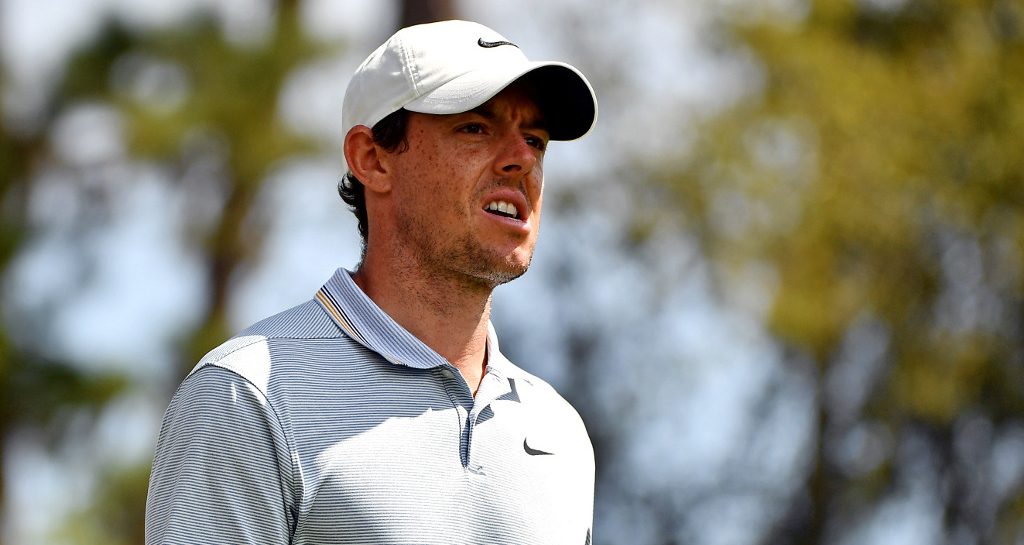 "I've also had a pretty good record at the PGA, a couple of wins and a couple other decent finishes. We're playing at a golf course that I like, that I've had some experience on, and I know if I play the way I can, hopefully I'll have a chance.
"And I think with the rain we've had the last couple of days, the length will definitely help. I mean, 7,500 yards, par-70, it's a long golf course, and it plays even longer with the cold and wet conditions. Length is definitely going to be a big factor this week.
"But you have to hit the ball in the fairway, I think that's a big stat. I think driving accuracy is going to be key, obviously you still need to get it out there, but at the same time you're going to give yourself a much better chance playing from these fairways because it is playing long.
"And if you start to miss these fairways you're not going to be able to get to the greens out of the rough with a four or five-iron. So I think fairways are very much a premium this week."
McIlroy also revealed that he hoped to play in the Olympics in Tokyo next year, although a question about who he would be playing for seemed to irk the Northern Irishman.
"It's more likely than not I will play, and I think it would be a great experience," said McIlroy. "We're going to play the Open and then probably go back to Memphis and then go to Tokyo.
"So it's sort of going to be one of those deals where we probably get in on Tuesday, tee it up on a Thursday, and then we've got to get ready for the rest of the season.
"It's just one of those things where it's just in the middle of a really busy stretch, but yeah, right now in my mind I'll most likely play."
However, a follow-up question on his choice of country to represent was met with a stern glare and a curt reply: "The same one that I said I was a few years ago."
McIlroy did not take part in the 2016 Olympics, and was one of a number of high-profile players to withdraw, citing fears over the Zika virus.
Some thought the real reason he withdrew was to avoid the consequences of choosing between playing for Ireland or Team GB, although he did initially say he would represent Ireland.
"As a young boy it was always my dream to play for Ireland," McIlroy added. "I wanted to play for Ireland, and I was very proud to put on that shirt or that blazer.
"It's the same as like the rugby players, right? There are players that play for Ulster, but they want to play for Ireland. It's seen as a whole island sport, just like hockey is, just like most of the sports are.
"So when you put the Olympics into the equation and then there's a choice to be made, you really have to start thinking about your beliefs and your values. It makes you delve a little bit deeper, but it's not just a superficial decision. It's something that you have to really believe in.
"I'm excited to be going to the Olympics. I'm excited to play for Ireland. I'm excited that Neil Manchip, who was our national coach when I was an amateur, is going to lead the team. I don't know who might be going on that team as well, but I'm excited for it."