Zions leads after moving Saturday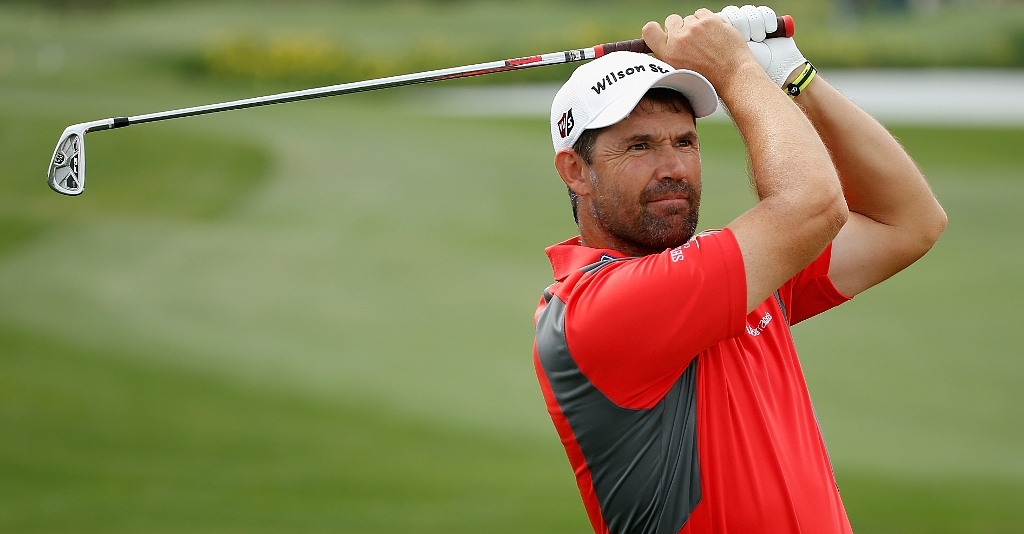 Matthew Zions will take a three-shot lead into the final round of the European Tour's Saint-Omer Open in France.
Australian Matthew Zions will take a three-shot lead into the final round of the Saint-Omer Open in northern France.
The 32-year-old Australian came home in just 31 shots on moving Saturday for a third round four-under-par 67, a six-under 207 and a three shot lead.
While the Tour's cats are away at the US Open, the mice did play and Zions out played all of them by mixing seven birdies with three bogeys and, with one day remaining, hoisting himself into a three-shot lead over the second placed South African George Coetzee, Englishman Daniel Denison and Italian Federico Colombo.
The 32 year old birdied the last two holes to reach a six under tournament total with his 67 at the Aa Saint Omer Golf Club, while South Africa's Coetzee, who came in with a 72, Italy's Federico Colombo, who posted a 71, and Englishman Daniel Denison, who also birdied the 17th and 18th for a 67.
Overnight co-leaders Craig Lee of Scotland and Italian Andrea Perrino fell away from the top of the leaderboard with rounds of 74 and 75, leaving them two under and one under respectively.
Only nine players beat par after a day of high winds and heavy rain, but Zions was able to string together a run of four birdies from the ninth to take control.
"It was fantastic," he said. "It's so windy out there that it was borderline not being able to play. But I hit it great and putted amazingly. Everyone's going to make bogeys, you have to accept that. You just have to give yourself a chance to make par and avoid any big numbers.
"On this course you don't have to play perfect golf. It's not about hitting fairways and greens and hitting it stiff every time. You can make pars and birdies from some totally un-textbook positions.
"I feel like I'm getting better each day, particularly with my putting, and the hole is looking big right now. This is a good spot to be in and I'm excited about tomorrow. It's my first time leading a European Tour event going into the last round and it's pretty cool, but the most important thing is to still be there tomorrow."
Coetzee was one under after 15 holes and hot on the heels of Zions, but a double bogey at the 16th hampered his challenge.
"I played the hole perfectly but had the most impossible putt in the world on the 16th," said the 24 year old. "It was only two feet but it was downhill and with a crosswind and I just tried to lag it in, but it missed and just kept trickling miles past, and I missed the return.
"It's frustrating but I feel like I'm playing well and there are some birdies to be made out there, especially on a couple of the par fives which were playing downwind. It's just a question of being patient. Tomorrow is just another round. I like to approach every round the same, whether it's the Sunday of a tournament or a Wednesday practice."
Colombo was ahead early on after reaching the turn two under, but had two bogeys on the back nine to fall back.
"It was very tough today," he said. "The weather was always changing, from rain to wind to sunshine. I think I did a pretty good job today and I'm happy about it. I had two three-putts but that's fine. I'm still playing well and my swing is good.
"I tried not to see the leaderboard but I knew I must have been up there because low scores were unlikely today. I saw the board on the 18th but it was okay then as I only had a short putt for par. Anything can happen tomorrow in conditions like these so it will be interesting."
Denison, who had five birdies and one bogey on his card, said: "The rain was coming sideways and you could hardly see the green. It got pretty nasty. This is my fourth year here and every time I've made the cut, but it's a funky course so I wouldn't say I've ever felt comfortable on it."