Wyndham: Petterssen or Dufner?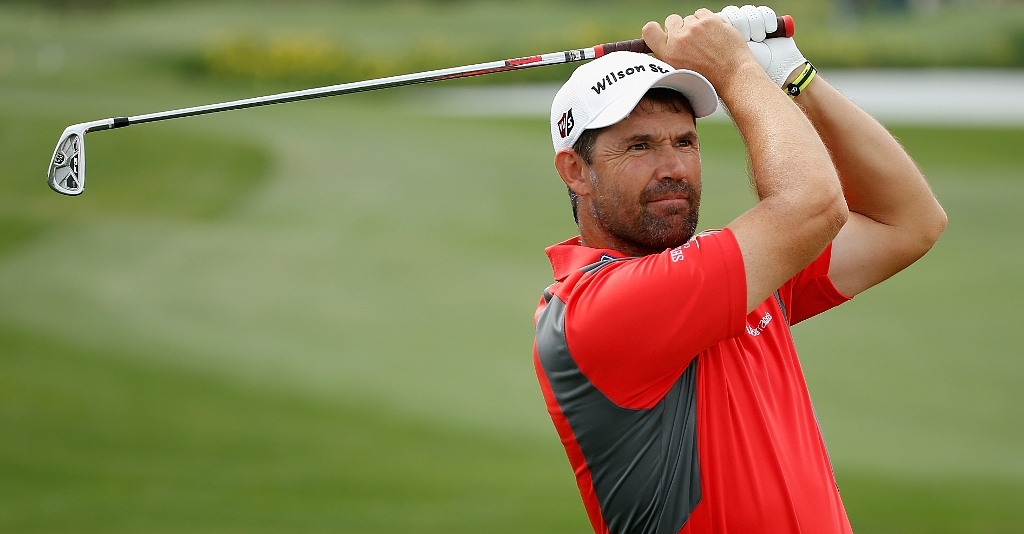 Webb Simpson is the defending champion at this week's Wyndham Championship at North Carolina's Sedgefield Country Club. He is also the reigning US Open champion.
And this, coming just a week ahead of The Barclays, the first event in this year's series of FedEx Cup play-offs, would, in normal circumstances, have marked Simpson, one of the new breed of quality, young, American golfers using a belly putter with great effect, as a potentially winner of back-to-back Wyndham titles.
This especially so in view of the fact that Sedgefield, one of the easiest par-70 courses on the US PGA Tour in recent years, is expecting its new 'Champion Bermuda' greens to be a lot quicker and more difficult to fathom than the old Bent grass greens they replaced less than six months ago.
But circumstances have not been normal for Simpson since his first major triumph at the US Open in San Francisco in July.
He took the next two months off to be with his family after the birth of his second child and looked decidedly rusty on his return to the Tour at last week's US PGA Championship, the final major of 2012.
He missed the cut and hardly looked ready to rediscover some winning momentum again as soon as this week.
On the other hand, Sweden's Carl Pettersson, already a winner at Sedgefield in 2008, will be teeing off here on Thursday with plenty of momentum and a big load of good memories.
He lead for a time at Kiawah Island last week before finishing in his fourth tied-for-third place this season and is likely to be further boosted by the knowledge that since 2008 he has he held the Sedgefield course record of 61 and last year came away from it with a share of fourth place.
It will help too that some of the game's big guns, notably newly-crowned US PGA Champion Rory McIlroy, the new World No 1, and Tiger Woods, the World No 3, have taken the week off ahead of The Barclays.
One man who hasn't and who, in the last year or so, has become a never-ending threat to his opponents is Jason Duffner, already a two time Tour winner this year.
Right now he is sitting in third place behind Woods and McIlroy on the FedEx Cup standings and only failure by himself and a victory by Petterssen this week will stop him from joining Woods and McIlroy in the top group next week.
A win or even a two-way tie for second, in fact, could even propel Dufner ahead of Woods and McIlroy at the start of the Play-offs.
But getting back to Sedgefield this week, the reliable Golfweather.com is predicting rain late on Tuesday and Wednesday afternoons and again late on Saturday and that could soften up the greens and help make this shortish (7,117 yards) course nearly as easy as it has so often been in recent years when the greens in regulation average has never been below 70% and when it soared to 75.71% in 2010.
Making birdies and shooting low could therefore be important and especially to those floating dangerously on the fringes of qualification for next week's Barclays.
Along with Petterssen and Dufner, in the meantime, others in the field who are being seen as possible title contenders this week are Nick Watney, Brandt Snedeker, David Toms, Tim Clark and, if you are looking for a rank outsider, perhaps even John Daly, who seems to have shed some of his careless form of recent years and has been producing some of the solid golf that more than a decade ago earned him his two major titles.
He tied for fifth at Reno two weeks ago and shared 18th place in the PGA Championship at Kiawah Island last week when he broke 70 in both the first and last rounds.
Until this season when his game seemed to take a dip, Nick Watney had, for some time, been one of the most dependable of the American young guns and while he did miss the cut at the PGA, a general return to form in recent months could see him finding himself back in contention at Sedgefield this coming weekend.
Snedeker had an excellent Open Championship in July where he contended strongly before finishing in a tie for third. He has struggled with a rib injury since then, but don't count him out at Sedgefield where he has twice posted top-10s in the last three years.
Don't count out Toms, either. The US veteran chalked up top-10s at this year's US Open and Bridgestone Invitational and has posted Top-25s in each of his last three showings at Sedgefield, including a second place in 2010 and with a scoring average during that period of just 66.83 must be among those with a good shot at winning this week.
And Clark? The South African is another of those who in recent months has been putting some unhappy performances behind him and with a share of 11th place at the PGA Championship and a top-15 finish in Canada that included a second-round 62, he will be coming to the Wyndham Championship in good nick.