Woods impresses rivals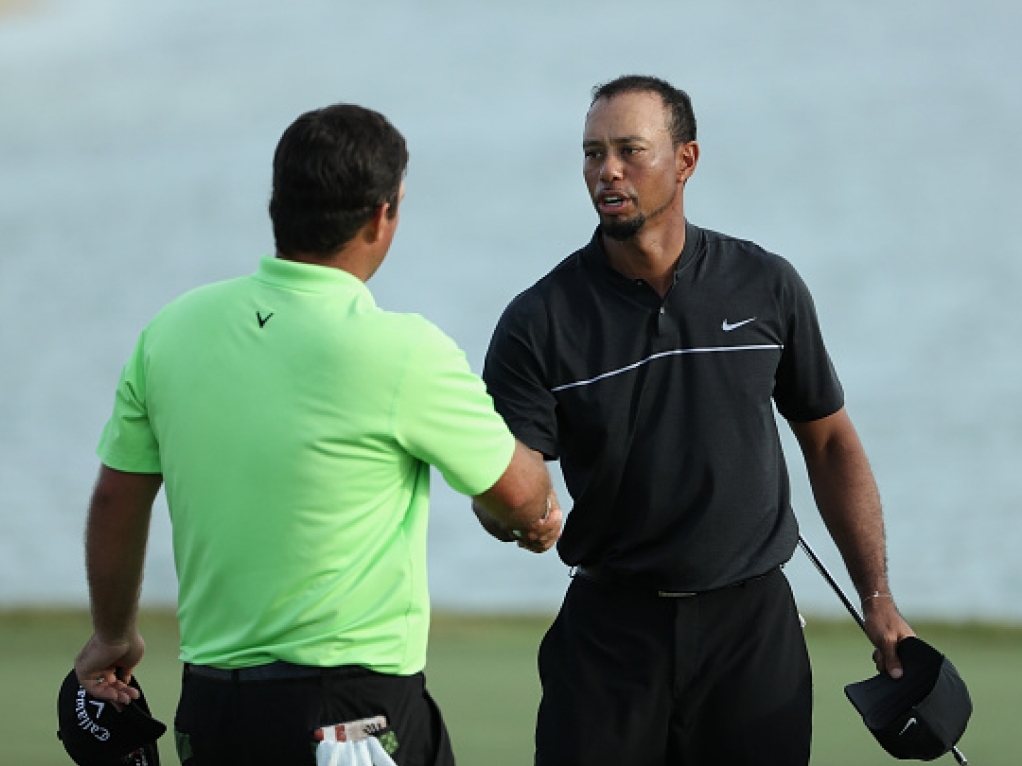 Tiger Woods had his competitors talking in his return from injury at the Hero World Challenge in the Bahamas.
Woods had not played since August last year after back surgery, but led early before late bogeys dropped him down the leaderboard.
"He was playing pretty good today. After that long off and not being able to play in a tournament, to come out, looks like he's playing pretty good," first-round leader J.B. Holmes said.
"It's great to have him back. He has been gone a while and he definitely brings a lot more to our sport. Nice to see him."
Patrick Reed played alongside Woods, which he said was a great experience.
"Unfortunately it wasn't quite the way we both wanted to play, but it was awesome to get him back out here and play golf with him," Reed said. "The first eight holes he played really well. I was like: 'Wow.' He seemed like he had complete control of what he was trying to do with the golf ball."
"There were just a couple loose swings here and there… He needs to tighten some things up, too, but it's awesome to have him back. It's good to see him."
Woods said that more rounds would help.
"I just need to keep playing. My feels need to keep coming back, seeing the shots, feeling the shots, hitting my numbers and getting all that," Woods said.
"It felt good to have that adrenaline surging through the system again. It has been a long time. To get up there on that first hole and feel it again and then dumb it down to be able to control it, that was nice."