Wood wins at Wentworth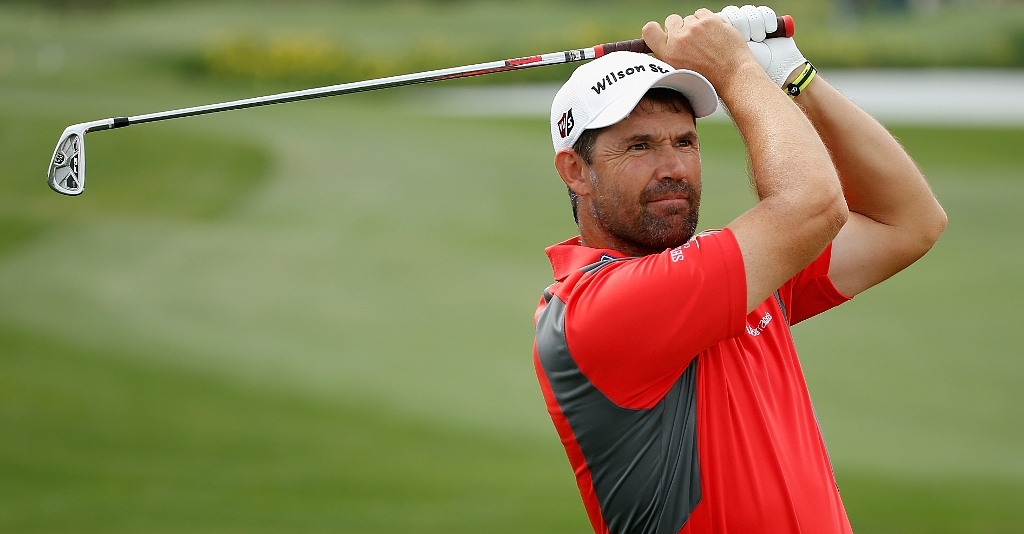 Chris Wood shot a volatile 69 on Sunday at Wentworth to register the biggest win of his career at the BMW PGA Championship after carding a total score of nine-under-par.
Like Danny Willett did on Friday, Wood went out in a record-matching 29. At that stage he led by four from clubhouse leader Rikard Karlberg who was sipping on a cup of tea at the time after posting a score of eight-under-par for the tournament.
However, as it began to dawn on the 28-year-old that the tournament was now his to win, his swing became tight and it was his tee-shots that suffered because of it.
A wayward drive on 10 resulted in a dropped shot and while Wood responded by canceling that mistake out on the very next hole he seemed spooked by the poor swing. Bogeys on 14, 16 and 17 followed. It had all become far closer than it needed to be.
Needing to par the last hole to win, Wood showed great character to avoid what would have been a spectacular capitulation.
Speaking after his victory, Wood was ecstatic that he was able to share the moment with the people closest to him.
"It's huge, because my friends and family are here. It's amazing. To win in front of them was unreal," he beamed.
Fascinatingly, Wood explained that he did not know what the tournament situation was as he walked up 18 and revealed that it was only after a discussion with his caddie before his second shot on the last hole that he thought he might be in the lead.
"It's hard to win, as I've proved. I did not look at a leaderboard all day but when you are making lots of birdies on a tricky day you know you are there or thereabouts.
"On the 18th I had 196 yards to the front and I immediately thought six iron, but my caddie said 'Do you want to know the situation?'
"I said I'll put it in your hands and he said I'd like you to lay up. It seems silly hitting sand wedge, sand wedge into 18 but as soon as he told me to lay up, I knew probably five was enough. I can rest easy now and enjoy it now."
Karlberg finished second at eight-under, while Willett continued his impressive form by claiming third at seven-under.