Willett stakes his Open claim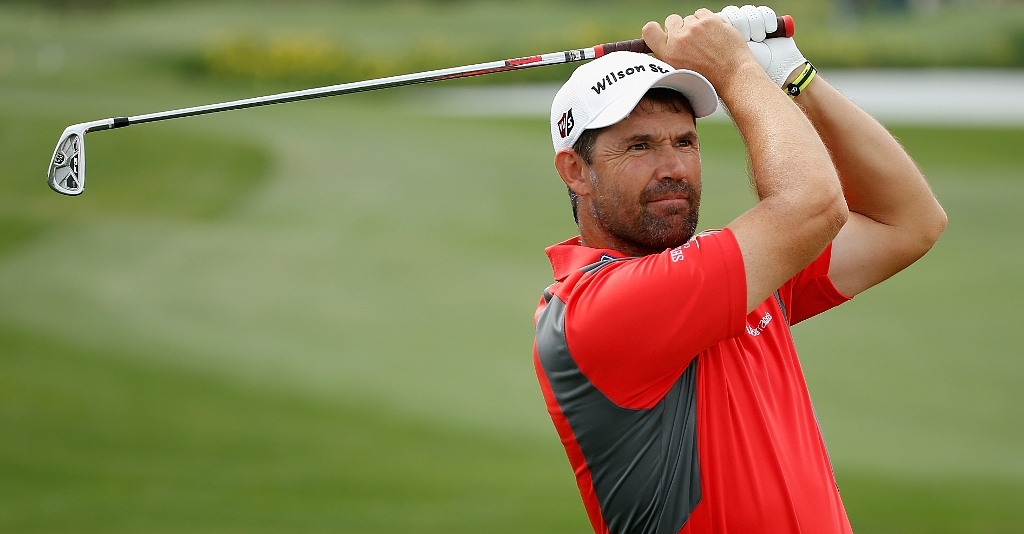 Englishman Danny Willett holds the clubhouse lead after the second round of the Open Championship was suspended due to bad light on Friday.
Play was delayed for more than three hours at the start of the day because of heavy rain. The first group of players out on course soon found conditions unplayable as several of the greens, bunkers and fairways were water-logged.
When play did finally get under way after sterling work by the St Andrews ground staff, it was Willett who made the most of the somewhat calmer conditions, picking up four birdies in his first 10 holes to race to 10 under par.
He would stumble on the back nine, bogeying the 15th and the dreaded 17th, but a closing eight-footer for birdie on the 18th ensured he would sign for a three-under-par 69.
At nine under par, Willett still held the clubhouse lead at the conclusion of the day's play, even though overnight leader Dustin Johnson will resume his second round at 10 under par on Saturday morning as he completes his final five holes.
"It's a childhood dream and looking up there (at the leaderboard) it's still a little bit surreal, but something I'm going to have to get used to, otherwise no point in being up there," said Willett afterwards.
"You can't really put it out of your mind but it's pretty cool. Leading the Open is what you dream about. For Brits especially it's the major you want to win and here at the Home of Golf it's a little bit more special."
The Yorkshireman said his mum was quick to send her congratulations – of a sort.
"I just received a text message from my mum: 'Well done on making the cut.' She always brings me straight back down to earth."
Jason Day and Paul Lawrie will resume their second rounds on eight under par, Day having completed 11 holes and Lawrie 12, while US Open runner-up Louis Oosthuizen is on seven under through 11 holes.
Four players were on seven under par in the clubhouse after managing to complete their rounds – Americans Zach Johnson (71) and Robert Streb (71), Scotland's Marc Warren (69) and former World No 1 Adam Scott (67).
It was certainly a moment to savour for Warren being near the top of the Open leaderboard on home soil – and even sharing the lead at one point.
"A couple of times I allowed myself to look at the leaderboard when I joined the lead with a couple other guys just trying to soak up that moment," he said.
"It doesn't happen every day so I just tried to enjoy my name being there but I was trying to fight the weather and make sure I was concentrating and focused on the next shot.
"I let myself do that because that was the first time I've been in that situation.
"If it's tomorrow and Sunday hopefully my name is in a pretty similar position but I'll be looking at the leaderboard to see who's on it – I won't be looking at it to enjoy it."
Jordan Spieth was on five under through 13 holes, five off playing partner Dustin Johnson's lead. The 21-year-old picked up three birdies and three bogeys during a seven-hole stretch as he failed to make up any ground.
Tiger Woods, meanwhile, continued to struggle, and was five over through 11 holes.