What they're saying about R-Mac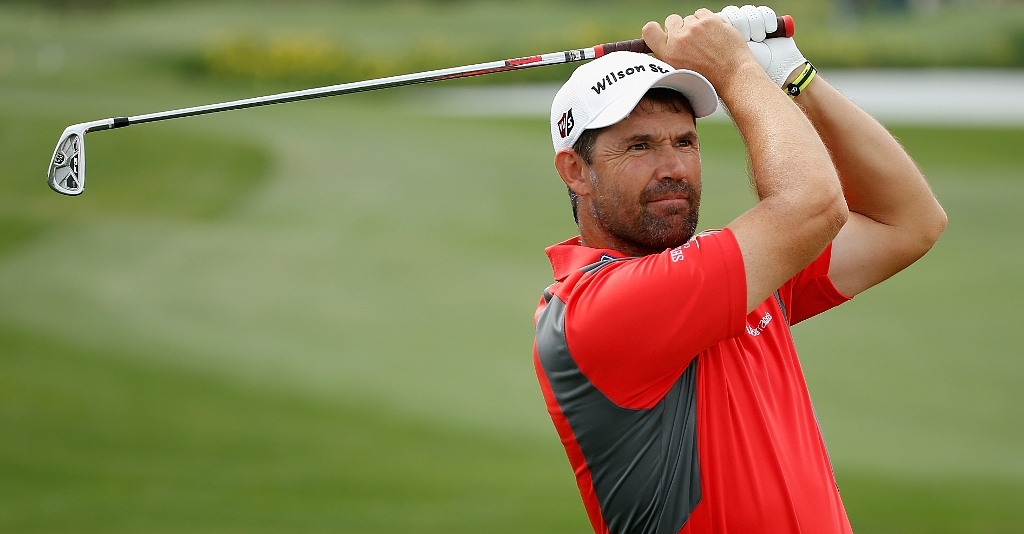 Ireland's Padraig Harrington said it first: "You talk about having a chance to break Jack's record, there's your man."
Ireland's three-timer major winner, Padraig Harrington, said it first on Sunday – "You talk about having a chance to break Jack's record, well there's your man.
"When you are winning majors at 22, with his talent, and he's got 20-something more years to play majors, and another 100 majors in him, I would give him a great chance to catch Jack." Harrington said of the 111th US Open champion while backing his 22-year-old Northern Irish neighbour to challenge Jack Nicklaus' all-time record of 18 major titles.
And Nicklaus himself?
The American golfing legend said:
"He's ahead (McIlroy is a few month younger than Nicklaus when he won his first major) – and his score is way ahead of my pace," said Nicklaus, who only two weeks ago had a heart-to heart talk with the Northern Irishman about his Masters flop in April.
"I think this kid's going to have a great career – I don't think there's any question about it.
"He's humble when he needs to be humble and confident when he needs to be confident. I like his moxie – he's cocksure and I like that. You've got to have that.
"He obviously had a couple if disappointments at The Masters and last year's Open (McIlroy started 63-80 at St Andrews and finished with an 80 at Augusta), but I didn't think that was going to happen again and it hasn't."
Graeme McDowell, who was delighted at being able to hand his US Open titlle to his friend and compatriot said: "He's probably the best driver of the ball I've ever seen. We nicknamed him the BMW because he is the 'ultimate driving machine'."
"I first heard about him when he shot 61 at my home course in Portrush. You hear rumours about people. You hear things, and good players come and go. But this kid was something a bit special. Playing practice rounds with him can be demoralising, because you walk off feeling down on your own game when you see how he hits it.
"He's potentially the next Tiger Woods. He's that good. It's great to see him out there fulfilling his potential….I hope he goes on and does it, because I've been waiting for this to happen. He's that good, there's no doubt about it." McDowell added.
England's Luke Donald said: "It's a good job it's not just the 10 shot (cut) rule this week!! Might only be Rory playing the weekend!!"
McIlroy's coach Michael Bannon said."Rory has always had the potential to play at this level. He's done a lot of work this year on his body. We look at the swing a bit more often now to make sure the good swings are in place more often. He's developing a level of consistency now that we haven't seen before."
American Brandt Snedeker said."Rory has more talent in his pinky than I have in my whole body."
Aussie young gun Jason Day, who followed up his second place at the Masters with another at Congressional, said: "The way he's playing out there, it's almost Tiger-esque. To have the lead that he had in the US Open is pretty ridiculous and at such a young age. Obviously the next generation is starting to kick in now and he's the guy that's leading it."
Highly-ranked American Steve Stricker said: "He's got a lot of talent and he's only 22. He's got the world in front of him really. His game looks flawless. His swing looks great. I think it looks just as good as when Tiger was in his prime and swinging at it at his best. You just don't see any flaws."
US Ryder Cup captain Davis Love III said: "I think he's about 27 in golf years. He's very polished on experience. When I was 22, I didn't have the wealth of experience he has….I don't think we've seen a rookie come out with his composure and be ready to play on our tour right away like he has done."
World No 2 Lee Westwood, one of the front runners in the chasing pack, said: "If they make the golf courses longer, it will be 8,000 yards next year – and we'll have Rory to thank for that."
If the World's No 1 tennis player Rafael Nadal had high praise for McIlroy. He said: "What he's been doing is really something unbelievable. He's probably got one of the nicest swings in the world, if not the nicest. It's been fantastic to watch what he's been doing in this tournament. In my opinion, right now he's playing at a different level to the rest. So for sure he is an inspiration. I admire him a lot."