Westwood winds them up on Twitter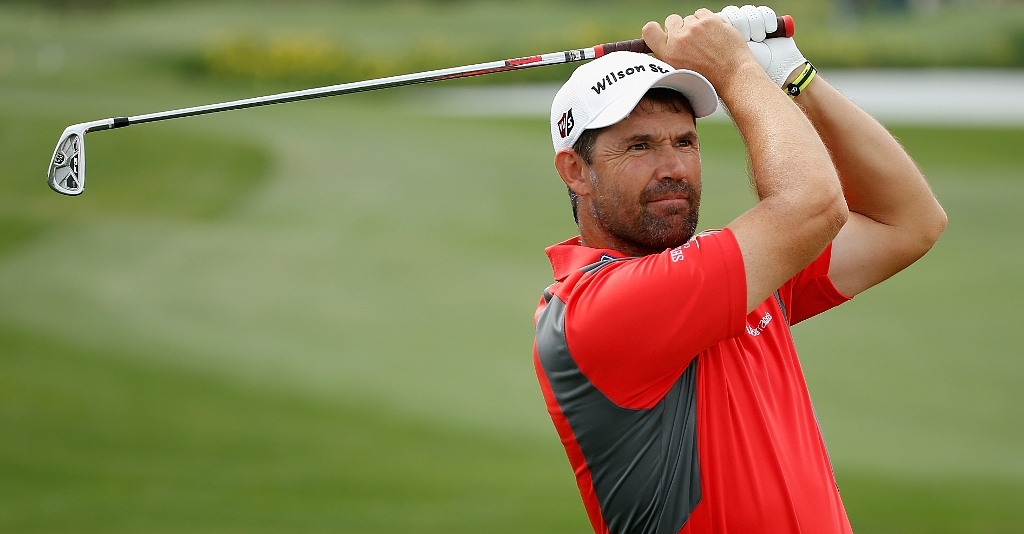 Lee Westwood couldn't resist having a bit of a go after hearing about US plans for a new Ryder Cup task force.
News broke on Tuesday that the PGA of America had appointed a star-studded, 11-member task force to address the country's continued struggles in the biannual event.
It will features big name players, both former and current, including the likes of Tiger Woods, Phil Mickelson, Rickie Fowler, Raymond Floyd and Tom Lehman.
Westwood responded to the news on his Twitter account, writing: "What a massive pat on the back & confidence booster it is for Europe that team USA needs to create a Ryder Cup task force!!!"
While his comments were not particularly inflammatory, he received a number of negative responses, many choosing to focus on his lack of major trophies.
"Haha. A lot of your responses are fairly predictable in attacking my individual achievements," wrote Westwood.
"That might be your problem when talking about a team event."
And it continued, with one user, @buckle_this, tweeting: "@WestwoodLee Please tell me what it's like to win a major!!!?? Can I try on the green jacket?! #FixedTeethBrokenSwing"
To which Westwood replied: "What did you and Tiger talk about when you played together? Hmmmm thought not! Thanks for being the butt of my jokes today!"
Tom Gregorich, @tginjapan, added: "@WestwoodLee Well, something needed to be done, right? The US record has been pretty shabby. Better this than just giving up."
"@tginjapan true but you do it quietly. Don't give the other team any clue or info at all," Westwood responded.
The Englishman later tried to quell the fire, saying: "Just for the record my first tweet this morning wasn't designed to wind up or act as bait. Was just saying, look how far the euros have come."