Westwood on song in Malaysia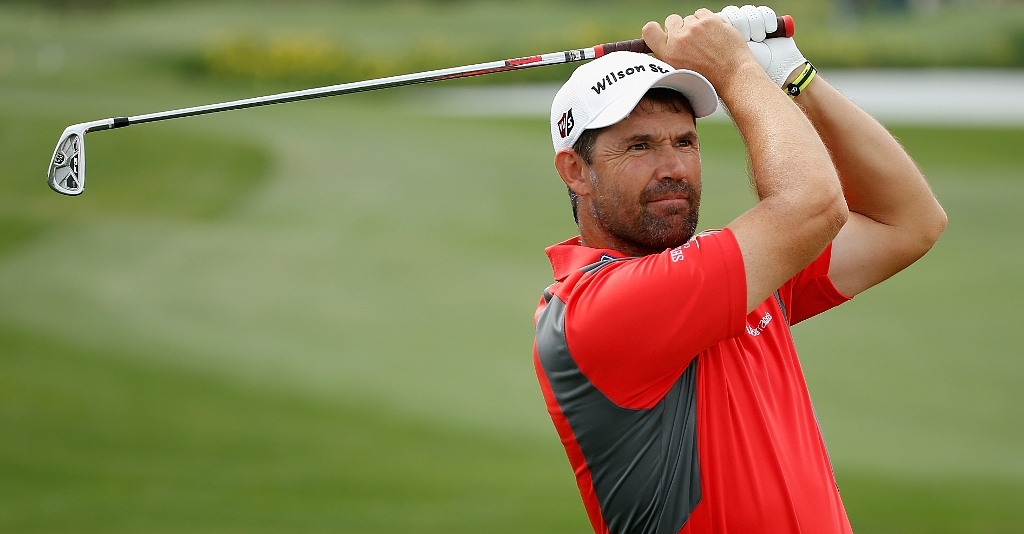 Lee Westwood carded an impressive 65 at the Maybank Malaysian Open on Thursday to take the clubhouse lead.
Westwood sank eight birdies on his way to a seven under 65 in the Malaysian heat before the threat of lightning suspended play. A bogey on the par five tenth was the solitary blemish on his card.
The 22-time European tour winner made the long trip to Kuala Lumpur right after he finished seventh at the Masters.
"I'm pleased to get off to a good start, said the 40-year-old, who is yet to win a Major in 64 starts.
"It's nice to have a good one and build some momentum for the week. I didn't make the best of starts but fortunately that didn't set the tone for the day."
"I hit it really well and hit it close a lot. I had to be patient because I was hitting good putts and they weren't going in. I holed one from about eight feet on my 16th, 25 feet on the second-last hole and a nice 15 footer with a bit of curl on the last. So it was a good round of golf in tricky conditions.
"It's obviously very hot and you have to keep hydrated. The course is soft so it's playing its longest, and the greens are firm. It's testament to how good the construction of the greens are when you consider the rain we've had over the past couple of days. They are still releasing out, which was hard to get your head around."
Belgium's Nicolas Colsaerts trials Westwood by one shot after shooting a six under 66, while Michael Hoey of Northern Ireland is two shots back after a 67.
"I've felt I've played pretty well since early in the season, but there's always been a stretch of holes where I've shot myself in the foot for some reason," said Colsaerts.
"I've missed good opportunities to have good weeks. So the plan is to come back here to get some momentum and confidence back."