Westwood, McDowell lead in Malaysia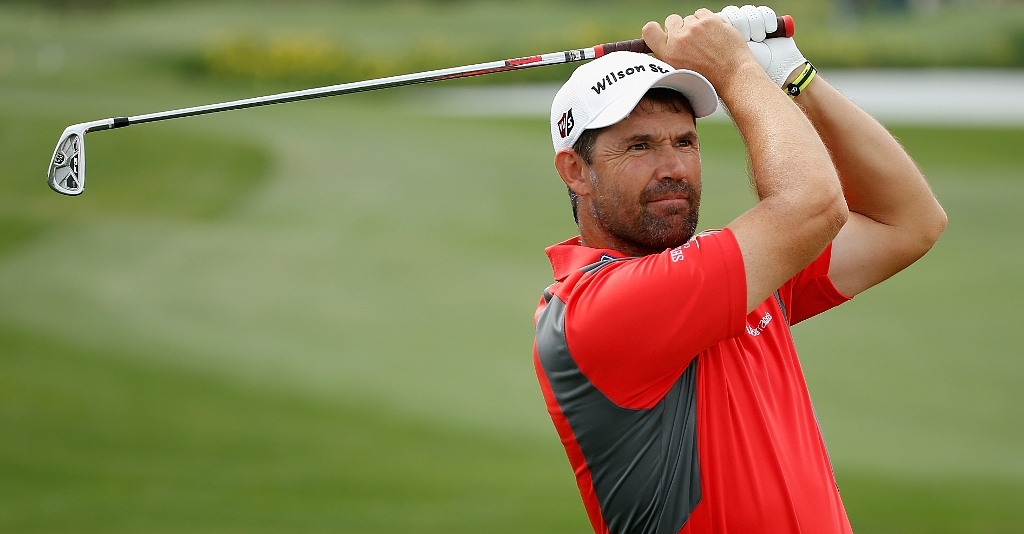 Defending champion Lee Westwood is joined at the top of the leader board by Graeme McDowell after the first round of the Malaysian Open.
The Ryder Cup team-mates matched each other shot-for-shot as they both carded six-unde-par 66s to go one clear of England's Tommy Fleetwood.
Westwood and McDowell both had only one blemish to show in the opening round – the pair dropped a shot on the sixth hole of the Kuala Lumpur Golf and Country Club.
Westwood, who started his title defence at the 10th, carded four birdies to the turn while McDowell, playing in the group behind, had three.
McDowell birdied the first and second to be five under through 11 with Westwood reaching a similar score after 12.
Westwood then missed a six-foot par putt at the sixth while McDowell failed to get up and down from the front of that green.
The two top-ranked players made-up for their bogeys on the following hole – draining six-foot putts.
McDowell put himself in a position to go one clear of Westwood on the eighth, only to miss a five-foot on the par-3 eight.
"I putted very nicely and started the ball on line well," Westwood told europeantour.com.
"I left a couple short in the middle when I was fooled by the grain, but overall I'm very happy.
"It's probably the toughest I've ever seen this golf course play."
McDowell noted that he was far more impressed with drives on the day.
"I'm pretty happy. I hit the ball great today – drove it well and gave myself a lot of looks for birdie," said McDowell.
"I've liked the way this golf course looks from the start and I enjoyed playing it this morning with good company from the boys; it's a solid start."
Fleetwood sunk a birdie on the eighth for to join home favourite Danny Chia and South Korea's Kan Sung-hoon on five-under-par.