Westwood gets that winning feeling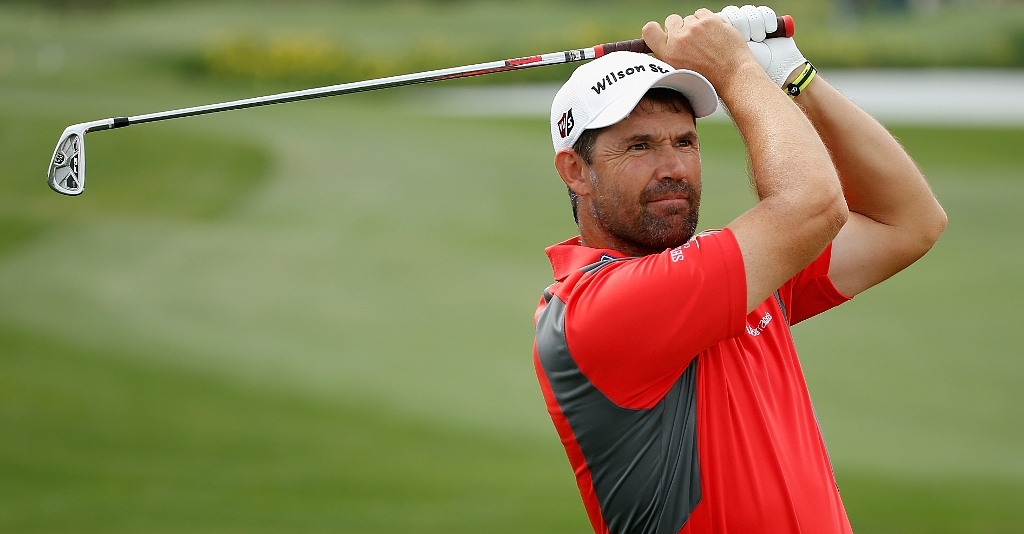 Lee Westwood believes it is only a matter of time before he returns to winning ways after an impressive start to the Nordea Masters.
Former world number one Westwood carded six birdies and two bogeys in an opening round 68, which leaves him one shot off the clubhouse lead, which is currently shared by six players.
The 43-year-old came into the tournament off the back of a disappointing final day at the BMW PGA Championship at Wentworth, where a closing 76 scuppered a good opportunity to win.
However, after finishing second at the Masters and 10th at the Irish Open, Westwood is confident he can finally secure his 24th European Tour title.
"Obviously it's nice to come back to places you've won on before, but I'm more happy with the fact that I'm starting to hit the ball really well and seeing the flight on the shots that I like and on the greens I rolled the ball really well today," Westwood, who is bidding to win a record fourth Nordea Masters title, told reporters.
"My short game has been sharp for quite some time now so I do really feel like I should start winning tournaments again soon.
"It's not an easy golf course, there's a lot of water out there and a bit of breeze. You have to hit the ball well as it's very long, but there are a lot of birdie chances out there if you hit the ball in the fairway."
Englishman Andrew Johnston, meanwhile, currently shares the lead with Scottish duo Scott Henry and Marc Warren, Germany's Florian Fritsch and the French pair of Clement Berardo and Sebastien Gros.
The 27-year-old, who won the Spanish Open in April, made five birdies, though he revealed he was still feeling the after effects of qualifying for a U.S. Open debut on Monday.
"I came in with not too much expectation," Johnston told European Tour Radio. "I said don't be too hard on yourself and just go out and play.
"I woke up this morning at 5am and thought 'Oh no, I could do with another eight hours' sleep. We played two rounds in a strong wind on Monday and then coming here, flying again, packing again, it just does you in mentally a bit."