Watch Tiger make quadruple bogey at Sawgrass' iconic island green 17th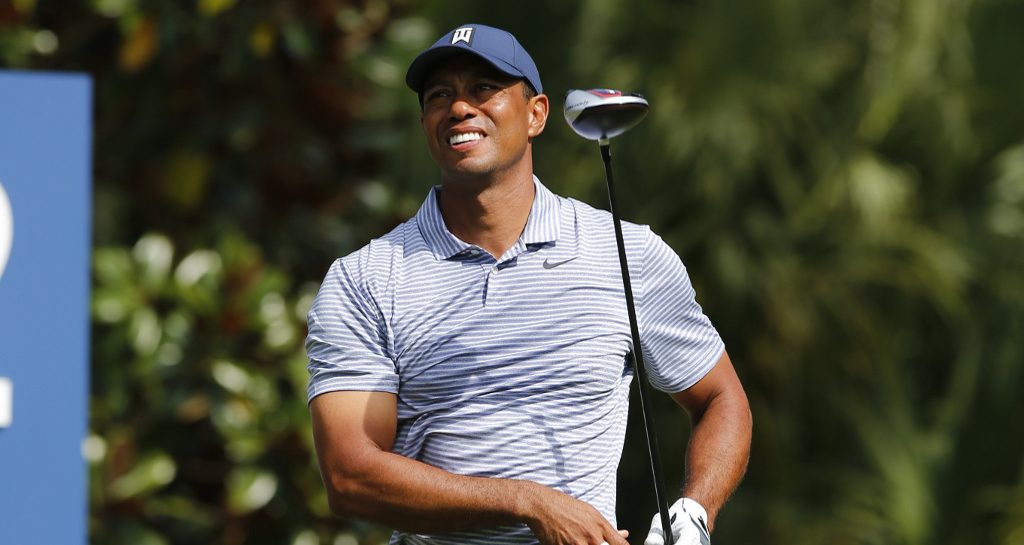 Tiger Woods admitted he was "pretty ticked off" after putting two shots in the water at Sawgrass' famous 17th hole on Friday.
Woods' first tee shot was long over the green and his next shot from the drop zone missed the target long as well.
Golf is hard.

Tiger Woods puts two in the water on No. 17. 💦 pic.twitter.com/xEqCMx04Z0

— PGA TOUR (@PGATOUR) March 15, 2019
The end result of the carnage was a quadruple-bogey seven, which saw the former World No 1 plummet from five under to one under.
"I was pretty ticked, no doubt about that," he said. "I was bound and determined to get it all back and get it back to five under."
Woods had been doing very well up to that point, making three birdies in his first seven holes.
And he did manage to bounce after the turn, making further gains on the par-five second hole and the par-four seventh to leave the 17th as his only blemish of the day.
But what a blemish it was.
"I ended up getting back to three under," Woods said. "It was a good fight to get it back to that point."
"Anyone who makes the cut today has a chance to win this golf tournament."@TigerWoods is ready to attack tomorrow @THEPLAYERSChamp. pic.twitter.com/B7o3wkHqdR

— PGA TOUR (@PGATOUR) March 16, 2019
Woods said he is confident he can make up more ground on the weekend.
"I just need to go out and put it together, because right now literally anybody who makes the cut has got a chance to win this tournament," he added.