WATCH: Fired-up Rory McIlroy takes aim at golfing authorities over proposed rule changes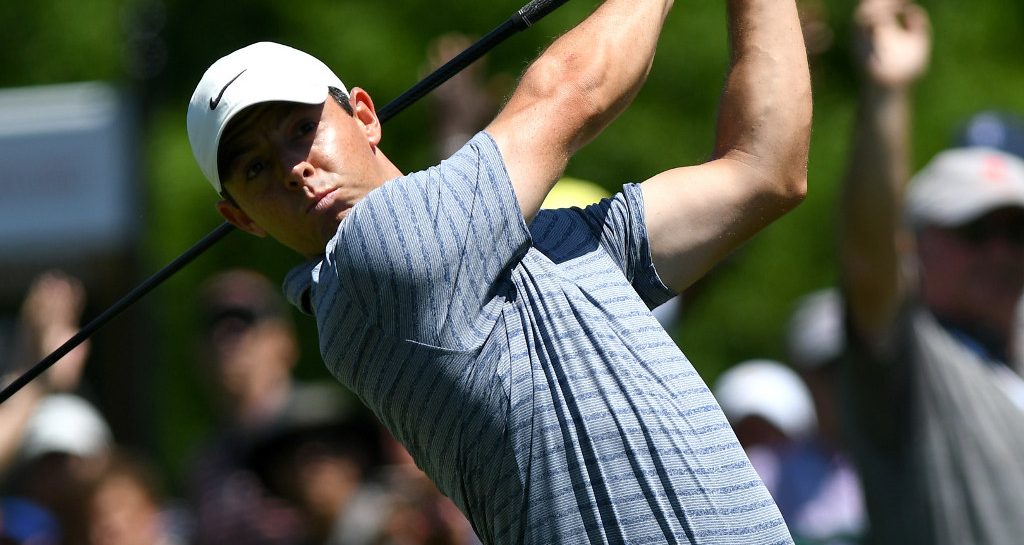 Addressing the ongoing distance debate in golf, Rory McIlroy has slammed the game's authorities for trying to fix something that isn't broken.
It was announced on Tuesday that golf's governing bodies intend to limit the length of a driver shaft to 46 inches, two inches shorter than the current legal limit, with further changes potentially on the horizon.
Speaking ahead of this week's Phoenix Open at TPC Scottsdale, a surprisingly passionate McIlroy accused the R&A and USGA of wasting time and money by spending "millions of dollars" on "looking at the wrong thing".
"I feel the R&A and USGA are looking at golf through a tiny, narrow little lens that pertains to 0.1% of golfers," McIlroy said.
"Yes, of course the ball goes a long way with top-level professionals and top-level amateurs and the guys who make their living playing this game, but 99.9% of golfers don't do that. And they don't want the ball to go shorter. They need help getting the ball in the air for going further!
"Golf has had an unbelievable boom in 2020. This pandemic has been so good for golf, and the fact that they're looking at the wrong thing…
"They spent millions of dollars doing this Distance Insight report, which I think… it's not going to change the game at all.
"They might put new regulations on manufacturers – manufacturers are going to find a way to get around them. That's how good they are.
"So those millions of dollars spent on the Distance Insight report should have been put back into the grassroots of the game, because golf is experiencing a boom, so we need more younger people in the game, we need more minorities in the game. That's how we keep the game going for the next 100 years – not by looking at the ball and the driver. And that's my whole thing.
"I'm probably going to get in trouble for saying this but it reeks of self-importance, and that's not… yes, they're the gatekeepers of the game, but their job is to make sure the game thrives in a hundred years' time, and this is not the way to do it.
"The way to do it is by getting more people into the game and by making golf more approachable. And if you're just piling and piling rules onto people all the time, that doesn't make it approachable."
After his passionate rant, McIlroy admitted to reporters that he'd "woken up in a mood" and was just "keeping it going".