WATCH: 11-year-old does something Tiger Woods never has – then highlights it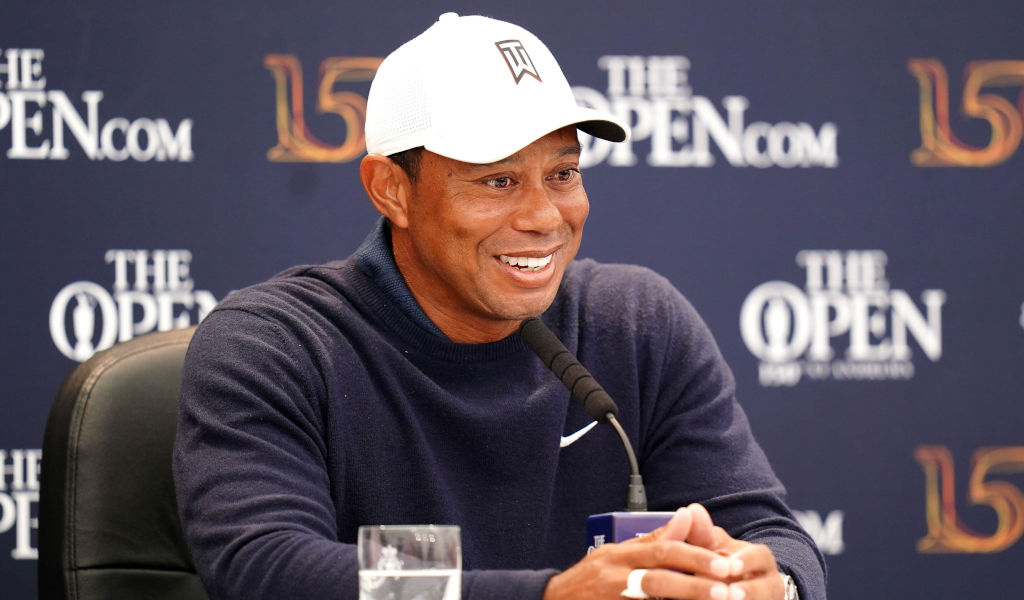 Holden Bautista may be just 11 years old, but he already has two memorable golfing moments involving Tiger Woods.
With Woods in attendance, Bautista holed a pair of aces in a single round at the TGR Junior Invitational at the Hay.
Bautista then left Woods speechless as he asked the question that was probably just what was on his mind.
However, Bautista ended up inadvertently setting up a mic drop moment.
He would ask Tiger Woods if he had ever sunk two holes-in-one in a single round, and the look on the legend's face tells the rest of the story.
Woods will host his annual TW Invitational at Pebble Beach in October and is reportedly preparing for a return of sorts for the Tech Golf League in January.
TGL will feature golf in a made-for-TV studio with simulators and dynamic chipping and putting sections according to reports.
Mike McCarley, CEO of TGL owner TMRW Sports, commented: "ESPN has embraced the concept from our very first meeting and we're looking forward to launching TGL in prime time on ESPN and bringing our teams of the PGA TOUR's biggest stars to their ESPN's legion of sports fans.
"The two-hour match format has been designed for today's sports fan, as it's rooted in the traditions of golf, but adds technical elements that are unique to a modern, sports arena environment."
All TGL matches will be held at the recently announced SoFi Centre, a still-under-construction stadium named after the league's founding sponsor that will seat almost 2,000 people on match nights. A football-field-sized playing field with a 64'x46′ simulated screen will be set up in front of them on the Palm Beach State College campus in Palm Beach, Fla.
For woods and most irons, players will hit full-swing shots onto the screen, followed by direct-reality shots into a short game area about the size of a basketball court. Players will also be wired for sound.
Woods has undergone surgery on a foot injury and his date of return to action has not yet been fixed.
"It was performed by Dr. Martin O'Malley at HSS Sports Medicine Institute in New York City," a statement from the Tiger Woods camp reads.
"He has determined the surgery to be successful. Tiger is currently recovering and looks forward to beginning his rehabilitation."
Woods hasn't turned out in a PGA Tour event since he withdrew from the Masters in March.