USA triumph at the World Cup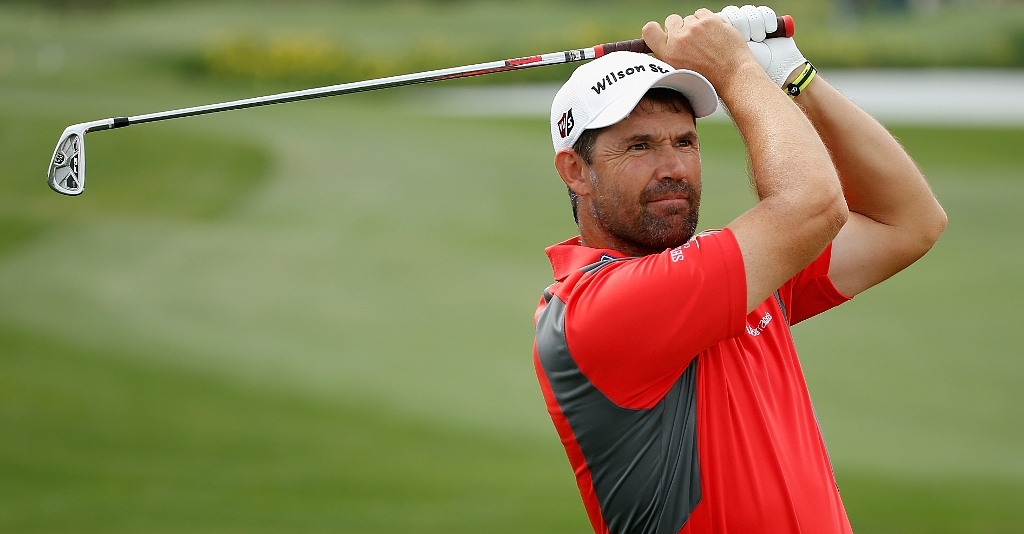 The United States have won the Omega Mission Hills World Cup, holding off Germany and strong-finishing England.
The United States have won the Omega Mission Hills World Cup, their 24-under total giving them a two-shot win over Germany and strong-finishing England.
Ireland's Rory McIlroy and Graeme McDowell, who led by two after Saturday's fourballs and were strongly favoured to win, failed to bring their A games to Sunday's tougher alternative-shot foursome and could only post a level par 72 that dropped them back into joint 4th place with Scotland, Wales and the Netherlands.
South Africa, who were joint second with The USA and Germany on Saturday night, fared even worse at the Blackstone Course at the Mission Hills Resort on China's Hainan Island.
Their respective 2011 Masters and 2010 Open champions Charl Schwartzel and Louis Oosthuizen tumbled halfway down the 28-team leaderboard into 12th place with a highly forgettable 74.
And this on a day when Matt Kuchar was able to combine his President Cup experience of fourballs and foursomes play with the undoubted talent of rising star Gary Woodland to follow up Saturdays sizzling 63 with a winning 5-under 67 and a 24-under total that ended their country's 11-year wait since Tiger Woods and David Duval last won the title for the USA.
"Gary (Woodland) was the best player here this week. He played fantastic golf," the lanky Kuchar enthused in a TV interview after their victory.
The beefier Woodland in turn acknowledging the big contribution Kuchar had made because of the all-important experience he had picked up in helping the USA win the 9th Presidents Cup against The Internationals at Royal Melbourne last week.
"I'm new to all this," said Woodland, one of the biggest hitters of the exciting new breed of American golfers.
"I've never played golf of this nature as a professional, so it was greatly reassuring to have Matt's knowledge to fall back on."
Kuchar said the US duo relished the thought that their names would be joining those of many of the greatest players of all time on the trophy.
He said: "For Gary and I to put our name on this trophy alongside Arnold Palmer, Jack Nicklaus, Gary Player and Tiger Woods and David Duval and Davis (Love) and Freddie (Couples)….the list goes on and on….it's a real honour.
"To be able to walk through these halls and to see our pictures and our faces, this is just a fantastic resort. To be remembered here as World Cup Champions is a real honour."
In the meantime, the Americans 5-under closing score, good as it was, wasn't the best of the day by far.
A strong-closing England were responsible for that.
Ian Poulter and Justin Rose who had looked to have no chance after posting a 69 and a 68 in the 2nd and 3rd rounds, came charging through the ranks on the final day with an astonishing 9-under 63 – and this in an alternative round!
The highlight of their round was Poulter's 12-foot eagle putt on the 16th, but Rose's 20-foot birdie at the last came close.
"We as Team England were a little subdued last night," said Poulter. "I don't think either of us were much company. We stayed in our own rooms and kind of rightly so.
"I think yesterday was disappointing to shoot four under par in the fourballs, and to then go and shoot nine under par in foursomes is crazy.
"We bizarrely shoot nine under today and actually leave shots on the golf course, which sounds very silly to say, but it's a fact."
Rose said: "I felt like today was a bit about coming out and playing for pride. You always have pride when you are playing for your country, but it was about restoring individual pride in ourselves.
"Both fourballs days were uncharacteristic for us, and today was fun. We gelled and finally got the right rhythm and right intensity and I think when we do get that, we match up really, really well."
"I think the secret today was that we dressed a little better," Rose joked.
"We dressed like the flag – we looked at each other this morning and said 'I feel good today – we should have worn this all week'. Should we represent England again, this will be the look."
McIlroy and McDowell were clearly downcast at the way a tournament in which they had held such high expectations had ended.
You could see it in their body language – even in their brave smiles, tinged, as they were, with resignation.
"We just didn't have it out there today," said McDowell. "We had no mojo, we didn't make anything.
"We knew what we had to do today. Our target was to go and shoot four under par and that's exactly what we needed to do, but we just couldn't get it done.
"We're disappointed, of course, but this is a high quality golf tournament. The USA have played fantastic, England have played phenomenally well, and that was the high standard that we had to live up to today and we just didn't do it." he added.