Two new SkyCaddie products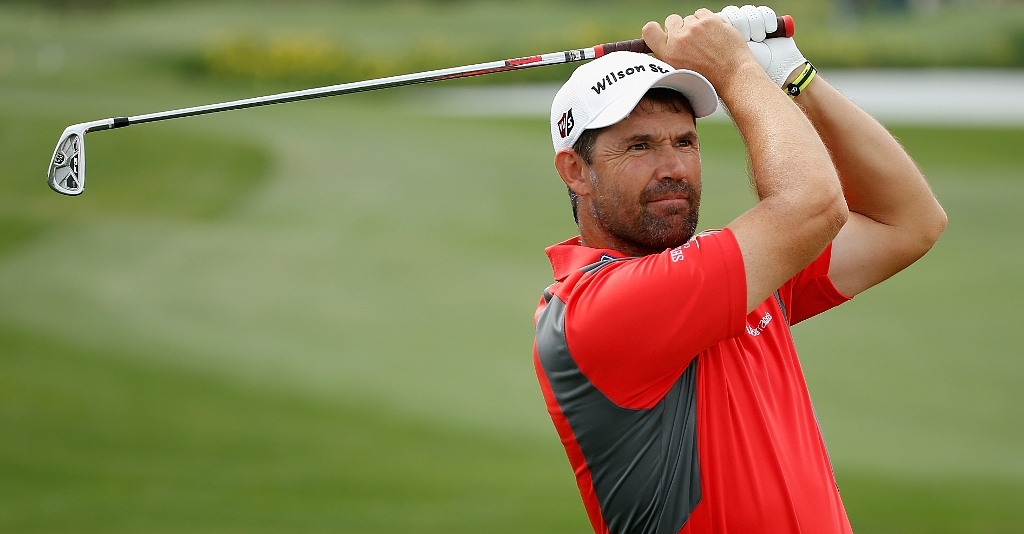 SkyGolf, maker of SkyCaddie the most trusted Rangefinder in Golf, introduced its new SkyCaddie LINX golf rangefinder watch and new SkyCaddie TOUCH at this year's PGA Merchandise Show.
The LINX is a fashionable sport watch that comes preloaded with 34,000 high-precision, error-corrected golf courses to provide superior performance for golfers of all skill levels.
It features a very clear, high-definition, sunlight-readable display with both positive and negative polarity to make it the most legible watch on the market. The LINX is Bluetooth-enabled and when paired with the NEW complimentary mobile app, golfers can upload scores and stats to SkyGolf's online community for fast and easy review of their rounds without a cable.
Using golf's only ground-corrected precision course maps, the LINX provides dynamic distances to the front, centre and back of the green, as well as provides TrueGround layup targets from the tee box through the entire hole with no membership required.
LINX is also SkyPin-enabled, meaning that wearers will be able to see 'Front-Pin-Back' distances once SkyGolf's new SkyPin technology – which gives golfers exact distances to that day's pin positions – arrives at their golf course.
"The LINX comes preloaded and ready to use," said Jacqui Surman, Senior Vice President International Sales & Marketing, SkyGolf. "Following the same methodology that PGA Tour Caddies use to provide information to their Players, only SkyCaddie uses course maps that we have error-corrected from the ground, using survey-grade GPS equipment. This information alone allows golfers to arrive at the first tee with confidence, ready to go with critical yardages they can trust."
The LINX is upgradable to allow golfers to receive optional features and benefits including IntelliGreen® technology which provides actual green shapes and pin targeting for precise distance to the hole. Upgrades also include a TrueGround® Target List with up to 40 hazards, carries and layups per hole.
"Not only is LINX the most accurate and reliable rangefinder watch on the market, it's also the most fashionable and functional to make it a great every day watch," added Surman. "With a removable band and bezel, the LINX offers 6 different band and bezel colors to choose from so golfers can easily personalize their watch with their look. And because it's Bluetooth-enabled, they can use our complimentary smartphone or tablet app to upload and track their golf scores and stats immediately without having to locate a cable. And if golfers choose, they can turn on the option to receive alerts if they miss a text, email or phone call."
The SkyCaddie LINX features easy-to-read, accurate front, centre and back of green distances and precise layup targets from anywhere on the course dynamically from any angle of approach. The LINX finds the course automatically so golfers are ready to play on the first tee and it advances to the next hole automatically so they can stay focused on their game.
In addition to time and golf, fitness features included in the LINX make this not only an every-day watch but also a fully functional watch for multiple sports. A built-in Odometer tracks location, distance, time, laps, speed, pace and calories burned during walks, runs or bike rides. All data can be uploaded to an online account to track progress.
Meanhwhile the TOUCH features a glove-friendly, easy-to-use, easy-to-read touchscreen with Bluetooth connectivity to provide golfers with the ultimate user experience and convenience when coupled with a FREE Smartphone app.
It is also preloaded with 34,000 "best-in-class" courses, ready-to-play, worldwide and is Bluetooth-enabled. The TOUCH features a hi-resolution, sunlight readable, color display that amplifies the superiority of SkyCaddie's preloaded maps over its competition.
When paired with our new SkyGolf complimentary mobile app, golfers can use Bluetooth to upload scores and stats and download course updates "onDemand" via most Smartphones including iOS and Android without finding a cable.
The precision and high-definition details of SkyCaddie course maps allow golfers to use a new "precision zoom" feature to magnify any area of the course without losing details and readability.
Golfers can also measure shot distances for any club, count steps, keep time on pace-of-play, and score for multiple players.
"The launch of the TOUCH provides golfers with simplicity and the latest technology to improve their experience on the course," stated said Jacqui Surman. "It allows golfers to take full advantage of our proprietary TruGround high-precision maps by simply touching the screen to easily zoom in and out to find exact distances, hazard information, carries and layups from any location, providing golfers with even more confidence on every shot. And, we have solved the issue of preloads being out-of-date with our new "onDemand" feature."
Added Surman, "At SkyGolf, we pride ourselves in providing the most advanced technology and the most accurate and reliable distance information to golfers of all skill levels around the world. The introduction of the TOUCH gives golfers access to the most state-of-the-art rangefinder in golf and demonstrates our continuing commitment to help golfers play smarter, play better, play faster and have more fun."