Tom Lewis stuns the World's stars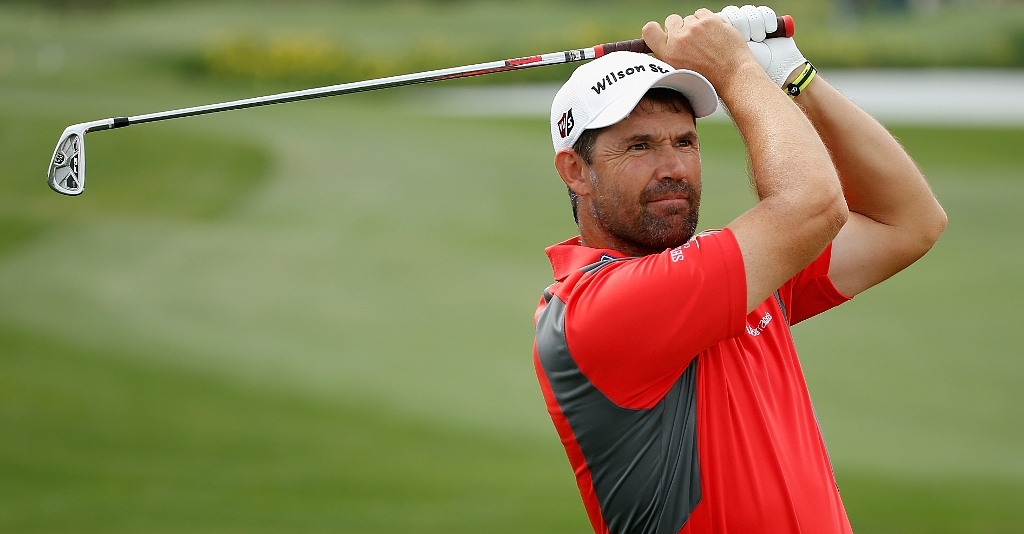 It was no surprise that a 20-something would share the lead after the first round. It was a huge surprise that he is an amateur.
It was no surprise that a young 20-something would be sharing the lead after the first round. It was a huge surprise that he is an amateur.
Yes, instead of a Rory McIlroy, a Rickie Fowler, a Ryo Ishikawa, a Noh Seung-Yul, or a Jason Day, it was the highly talented, but unheralded 20-year-old English amateur, Tom Lewis, who shook the very foundations of Kent's unforgiving Royal St George's links and stunned the golfing world when he came marching through late on the first day of the 140th Open Championship on Thursday to grab a share of the lead with early clubhouse leader Thomas Bjorn.
Each shot an astonishing 5-under 65 on a course that allowed only the winner, Ben Curtis, to break par when the Open was last played here in 2003.
There were a few who were aware that Lewis had won the British Boys championship on this very course just two years ago and knew it well, but he was a virtual unknown among the professional ranks when he teed off.
No longer.
When Denmark's Thomas Bjorn went out and posted his 65 earlier in the day and gained a fair measure of revenge for his late implosion there eight years ago when he blew up just three holes from the end on the final day and saw a solid three-shot lead disappear in a bunker guarding the 16th hole, he had tongues wagging all around the world, for that in itself was a wonderful story.
But is was not nearly as sensational as the stunning heroics of the baby-faced Tom Lewis who seemed oblivious to the fact that he was playing against most of the might of the world as he cruised around the century old layout in Sandwich, calmly posting birdies at the par-3 second, the par-4 seventh and the par-5 8th to reach the turn in three-under.
He stumbled briefly with bogies at the 11th and 12th and then came charging home with four successive birdies from the 14th to top the 35 players who broke par on a day that started out with a fair amount of cold wind, but calmed down in the afternoon.
World number one Luke Donald, newly-crowned US Open champion Rory McIlroy, Masters champion Charl Schwartzel and World No 2 Lee Westwood were not among those who broke par.
All four found it difficult to find momentum, even after the weather conditions improved, and finished with 71s.
Defending champion Louis Oosthuizen also struggled, opening with a 72, and Curtis finished with a 77.
Not too long before Lewis arrived at the 18th, the 31-year-old bearded American Lucas Glover, the 2009 US Open champion, had carded a 4-under par 66 to secure of share of second place with fellow American Webb Simpson and colourful Spanish veteran Miguel Angel Jimenez.
The trio are just one shot behind Bjorn and Lewis and one ahead of a dozen-strong logjam at 2-under that included the likes of 2010 US Open champion Graeme McDowell of Northern Ireland and last year's PGA Champion Martin Kaymer of Germany.
Also in the group is a second Ulsterman, Darren Clark, and American Ricky Barnes, who is only playing because Belgium's Nicolas Colsaerts was forced to withdraw from the Open on Thursday because of an elbow injury sustained in a fall from a scooter on Monday.
Glover is one of a number of leading Americans bidding to become their country's first Major winner since Phil Mickelson at the 2010 Masters.
Bjorn and Lewis share a coach in Peter Cowen, but that is where the similarity ends.
While the 40 year-old Dane is a seasoned Tour veteran, with 10 titles to his name, Lewis is only just embarking on the road to fame and fortune, not that you'd have guessed it based on his mature performance on Thursday.
The youngster from Welwyn Garden City is raw but the fact is that's he's no stranger to making headlines on the professional stage.
Last winter, he elected to travel to Australia when, on consecutive weeks, he lost in a play-off to another Tour veteran, Peter O'Malley, at the New South Wales Open and then, when finishing 12th, won the amateur medal at the Australian Open.
More recently, he also made the cut at the Dubai Desert Classic before also winning the St Andrews Links Trophy – on that occasion against a stellar international amateur field.
That's already an impressive CV – and it could get a lot better if he remains as calm as he did touring Royal St George's in the company of five-time Open champion, Tom Watson, who just happens to be his father's hero.
Tom's father, Bryan, a former Tour professional, and now the teaching professional at the Gosling Driving Range at Welwyn Garden City, named his son after Watson and how apt that seems after a performance that oozed inner calm.
Bryan himself seldom watches his son play. He admits he finds it too nerve-wracking, and was actually pacing the bays at his range while his son was captivating the Open's world wide audience.
But young Tom is made of different stuff. His impassive features barely changed all day. Nor did his impressive, efficient swing.
His 65 total claimed the record for the lowest round ever shot by an amateur at The Open, bettering Frank Stranahan's 66 in 1950 and similar scores by Tiger Woods and Justin Rose in 1996 and 1998, respectively.
It also made him the first amateur to lead the Championship after the first round since former R&A Secretary, Michael Bonallack, achieved that feat with a 70 at Carnoustie in 1968.