Tiger Woods prepping for The Open in his own way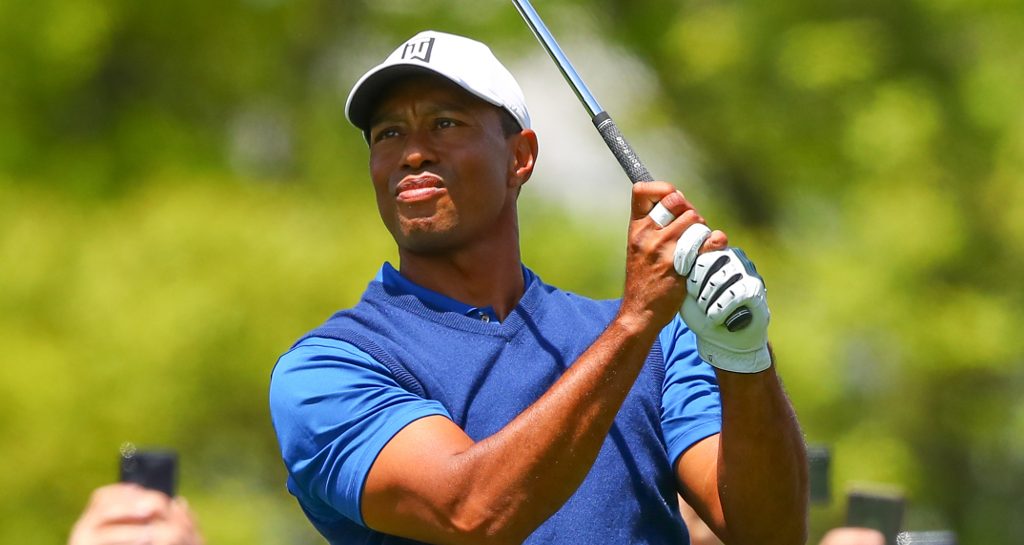 Tiger Woods is content to take a laid back approach in preparing for the upcoming Open Championship in Northern Ireland.
The world number five will not play any tournaments between the US Open – which Gary Woodland won two Sundays ago – and The Open Championship, which tees off at Royal Portrush on 18 July. That translates to a rather sizable gap of five weeks, but it's not as though Woods won't be busy.
ESPN reports that he will be spending some time at his home with Florida with his two children and mom Kultida.
"It's just trying to wind down from the championship as well as my [workouts] and getting back into it," the 15-time major winner told ESPN.
"I've never been up to Portrush, and I'm looking forward to getting up there and taking a look at the golf course and trying to figure it out.
"I hope that my practice rounds are such that we get different winds, especially on a golf course that I've never played, and to get a different feel for how it could play for the week. And definitely have to do my homework once I get there."
Life came full circle for me this year. Happy Father's Day Pops and to all Fathers. You've taught me so much about the game and how to be there for Sam and Charlie. We miss you. pic.twitter.com/tZkpu9m0vQ

— Tiger Woods (@TigerWoods) June 16, 2019
The key phrase being "once I get there". Woods is aware that his preparation in Florida will only get him so far, especially given the differences in conditions.
"I know that Florida will not be the same temperature as Northern Ireland," the 43-year-old continued.
"I'm not going to be practicing with any sweaters at home, but it will be nice to get to Portrush and get with it again."