Tiger sued over restaurant employee's death in drunk driving crash
Tiger Woods is being sued by the parents of an employee at his Florida restaurant who died in a drunk driving incident, tabloid news website TMZ has reported.
According to the report, the parents of Nicholas Immesberger filed the lawsuit because they allege their son was overserved alcohol at The Woods in Jupiter, Florida, before being involved in a fatal accident after getting behind the wheel.
Immesberger, who died last December at age 24, worked as a bartender at the restaurant, which is owned by Woods and managed by his girlfriend Erica Herman.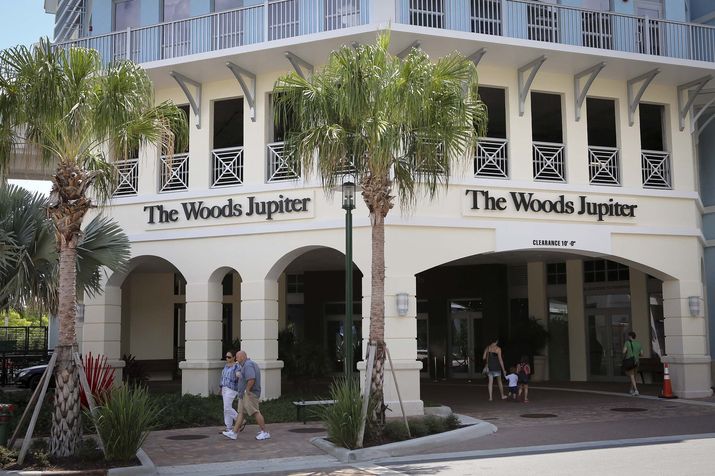 Immesberger allegedly finished his bartending shift at The Woods on December 10 but stayed at the restaurant and got drunk.
The lawsuit alleges he was served alcohol to the point of "severe intoxication" before being allowed to drive off in his car.
Immesberger lost control of his vehicle on the way to his destination and died as a result of injuries sustained in the crash.
He was found to have a blood alcohol level of .256, more than three times the legal limit.
The lawsuit claims Woods and Herman knew Immesberger had a drinking problem, and were drinking with him just days before the crash. It alleges they "reasonably should have known" he was a "habitual drunkard".
Immesberger parents claim Woods "was directly responsible for ensuring that his employees and management… were not over serving its employees/customers."
They are seeking medical costs and funeral damages plus other "appropriate damages."
The news broke just hours after Woods played his opening practice round at Bethpage Black ahead of the 101st PGA Championship, which tees off in New York on Thursday.
While you can be held criminally liable in certain circumstances for allowing a drunk person to get behind the wheel of the car under US law, it must be proven that you knew the person was too drunk to drive.
Courts will use the "reasonable person" standard when determining whether you should have known the individual was drunk, which can be very hard to prove. In other words, the individual must show signs of inebriation that any reasonable person would be able to spot, like for example slurring his or her speech or stumbling around.
And while some jurisdictions do allow bars or alcohol vendors to be prosecuted or sued for over-serving a person who goes on to cause a crash, in most cases there is no legal requirement for bystanders to intervene.