Thompson surges into Thailand lead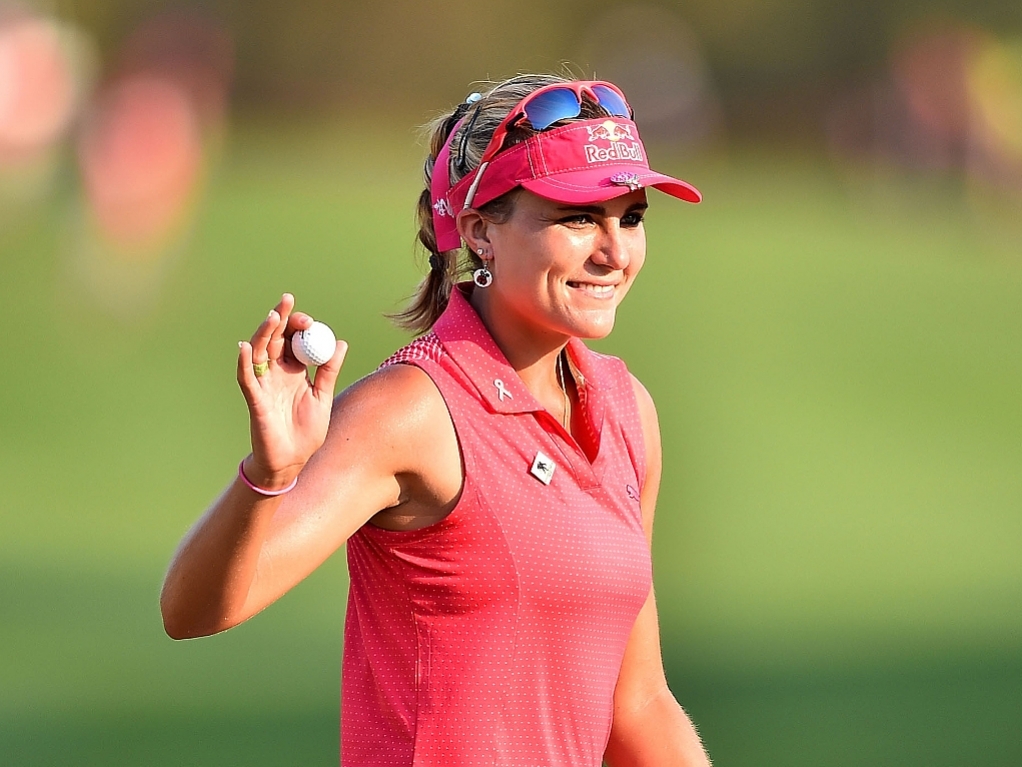 Lexi Thompson carded an eight-under-par 64 to claim a four-shot lead after the third round of the Honda LPGA Thailand.
The 21-year-old American had a near-perfect day at the Siam Country Club on Saturday, with her only small mistake coming at the par-three 16th, where she left her tee-shot short and was left with a difficult putt for par, resulting in the only blemish on her scorecard.
Should Thompson triumph on Sunday, she would become the first player from the United States to win the tournament, and could overtake compatriot and world number three Stacy Lewis on the world rankings. Lewis is tied for 36th place on level par after 54 holes.
"Yeah, it was a good day out there, very solid. I just made sure I had fun out there and stayed positive. I missed a putt on the first hole, which got me down a little bit, but I tried to stay positive going into the next hole and fire at pins like I did the first day," Thompson said after her round.
The previous six times Thompson has had the lead going into the final round she triumphed on four occassions, and a win on Sunday would be the seventh of her career and third in the last seven months.
Four strokes behind the leader in second place is U.S. Women's Open Champion In Gee Chun, who reached 12-under following a blemish-free third round 66.
In fact, after 45 holes Thompson's lead was as much as six strokes, but Chun cut into her lead on the back nine, aided by her 20-footer for birdie on the 16th, where the leader dropped her only shot of the day.
Chun is playing in only her second tournament of the year after finishing in a tie for third at the Coates Golf Championship.
"This is my second tournament on the LPGA Tour, and everybody came to support me, so I'm really happy about today," Chun said after her round.
"Every day the dream stays the same. It's been my dream as well. It's a dream come true. I'm going to enjoy it. That is my goal this whole year."
In third place another shot further behind is second round leader Amy Yang (70), while Hee Young Park is in fourth place on nine-under following a six-under 66.
At eight-under in a tie for fifth are Ha Na Jang and Xi Yu Lin.