'He is a big idol of mine' – Tennis star Rafael Nadal pays tribute to Tiger Woods at US Open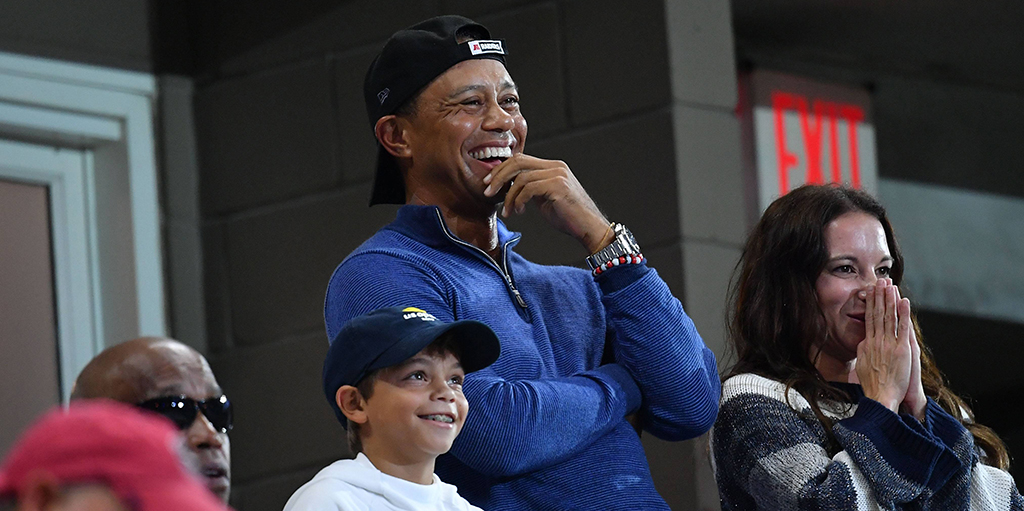 Tennis superstar Rafael Nadal paid an on-court tribute to Tiger Woods at the US Open, admitting the golf legend is a personal idol.
Nadal had just finished wrapping up a brilliant win over former champion Marin Cilic in New York, a match which had Woods in attendance in the stands, along with other notable names including The Big Bang Theory star Jim Parsons.
The Spaniard was interviewed on court afterwards, and was asked about Woods watching him, and whether he had any advice to offer him.
"I think Tiger don't need any advice from me [laughs]," Nadal joked.
"For me it's a huge honour playing in front of all of you of course but playing in front of Tiger for me is a very special thing.
Nadal plays an outrageous return game to break Cilic.

Jim Parsons can't believe it.

Tiger Woods fist-pumping.

Absolute scenes.@Eurosport_RU #USOpen pic.twitter.com/bK2XUPCu3d

— Matthew Willis (@MattRacquet) September 3, 2019
"I never had a big idol but if I had to say, one idol is him.
"I try to follow him every single shot that he hits through the whole year.
"For me, it's a big pleasure to have him here supporting.
"He's a big legend of the sport, one of the greatest sportsmen of all time.
"And I just want to congratulate him for one of the more amazing comebacks ever in sport winning The Masters this year."