Take glory at Valhalla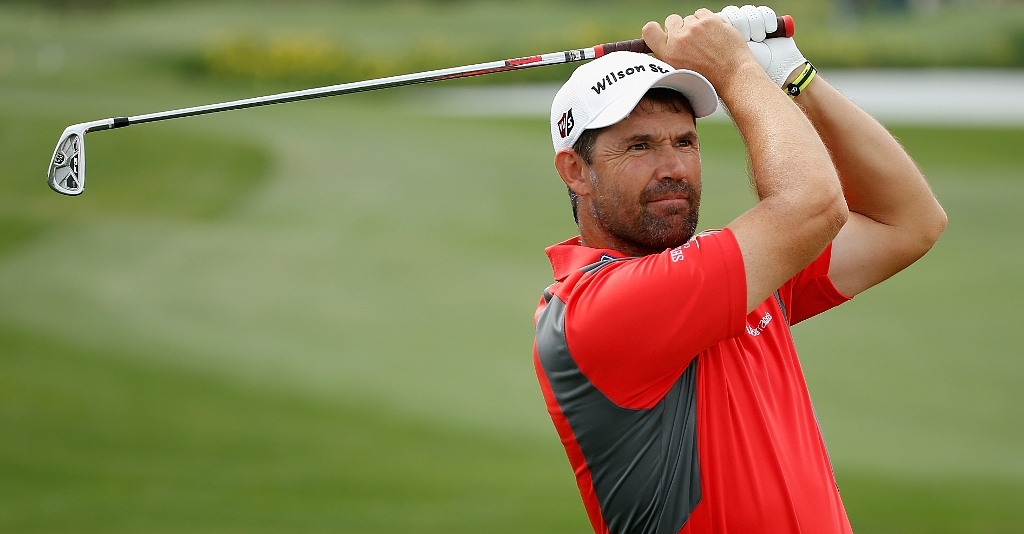 The final major of the year takes place at Valhalla starting this week and you could win some great prizes with Golf Champs.
The US PGA at Valhalla is just around the corner and with the newly launched Golf Champs, everyone can be part of the action. Golf Champs is a new, user-friendly golf prediction game developed for all golf enthusiasts from beginners to veterans. The game at www.golfchamps.net offers exciting, fun and engaging play for the US Masters and other majors.
The PGA Championship draws massive attention with a strong field. This year will be no different with. The form of Rory McIlroy in the past few weeks has been amazing, while Sergio Garcia has finished 2nd to him in both The Open and the WGC will be burning to give a great performance. Tiger Woods still in doubt due to injury and will only confirm his attendance 10min before his tee time. Amongst South African favourites is Charl Schwartzel has seemed to hit a vain of form. Louis Oosthuizen's and Ernie Els are likely to feature but Ernies form has dropped significantly. Others to watch out for our Tim Clark, Richard Sterne and George Coetzee.
Other players to consider for your Golf Champs Team
Jordan Spieth – Had a great start to the year – can he find his form again?
Graeme Mcdowell – Looking to get a spot in the European Ryder Cup Team
Justin Rose – Has had a great past few months and might have fared better at The Open if he had better tee times.
Jason Dufner – Defending Champion
Rickie Fowler – Great major showings this year
Adam Scott – looking to add to his Masters win from last year.
Outsiders – well it is just too hard to say…
The brains behind Golf Champs
Started by golf lovers Cameron McNaughton, Phillip Hird and Matthew Croxon, Golf Champs is based on a manual system they had running in Johannesburg for a number of years. The system was run amongst friends and family for the 4 majors in a year. But as the word of the competition spread, the need to develop a more formalised system became apparent – they had to make it easier to log scores and share the platform with golfers who may have been involved in a club or office pool. So towards the end of 2013, McNaughton, Hird and Croxon started the Golf Champs project.
"With Golf Champs, the main aim is to provide a premium online experience for golfers that is as easy to use on a desktop as it is on a smartphone," says co-developer Matthew Croxon.
"Making it mobile responsive was important as we expect a lot of interaction to happen while people are in front of the TV, watching at home. It often comes down to a few shots, so we want users to be able to track each and every single permutation that happens live so that position changes are seen, for example when Justin Rose kept himself in contention to win last year."
Phil Hird says that they ran the US Masters as a test amongst friends, but it quickly spread by word of mouth and had 450 people sign up in the 3 days before the Masters kicked off. We were amazed by the sign up and especially abroad where it was popular in Dubai, USA and Germany. We now have well over 1000 registered users…
How to play Golf Champs
When signing up to Golf Champs you will be asked to select 4 players from the playing field, they will be your team. The only rule is that the team's combined official world ranking from the Monday leading into the week must be 100 or more, thus requiring some serious strategy for your team. If your player misses the cut, there will be some penalties over the weekend.
For example:
Golfer and rank
Rory McIlroy – 6
Dustin Johnson – 12
Ernie Els – 35
Brandon Grace – 47
Total – 100
The tournament takes place over 4 days and there will be live scoring. This means that you can check your position in the Global pool with all players as well as the private pools between your work colleagues and fellow golf members.
Winners of the main global pool can win a pair of Adidas Adi Zero Golf shoes, Vergelegen wines and a Pro Shop voucher.
With Golf Champs, being part of a major golf tournament is easy. Gather your friends and family, create a team to follow and log in to www.golfchamps.net. Just be sure to have a South African in your team.