Sunawannapura claims Delhi win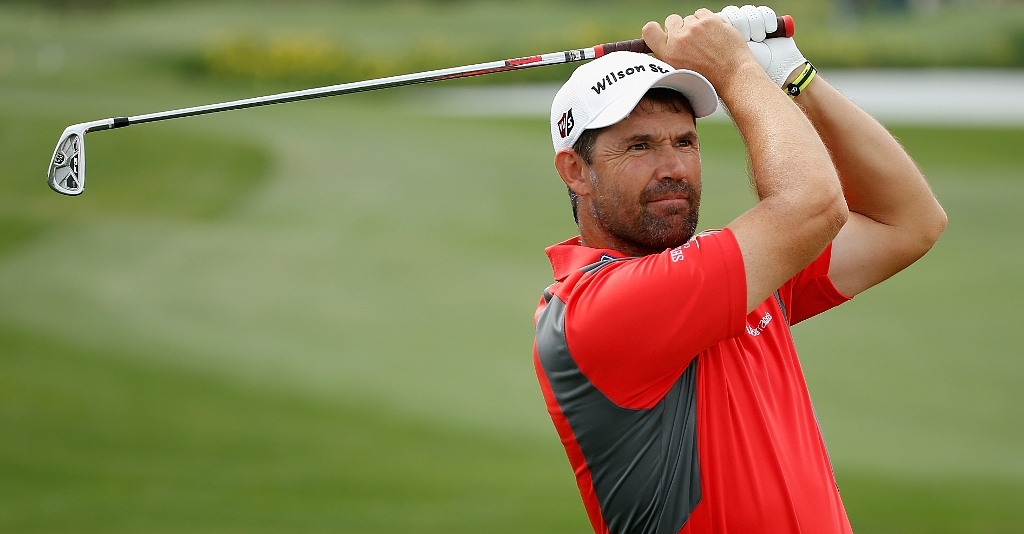 Thidapa Sunawannapura secured the fourth Thai win from seven editions of the Hero Women's Indian Open when she maintained her overnight lead to triumph by three shots at the venerable Delhi Golf Club.
The 21-year-old from Bangkok opened with a 66 to share the lead after the first round and held her advantage throughout the tournament, moving a stroke clear with a second round 74 and then extending her lead to three with a final round 68.
With a winning total of eight-under-par, she ended ahead of her first round co-leader, Valentine Derrey from France, who recorded her second runner-up finish in as many months.
Thailand's Pornanong Phatlum won this event three times before Sunawannapura – in 2008, 2009 and 2012 – while another Thai player, Saraporn Chamchoi, finished in a tie for third this year, alongside England's Hannah Burke.
The final round was played in hot and sunny conditions perfect for golf and Beth Allen of the United States closed with a sizzling six-under-par 66 to share fifth place with England's 17-year-old rookie Charley Hull and the leading Indian player, amateur Gauri Monga.
Sunawannapura, who has a full card on the LPGA, began the final round one clear of Hull and Derrey, but immediately extended her lead to two strokes at five-under-par after a birdie on the first hole.
Although Derrey twice caught the leader, after six and eight holes respectively, Sunawannapura made a downhill putt for birdie from 18 feet on the tricky par-4 ninth to reach six-under and go one stroke clear at the turn.
Hull, still only one behind after seven holes, dropped shots on the 10th and 13th and her excellent birdie from close range on the short 17th was too little, too late. She said: "I played alright. I had a few loose shots but I felt like the last round I would have benefited from an experienced caddie."
Meanwhile, Sunawannapura birdied 13 and 14 to build a three stroke cushion at eight-under-par.
"I'm very happy. I never thought I was going to win this tournament. This is like the biggest tournament that I've won and it's a part of my dream," said Sunawannapura, whose only other professional victory was the Vidalia Tour Championship on the US Symetra Tour in 2012.
"My dad told me this morning, if I could win this tournament, he would be very proud. I will go back to Thailand and hang out with my dad and mum."
The Ladies Asian Golf Tour member, whose other passion besides golf is table tennis, added: "Today I was concentrating on my game all day and was not looking at anyone else. I didn't see them at all. All my mind was concentrating on golf. I played my game and tried to make it good, play my best. I knew that I was leading but I didn't know by how much."
Derrey, who is yet to win on the LET, made three birdies and one bogey on the front nine and came back with nine steady pars, but said: "I didn't make the putts on 11, 12 and 14 and she made birdie on 14 and 15 and was already one ahead of me, so that made a three shot difference. I almost made my birdie putt on 16 but missed the green on 17 and by 18 it was too late.
"I'm satisfied. I've finished second twice and third in the last three months so I hope that Dubai will be my week. If not, I'll wait until 2014. Every week I'm getting more experience and I'm sure that the day will come."
Burke, who also awaits her first professional title, said: "I'm very pleased. It was a very testing course and you had to be patient so I'm proud."
Reflecting on the tight and treacherous golf course, Allen added: "This golf course is really tough. The key is just to keep it in play and the difference between my first two rounds and today was just my approach shots. I kept it in play all week but I hit it very close the first two rounds and holed nothing. I had one birdie the first two rounds and today I had seven."
The Ladies European Tour now moves to the United Arab Emirates for the final tournament of the 2013 season, the Omega Dubai Ladies Masters, taking place at Emirates Golf Club from December 4-7.
Hull will be contending for the Rolex Rookie of the Year Award along with her maiden title on her first visit to the emirate and said: "I really can't wait to get to Dubai, to be honest. I'm so excited and I've been counting down the days because I've never been before and I've heard it's really good."