Sullivan hits the front in Joburg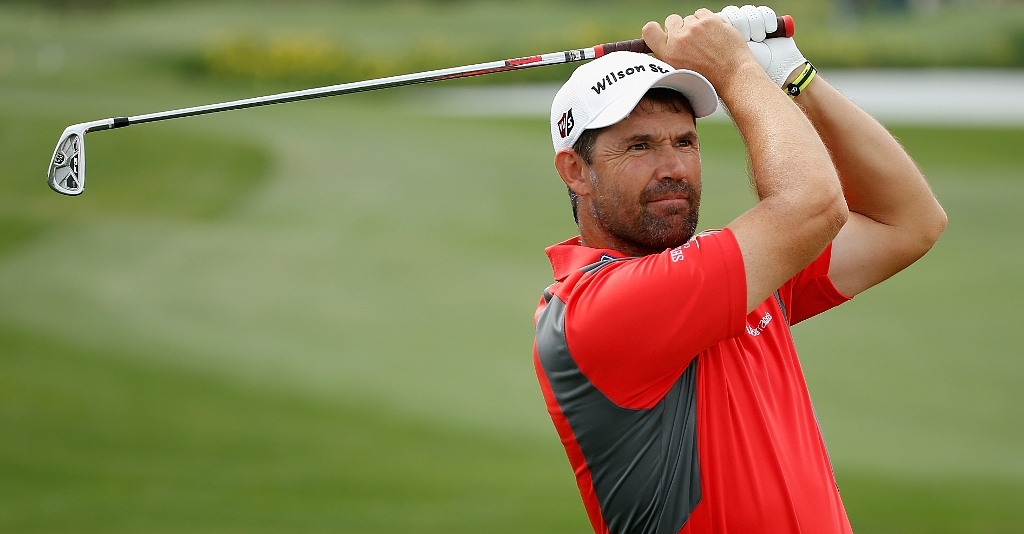 England's Andy Sullivan grabbed a one-shot lead at the halfway stage of the South African Open Championship at Glendower.
Sullivan added a two-under-par 70 to his opening 66 to move to eight under par, one shot clear of Charl Schwartzel, who carded a second-round 69 to take sole possession of second place.
Ernie Els, who was in contention overnight, dropped off the pace after carding a 77 that included back-to-back triple bogeys at the ninth and 10th holes.
Sullivan is chasing his first ever European Tour victory, while Schwartzel, a former Masters champion, has yet to win his national Open.
Sullivan, a 27-year-old former Walker Cup star, last year won a trip into space for a hole-in-one during the KLM Open. He carded four birdies and two bogeys to take the lead on Friday.
"I thought it was going to be a really good knock on the front nine, but a few little errant drives meant the rough got its payback on me today," he told the European Tour website.
"But anything in red figures (under par) is good so I am really happy with the position I am in. I thought I did well on eight to make birdie after a couple of smelly holes in the middle."
Asked about being just 36 holes away from his first win, Sullivan added: "When I get in these positions I find myself enjoying it more. It's where you want to be, you practise to be in these situations and I am playing with the guys I always wanted to as a kid. It's fantastic.
"It's new territory to be up there after two rounds but hopefully I can take what I usually do in rounds three and four and blow the field away."
Schwartzel, meanwhile, recovered from two early bogeys to play the remainder of his round in five under par, the highlight of which was an eagle at the par-five eighth.
He considered pulling out of the event after fracturing his toe, but found he can swing his club without any real pain.
"Any national Open should be the most difficult tournament and this week really is a good challenge," the 2011 Masters champion said.
"The only reason I have not pulled out is that I can actually hit the ball without pain. For some reason I can turn onto the foot but the walking is a challenge.
"I was struggling for a whole bunch of last year but started working with my dad again to recreate the feelings I had and get the old basics back. It's starting to get more comfortable and I'm at least hitting shots that I'm seeing.
"I got off to a really iffy start this morning, missed a few short putts and the conditions got difficult, but I just figured if I could somehow get to level par and try again tomorrow, and I was pretty much on track until a nice finish at the end."