Sublime Spieth breaks Masters record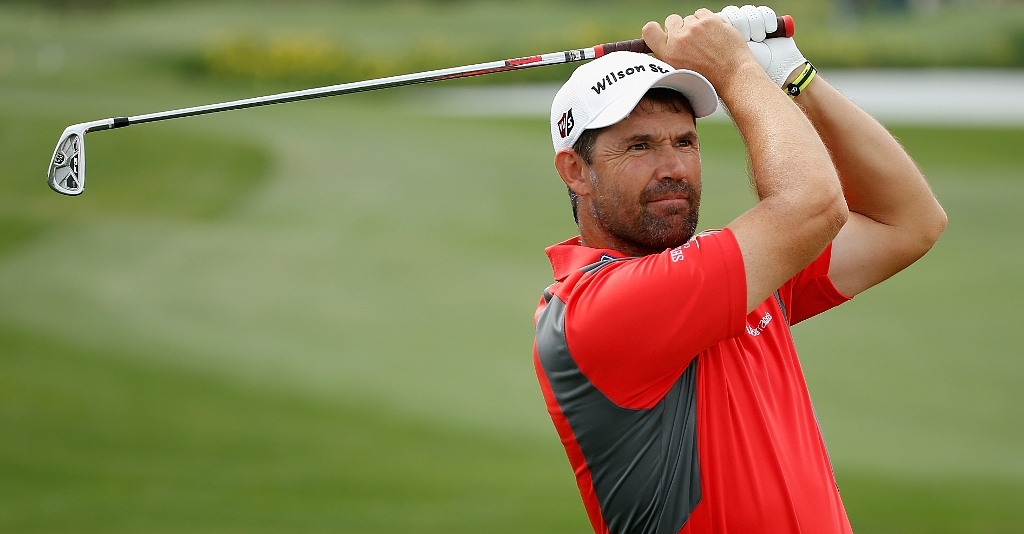 There may still be 36 holes of the Masters to go, but it's going to take something special to stop Jordan Spieth from winning the Green Jacket.
The 21-year-old American finished second at Augusta last year, and has spent the 12 months since establishing himself as one of the leading players in the world.
Many have tipped Spieth as a future star in the making, a player of truly great potential, and he appears to be realising that potential in front of our very eyes.
After taking a three-shot lead on the opening day at Augusta National, Spieth added a scintillating 66 on Friday to take his total to an incredible 14 under par – a new 36-hole Masters scoring record, breaking the previous mark set by Raymond Floyd all of 39 years ago.
It was also a full five shots clear of nearest rival Charley Hoffman, and all of nine strokes ahead of Ernie Els in third.
Put simply, Spieth is blowing away the greatest field in world golf on the greatest stage in world golf, in only his third season as a professional.
Move aside Rory McIlroy. This Texas native is a full four years younger, and has the game to threaten your status as Tiger Woods' heir apparent.
"It's cool. Any time you can set a record here is pretty awesome," Spieth said. "I'm very excited about today and the way I struck the ball. I struck it, I thought, better than yesterday and didn't rely on the breaks as much."
"I have been on my game and coming to a place that I love. It's special to be here and just be in the tournament let alone out front.
"I just need to keep my head down, set a goal for myself. It's definitely going to be more challenging and I am going to have to be aware of that and be okay with a bogey or two.
"The hardest thing to do is put aside wanting to win so bad and just kind of going through the motions and letting my ball striking and putting happen.
"I got off to a great start and had a chance to win last year on Sunday. I'd like to have that same opportunity this year. Again, this is only the halfway point and I'm aware of that. What I learned (last year) was patience. The weekend of a major, those rounds can often seem like two rounds in kind of the mental stuff that's running through your head, the stress levels."
If the rest of the field was hoping that nerves might start getting to Spieth on Friday, they would be sorely disappointed. He looked every bit as in control as he did on day one, adding three more birdies on the front nine and three more on the back in a faultless display.
In his short career to date Spieth has rarely capitulated, and barring a barnstorming run from anyone else in the field, it seems he will have to implode in spectacular fashion over the weekend to not up being the Masters champion come Sunday.
There is a lot of golf still to be played, though, and Spieth's countryman Charley Hoffman appears to be doing his level best to keep the tournament going as a contest.
Hoffman added a 68 to his opening 67 and lies on nine under par, five shots off the lead.
Two shots behind him, a couple of Englishmen in Justin Rose and Paul Casey, and WGC-Cadillac Champion Dustin Johnson. Rose added a solid 70, recovering after playing his first four holes in three over, while Casey shot a 68. Johnson carded a 67 to play himself into the mix.
"I drew that line and wrote 'One shot at a time'," Rose said. "I really rallied well and got back into the same rhythm I had yesterday. I am seven back going into the weekend but a lot can happen on this golf course. There's some magic out there. I will keep playing my game and hopefully something special can happen."
Phil Mickelson, who always seems to find some form at the majors, shot a 68 to move to six under, while fellow veteran Ernie Els shot a 72 to stay on five under.
Former World No 1 Tiger Woods looked much improved, adding a 69 (his first sub-70 round at Augusta since 2011) to his opening 73 move to two under.
That was level with top-ranked Rory McIlroy, who fought back after a poor front nine to post a second successive 71.