Stoke Park Clubhouse fifth most iconic in the world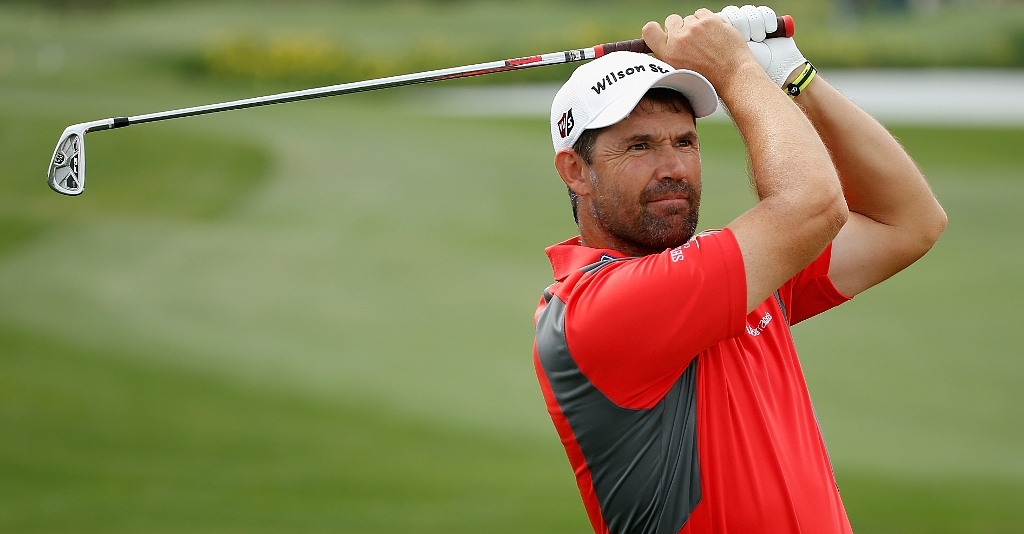 Goldfinger owned it. Daniel Craig was shot on its steps. And now, the golf clubhouse at Stoke Park Country Club, Spa & Hotel, in Buckinghamshire, has been named the fifth most iconic clubhouse in world golf.
Golf.com, the online presence of leading US publication Golf Magazine, published its list of the '18 most iconic clubhouses in golf', and Stoke Park's was named number five – and number one in England.
Not surprisingly, the Royal & Ancient Golf Club of St Andrews, in the Home of Golf, took top spot, but the next three were all US-based clubhouses: Augusta National, the hilltop structure at Shinnecock Hills, and the 'English scholastic-style' Winged Foot, meaning Stoke Park was the only one in the top five not to have hosted a Major.
Stoke Park's Georgian mansion was described by the legendary golf writer Bernard Darwin, in 1910, as "a gorgeous palace, a dazzling vision of white stone, of steps and terraces and cupolas…"
It was designed by James Wyatt, a member of the Royal Academy, who, in 1772, at the age of 26, found himself as the country's most fashionable architect, after designing the Pantheon, in London's Oxford Street, described by historian and MP Horace Walpole as "the most beautiful edifice in England".
Wyatt was commissioned to design Stoke Park's striking 'palace' by then resident of the estate John Penn, grandson of William Penn Jnr, who founded Pennsylvania, in the USA. Work began on the building in 1789, at a location suggested previously to Penn's forebears by, among others, the great landscape designer Lancelot 'Capability' Brown, who had laid out the estate's parkland in 1750.
Sir Nikolaus Pevsner, author of the 46-volume series of county-by-county guides, The Buildings of England, wrote that Wyatt "… made Stoke Park the most impressive of all late Georgian houses in Buckinghamshire".
It remained a 'home' until 1908, when new owner Nick 'Pa' Lane Jackson – who gives his name to the third loop of nine holes at the venue – formed the Stoke Park Club and took on an initial 50-year lease. Within eight months he had overseen the conversion of the lower floor into a golf clubhouse.
And it has provided the milieu for any number of movies made by nearby Pinewood Studios, including the 1964 James Bond classic Goldfinger, the 2004 crime thriller Layer Cake, which starred soon-to-be-Bond Daniel Craig, and the 2001 romantic comedy Bridget Jones's Diary.
The current director of golf at Stoke Park, Stuart Collier, said: "It is a real honour for us to be recognised in this way as the most iconic clubhouse in England and number five in the world. And it is great testament to the work undertaken on the building by the King family since they took possession in 1993, when it was unrecognisable from its current glory.
"What's interesting about Stoke Park's inclusion in the top five is that, unlike the other four, it's very easy to become a member here at Stoke Park or even just to visit for the day as a green-fee visitor. At St Andrews, you have to enter a ballot or book six months in advance to visit; at Winged Foot, membership is by invitation only; and, at Augusta and Shinnecock Hills, one can play only as the guest of an existing member.
"We may have the most iconic clubhouse in England, but we're certainly inclusive. We have a thriving membership – both men and ladies; an excellent and successful scholarship programme for our top juniors; and visitor green fees from just £85. It's nice that in England, at least, 'iconic' doesn't necessarily mean 'unattainable'."
Set within 300 acres of beautiful private parkland estate in Stoke Poges, Bucks, Stoke Park is only 35 minutes from London and seven miles from Heathrow Airport. Laid out across 300 acres of mid-19th century, Lancelot 'Capability' Brown-landscaped parkland, the 27-hole golf course was designed by the legendary Harry Colt in 1908.