Stenson holds nerve to win Qatar Masters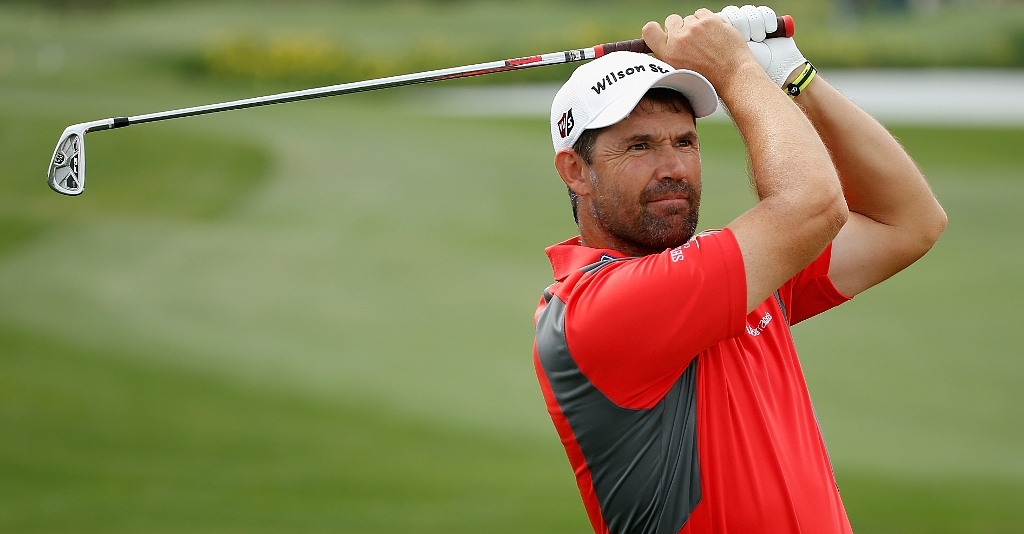 Tournament: The Commercial Bank Qatar Masters
Venue: Doha GC, Qatar
Winner Henrik Stenson
Henrik Stenson held his nerve in challenging conditions at Doha Golf Club today (Sunday) to win the Commercialbank Qatar Masters by three strokes.
But it wasn't as easy as it sounds. He was pushed all the way by a resolute Paul Broadhurst, who had trailed him by just one shot at the start of the final round.
It was nip and tuck all afternoon as the Swede and his English rival went head to head, but a timely birdie at the 17th ensured that Stenson would go to the last with two shots in hand, an advantage he then pressed home with his fifth birdie of the day to end it with a 4-under 68 and a winning 15-under total of 273.
Broadhurst, who showed great tenacity to keep the pressure on while 30mph gusts were racing across the desert course, closed with a 70 for a 276 and a one shot edge over South Africa's Darren Fichardt (68), the 2003 Qatar Masters champion,
Stenson, 29, was delighted at the fact that he had been able to shake off his 'nearly man' tag after placing in the top three four times in his last six events.
Second to Chris DiMarco at Abu Dhabi last week and second here a year ago to Ernie Els, when he was unable to hold off the big South African who had started the day five shots behind him, Stenson this time delivered on the great promise he has shown of late, which has led some to describe him as the best player in Europe at the moment.
"After being second last year, this feels great," he beamed.
"It's not that I have been disappointed in my own performances in a lot of these second places, but there is a big difference between winning and finishing second.
"I felt the pressure for sure, especially after that bad finish on Saturday – it didn't feel too good walking off the course with a dropped shot on the last.
"But it was a new day today and the goal I set was to shoot a 68, and I thought if I did that I would win.
"To get to the turn at two under was pretty good and I thought if I could just hang in there on the downhill holes at the end, I might get a couple of birdies which would do the job, and they did."
Stenson's win enabled him take a third European Tour title back to his Sharjah home, brought him £188,000 and a step closer to realising his key ambition of the season – making his first Ryder Cup.
"My main goal this year is to make the Ryder Cup, which means playing more European events," he said.
"There's a long way to go, but I am definitely closing in on the team now, and another good couple of weeks and we should have that sorted.
"Starting the season with a second last week and a win here is better than I could have imagined. I am really happy."
A beaten Broadhurst, who was looking for his second title in a year having gone through a barren decade prior to winning the 2005 Portuguese Open, felt he could have done better.
He shot a two-under-par 70 but he had to contend with Stenson's 68, the joint-best score of the day.
The 40-year-old said: "I didn't play that well, really,
"I just got it round. The best player on the day won. I was just trying to hang in there as long as I possibly could.
"I got off to a flyer, which was great, and then I hit a poor tee shot on four, caught it off the bottom of my club and it didn't go very far.
"After that it was a struggle all day. I just rallied a bit at the end, just put a bit of pressure on, but his 30ft putt at the 17th killed it off really.
"I wouldn't say I had a chance of winning. He had two shots at the last and when he hit a perfect drive, I was playing for second."
The Atherstone man was impressed by what he saw playing alongside Stenson.
"He's the next special one from Europe," he said.
"He's got a great chance of winning majors. I think he's next in line.
"He will walk into the Ryder Cup team. I played with him last week and he played lovely.
"I didn't feel inferior to him very often but I did off the tee. It's quite unfair out there sometimes when you're giving up 60 yards off the tee.
"I said to my caddie going up the ninth that we've just got to play our own game and forget what he's doing."
Two Englishmen, Nick Dougherty and Richard Finch. were in the four-strong group that finished at 9-under in joint 4th place
Dougherty's ruinous front nine on Saturday, where he shot a bogey at the third and a triple bogey at the fifth, had left him seemingly out of contention.
And while two early birdies pushed the Ryder Cup contender back onto the cusp of a concerted challenge, three bogeys in five holes ended that hope.
Finch had started his final round at nine under and there he remained, a double bogey at the third hurting his chances of troubling the leaders.
Swede Niclas Fasth and Argentina's Ricardo Gonzalez also finished at nine under and both found the going difficult.
Ernie Els, who had won from five shots back going into the final round a year ago, could not muster another comeback win, the 'Big Easy' making a level par 72 to finish at five under.