Stars on target in Durban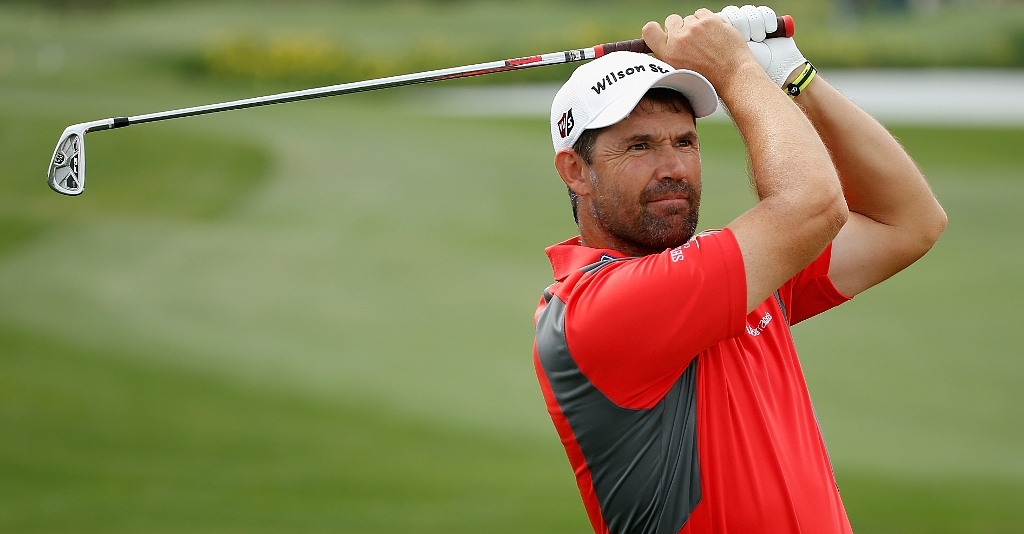 Defending champion Louis Oosthuizen, 2012 winner Branden Grace and three-time Major Champion Padraig Harrington took part is some target practice with a difference inside Durban's spectacular Moses Mabhida Stadium ahead of this week's Volvo Golf Champions.
The trio, who were also joined by former South African cricketer Shaun Pollock, hit shots from the top tier of the 2010 football World Cup stadium to a bull's-eye target 155 yards away, approximately 65 yards below on the pitch.
All three players are taking part in the US$4million 'tournament of champions' at Durban Country Club, where they will be hoping to start the 2014 calendar year with a victory.
The 54,000 capacity Moses Mabhida Stadium, which overlooks the course, hosted seven matches during the World Cup and provided the stunning backdrop for the fun challenge, with all three players successfully hitting the target.
Oosthuizen, the 2010 Open Champion, said: "I actually felt quite nervous in front of everybody. It was good fun but it was difficult because you didn't know what the wind was doing.
"The conditions were completely different to what we are used to but that made it fun. I like the way Volvo try different things. It makes it very interesting. It didn't quite get the rust off though – I think I need another practice round."
Compatriot Grace also enjoyed the contest ahead of the real challenge of trying to regain the Volvo Golf Champions title from Oosthuizen.
"That was great fun," he said. "Hitting between two Major Champions – I will take that as a warm up any day. It was fantastic to be in this spectacular stadium where so much history was made, and to hit at the target under completely different circumstances."
Grace will be looking to continue his fine record in Volvo sponsored events, having won this title two years ago when the event was played at Fancourt and also the Volvo China Open the same year.
He finished tied seventh at Durban Country Club 12 months ago and is looking for another strong performance this week.
"I don't know what it is, but Volvo keep choosing golf courses I like playing," said Grace. "And when they choose courses I haven't played, I like them by the end of the week.
"This event is a great way to start the year, and I had a good week last year. This year with the heat, it's going to play a lot firmer and faster and I'm sure by Thursday, it's going to be something completely different to what we expect."