Spieth and Reed out in front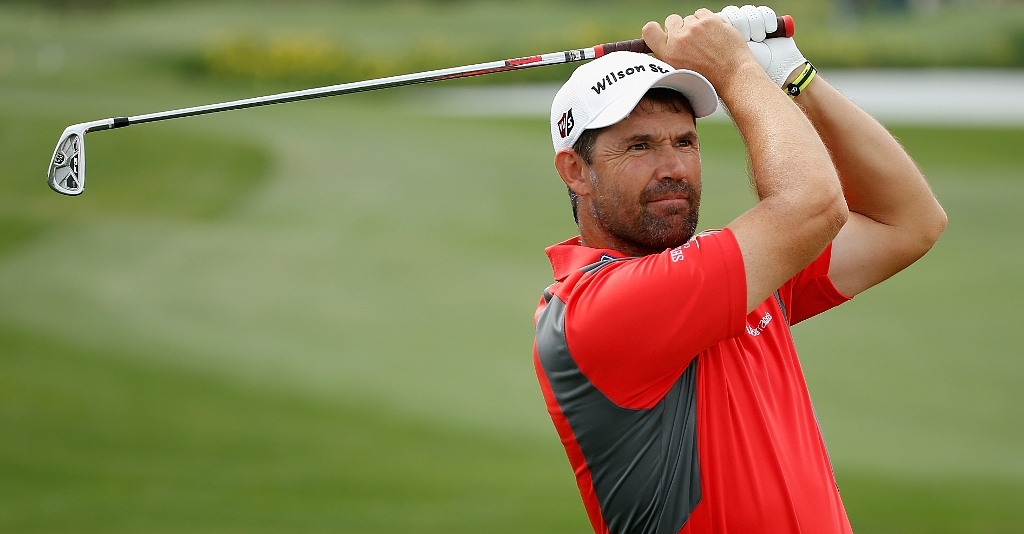 American young guns Jordan Spieth and Patrick Reed will take a share of the lead into the weekend at the US Open.
Spieth's bid to become only the sixth man in history to win the Masters and US Open in the same year is on track after he carded a three-under-par 67 on Friday.
Reed posted a 69 as the duo finished on five under par after two rounds at the challenging Chambers Bay course.
One shot back is overnight co-leader Dustin Johnson, who stumbled late on to post a 71, with South African Branden Grace joining the American on four under.
Joost Luiten, Tony Finau, Daniel Summerhays and Ben Martin are a further shot back on three-under.
Spieth started like a house on fire, birdying four of his first eight holes to reach six under par and take the sole lead.
Reaching the 18th – his ninth, the Texan hit the lip of a bunker with his second shot and found more sand with his third shot, eventually carding a double-bogey six.
Spieth was heard on television berating himself for the "dumbest hole I've ever played in my life" after his second shot, but he soon regained his composure, bouncing right back with a birdie at the first before a bogey at the seventh was cancelled out by a pinpoint iron into the short ninth for a closing two – and a share of the clubhouse lead.
"I think 18 as a par four doesn't make much sense," Spieth said of the 18th, which played as as a par five in the first round and par four in the second. "You can hit it down the left centre of the fairway and still end up in the right bunker in trouble.
"There's a group of about 10, 12 guys that can fly it 310 yards that have an entirely different hole to play there. For anybody else you have to hit it in a five or six-yard area.
"So all in all I thought it was a dumb hole today, but I think we're going to play it from there again, so I've got to get over that."
Looking ahead to the weekend, Spieth hopes to draw from his experience at Augusta, when he won wire-to-wire.
"I'll probably draw a significant amount off it (although) it's playing different and I'm in a very different position," he added. "I'm not going to have a four, five-shot lead.
"I know that it's going to get tougher and tougher now that Saturday and Sunday hits. So I'll draw some on Augusta, but at the same time my patience level has to be even that much higher. I'm not quite putting myself in the same positions off the tee, so I've got to be a little more methodical.
"At Augusta I was kind of finding fairways, hitting it on the green and I was making everything. That would be nice here if I could do that, but it's a harder golf course than the Masters played this year."
Reed looked to set to take an outright lead into the weekend's running, but a bogey at the 18th after a poor approach shot saw him drop back to the mark set by Spieth.
The 24-year-old's round was nothing if not eventful, with only six pars featuring on a busy scorecard. After recording two early birdies, Reed stuttered around the turn, registering three bogeys in four holes. However, he recovered with a birdie at the 11th before producing an eagle-two at the par-four 12 after finding the green from the tee.
Two further bogeys followed, but a birdie at the 16th got Reed back on track. A great day would not end well though, with Reed three-putting at the last after giving himself a lot of work to do with a poor second shot.
"It's going to be fun," Reed said of being paired with Spieth for Saturday. "Any time I play with Jordan I enjoy it. The main thing for me is to stay focused and focus on what I need to do to play some good golf and plot my way around this course, especially if it gets firmer and faster and knowing where to leave the ball.
"I actually felt it was a pretty disappointing round to have six bogeys and I didn't get up and down once. I hit the ball in the middle of the green on 18, have no chance to putt a normal putt and stop near the hole and have to play Mickey Mouse golf to try to make par.
"Unfortunately it's a bad way to end the day but we're in a good position and we hopefully can have a good weekend and have a chance to win."
Elsewhere, World No 1 Rory McIlroy is nine shots off the pace at four over, while a second-round 74 saw Phil Mickelson's hopes of ending his U.S. Open drought severely dented.
There was more misery for Tiger Woods, with the 14-time major winner missing the cut by twelve shots after shooting a six-over 76 to amass the highest 36-hole total of his career.