South African double for Sullivan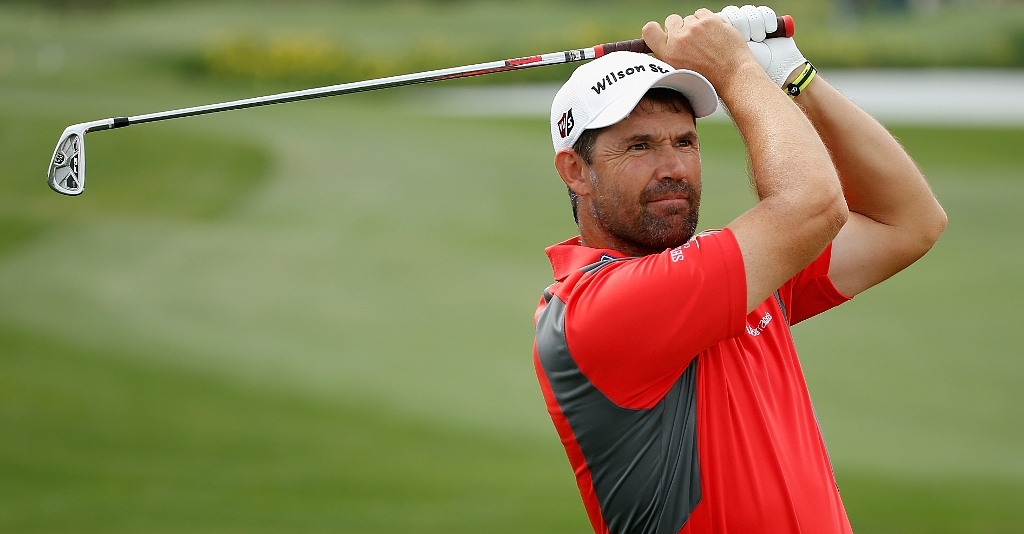 Oops, he did it again! Just over a month after he won the South African Open Championship, Andy Sullivan blitzed the field in the Joburg Open on Sunday to cruise to a two-stroke victory at Royal Johannesburg and Kensington Golf Club.
He carded a final-round six-under-par 66 and his total of 17-under-par 270 was enough to trump a big group of five players on 15-under-par: England's Anthony Wall and David Howell, Ireland's Kevin Phelan and the South African duo of Jaco van Zyl and Wallie Coetsee.
"It's just working hard," he said of his second victory on the Sunshine Tour and The European Tour in the space of 48 days. "I've been working hard with my coach and my psychologist at what I need to do."
Not that there appeared to be much need for the services of the psychologist as he blazed to the turn in five-under-par 32. And when he dumped his approach into the water at 11, he showed just how resilient he is. He smiled a little ruefully, stepped up and put his fourth shot on the par-four hole 25 feet past the hole.
He stepped up and nailed the putt to keep the damage to just one shot, and then picked up birdies on 15 and 18 to skip away from his pursuers. "That putt was crucial in the context of the win," he said.
And while he can recognise the big moments in a tense situation, the way he deals with those is what has set him up for success. "I've been enjoying myself along the way," he said. "It's not all work. I definitely enjoy what I do and I think you can see that out on the golf course. It just seems to be that every time I get into contention down that stretch lately – I wish I could bottle up the emotions I go through. It's like a drug. It's unbelievable.
"And having done it once in the SA Open, I was maybe even more relaxed down the stretch today. "It was just me and Macca (caddie Sean McDonagh) having a good time just like we would if it was just a Saturday afternoon stroll playing golf."
The players who shared second did their best to keep up with his frantic pace: Phelan and Van Zyl also carded 66s, but their chase proved futile. There was no more luck for Wall and Howell, who signed for 68 and 69 respectively.
And spare a thought for Wallie Coetsee. On the biggest stage of his career, he strove manfully for more birdies than the three he made in the final round, and for fewer bogeys than the two he made on Sunday. But the process of par-saving putt after par-saving putt gave him the biggest payday of his 23-year career on the Sunshine Tour, and a confidence boost that is going to make him a real force on the Sunshine Tour in 2015 as he pursues his goal of finishing in the top five of the Order of Merit.
Behind him in a share of seventh place were Korea's Byeong-hun An and South Africa's Chris Swanepoel and Jacques Blaauw.
In the end, all their efforts were not enough to stop the 29-year-old Sullivan, who is maturing into a formidable golfer. "I can't believe it's happened so quickly," he said of a year in which he started ranked 150th in the world.
He started the week at 73rd in the Official World Golf Rankings, and this win will likely lift him inside the top 60.
And as a little bonus, he's punched his ticket for July's Open Championship at St Andrews, together with Wall and Howell, who were lifted out of the tie for second for the other two places in the Open with Phelan, Van Zyl and Coetsee by virtue of their superior world rankings.