SkyCaddie 10 year no-fee promotion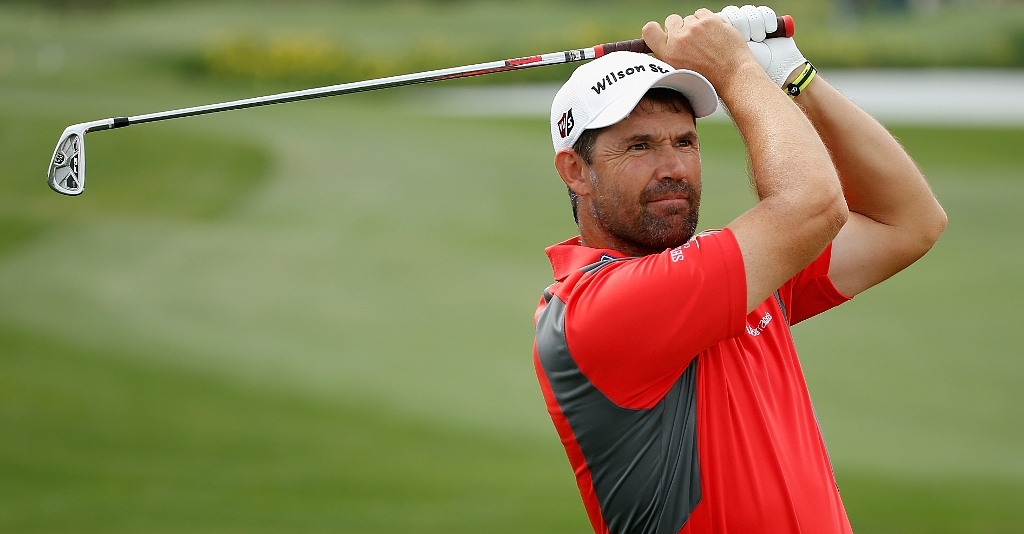 SkyGolf®, maker of SkyCaddie®, the most trusted GPS rangefinder in golf, today announced that buyers of its sub-£200 Sport Series models in the UK and Europe can now access its 30,000+ golf course maps without paying annual membership charges.
The promotion, part of the company's forthcoming 10th Anniversary celebrations, applies immediately to all new Sport Series GPS products bought in the UK, including the AIRE, GIMME and WATCH models.
"SkyCaddie is 100% dedicated to golf, and we have always adapted to the way the sport is changing" said the firm's Jacqui Surman. "In fact, it is that versatility which inspired us to create the world's first golf GPS handset, almost ten years ago.
"This change is sure to inspire even more golfers to buy a SkyCaddie, and to become loyal to golf's most trusted rangefinder brand.
"Newcomers to the sport, and to the distance measuring device market, should have the easiest possible access to the best possible information. This offer helps them to avoid a bad golfing experience by using information which may be inaccurate."
SkyCaddie Sport Series users will be able to access the new promotion, entitled "Go Play", at no charge as soon as they register their device. This gives them Front-Middle-Back yardages to all courses mapped by SkyCaddie globally, on their Sport Series device.
Sport Series customers will still be able to access SkyCaddie's highly popular Club SG service, enabling them to upload scores and odometer data, and to access SkyCaddie Partner offers, for an extra payment of just £14.95 per year.
The move is expected to create a new generation of golfers devoted to SkyCaddie's painstakingly-created golf course maps.
SkyCaddie's Sport Series devices are all pre-loaded with SkyCaddie's complete global database of golf course maps. There are over 30,000 of these, all mapped and regularly re-mapped on foot by SkyCaddie's course surveyors, using professional-grade mapping equipment.
Only SkyCaddie surveys every single golf course in this manner, and the company's golf course maps are widely regarded as setting the accuracy benchmark for the industry.
SkyCaddie mappers have already walked the equivalent of 12 times around the planet in the last decade, with thousands of courses re-mapped and updated for SkyCaddie users to download afresh each year.
SkyCaddie refreshes its Sport Series maps database several times each year, to reflect the hundreds of annual visits it makes to re-map when golf courses make alterations. This means that Aire, Gimme and Watch owners who regularly update their devices have the most up-to-date golf course maps available in the UK, covering over 99% of golf courses in the country.
Buyers of the company's fuller-featured Tour Series models – which include the BREEZE, SGX and wireless SGXW – receive a free 12-month SkyCaddie Birdie Membership bundled with their purchase, giving full usage of all 3,000+ SkyCaddie golf course maps in the UK & Ireland.
Tour Series customers can also upgrade to other SkyCaddie annual memberships which give greater access to the company's global golf course map database.
Tour Series models can all access the ultimate SkyCaddie features set, including full-colour hole maps with Intelligreen Pro and Dynamic RangeVue.
In the Sport Series, the SkyCaddie AIRE retails in the UK at a suggested retail price of £129.95, with the GIMME at a suggested £169.95, and the WATCH at a suggested £179.95.
In the Tour Series, the SkyCaddie BREEZE retails in the UK at a suggested retail price of £229.95, with the SGX at a suggested £249.95, and the SGXW at a suggested £299.95.
For more information, visit www.skycaddie.co.uk