Simon fancies accuracy over power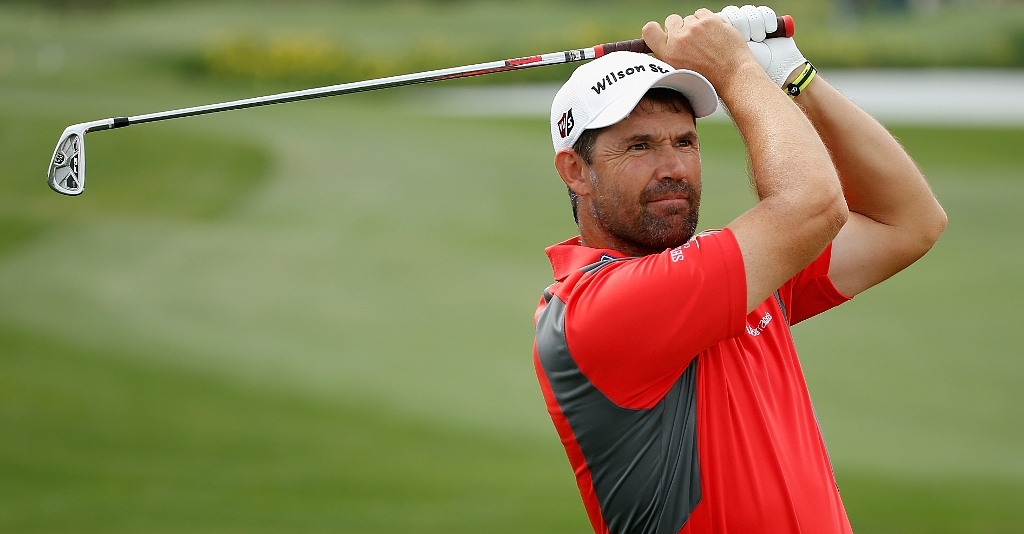 South Africa's Ashleigh Simon said driving accuracy and precision would far outweigh distance at the South African Women's Open, which tees off at San Lameer this Thursday.
Simon, whose average driving distance on the LPGA Tour has been 243 yards this season, said the fact that she ranked in the top 100 on tour for accuracy would also stand her in good stead on a course which is narrow, has a lot of water and is often exposed to windy playing conditions.
"I am a pretty accurate driver of the golf ball," Simon told Golf365's Siya Mchunu this week.
"From what I have seen and heard of San Lameer, it is a really narrow golf course and there is a lot of water," added Simon, who conducted a closer inspection of the course last weekend.
What is also encouraging for Simon is that she has putted relatively well throughout the course of the season and is currently ranked 48th on the LPGA Tour for putt-per-green in regulation. There is little doubt – and she has indicated as much – that there will be a premium on finding the greens in regulation this week, which is a facet of the game that she has also fared reasonably well in this year.
"That will play into account and the greens are quite small. There is going to be a lot of strategy this week. You can't bomb it out here. You have got to really place it well, from what I have seen so far," added Simon.
Simon, who has actually won this tournament twice before, was in contention for the title when the event was held at Selborne Park just two years ago. However, the final round did not quite go according to plan and Simon acknowledges that the prospect of playing in front of home fans is always daunting for her. That is possibly the biggest obstacle that she faces ahead of this week's tournament.
"I was in contention (in 2012), and you know I did fall away on the last day. I think that I just let the expectations get to me because I wanted to win it so badly," said Simon.
"It is weird, I don't feel extra pressure from outside. I think I put a bit of extra pressure on myself when I compete at home. You want to do well at home," added the South African.
Simon does feel the fact that she has done relatively well on the LPGA Tour this year will certainly stand her in good stead for the trip to San Lameer, primarily because she knows, as well as anybody else, that she can compete against the best golfers in the world and do so with considerable aplomb.
The highlight of Simon's season in the United States was the T15 finish at the Swinging Skirts LPGA Classic in April this year. She also produced perfectly adequate performances at the Kia Classic (T32), the Arkansas Championship (T37) and the Shoprite LPGA Classic (T38).
Simon even finished in the top 40 of the LPGA Championship in August. The suggestion has been made that she is possibly in a better position than she has ever been in to challenge for the South African Women's Open title.
While Simon doesn't necessarily expect to win, she does concede that she is more confident than she has ever been, ahead of this year's tournament.
"Ja, I would say that playing in the states this year has been different competition. Mentally, when you come back from the States your confidence is boosted.
"Not that I am more prepared than the years before, but I think it is more just inner confidence, when you know you are able to compete against the best in the world. When you come back, you are going to try and bring that same form back to South Africa," added Simon.
The one aspect that is weighing on her mind a little, is that she did not make the cut at the Yokohama Tire LPGA Classic midway through last month and prior to that she failed to make the cut at the Evian Championship.
She at least acknowledges that she didn't enjoy her best form of the season last month but thinks that the one-week break she had upon her return to South Africa, coupled with the one week that she dedicated to practising for the South African Women's Open will help spark a revival of fortunes.
"I did produce some good results this year but there were a bit too many highs and lows. I would have liked to have been a bit more consistent. But, it was a new learning experience again for me.
"It has been good to be home, I took the first week off and didn't touch a club. I just enjoyed being home and relaxed and got away from golf a little bit.
"Obviously I would like to win but realistically, if I walk away with a top five position I would be really happy. To be honest during my last few tournaments I haven't played particularly well. But being home the last week, I have been able to work with my coach a little and hopefully that will pay off," she said.
Simon has not played San Lameer before but she is not in the least bit concerned by it, as she is in a similar position to all of the women that are in the field this week. She suggested that adapting would not be an issue, for her or anybody else in the field for that matter.
"It does get easier to adapt, especially, I find when I am going to the States the jetlag is not nearly as bad it used to be. It is really just a mindset and you learn to get on with it.
"I have never actually played San Lameer, so it is going to be new to me. We play courses we don't know every week. This is going to be the same for a lot of the field. They haven't been here or played it. Some of the South African girls might have played it once or twice."
No South African has won this tournament since it was re-introduced two seasons ago and Simon feels there is the distinct possibility that this will change this year, as several of the South African women have enjoyed considerable success during the past 12 months.
"Lee-Anne Pace and Paula Reto have played LPGA this year. Stacey Bregmann has had a fantastic year and Connie Chen won a few weeks ago.
"The South Africans are going to be able to compete this year. In previous years it has only been one or two . That will obviously be exciting and good for the home crowd," said Simon.